CABANA Supports Use of AF Ablation in Patients With Heart Failure
The results, from a detailed subgroup analysis, require confirmation in future trials, the investigators stress.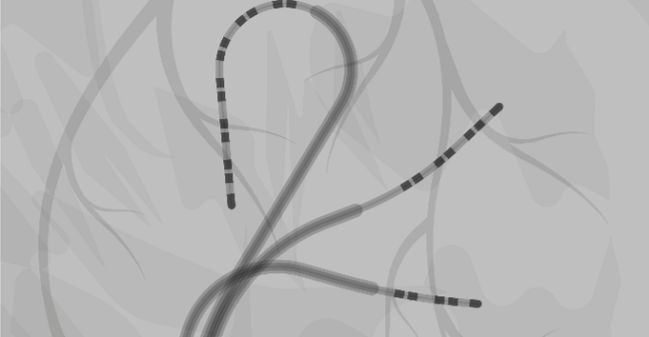 Participants in the CABANA trial who had stable heart failure—mostly with preserved ejection fraction—in addition to atrial fibrillation (AF) at baseline fared better when they underwent catheter ablation than when they were started on medical therapy alone, a detailed subgroup analysis shows.
Those randomized to ablation had lower risks of mortality, the primary composite outcome of the trial (death, disabling stroke, serious bleeding, or cardiac arrest), and AF recurrence, as well as improved quality of life, according to researchers led by Douglas Packer, MD (Mayo Clinic Hospital—St. Marys Campus, Rochester, MN), principal investigator for the trial.
There were, however, no differences between trial arms in terms of cardiovascular death or heart failure hospitalization, they report in a study published online February 8, 2021, ahead of print in Circulation.
The findings, the investigators note, complement those from a number of smaller trials that investigated the impact of catheter ablation in patients with AF and heart failure with reduced ejection fraction (HFrEF).
"I think that at this point there's enough information across the board that it is reasonable to be using AF ablation therapy in heart failure patients," Packer told TCTMD, suggesting that the evidence could support a class IIa indication for the practice. Of note, the most-recent update to the US AF guidelines introduced a new class IIb recommendation saying that catheter ablation may be reasonable in selected patients with symptomatic AF and heart failure with reduced LVEF based on the CASTLE-AF results.
Jonathan Piccini, MD (Duke Clinical Research Institute, Durham, NC), a study co-author, said the results of the CABANA subgroup analysis "heavily reinforce that patients with A-fib and heart failure derive the same benefit in quality of life, and they appear to derive even greater benefits in terms of outcomes" from ablation compared with the overall AF population, despite being in worse condition.
"While patients with heart failure are often sicker, if someone has heart failure and they have atrial fibrillation, we should not shy away from considering them for catheter ablation if they're a good candidate for the procedure," he said. That assessment, added Piccini, is bolstered by "pretty robust evidence" across several clinical trials focused on patients with HFrEF, with CABANA now extending it to patients with preserved ejection fraction (HFpEF). "The CABANA data would suggest that those patients should be considered for ablation."
Both Packer and Piccini, however, underscored the need for additional trials to definitively assess the impact of AF ablation in patients with heart failure. Packer noted that the protocol for a CABANA 2 trial has been written and is currently in the process of being sent to the US National Institutes of Health (NIH), which helped fund the first CABANA trial, for consideration. That new study will include both HFrEF and HFpEF patients with NYHA class II/III symptoms.
Parsing the HF Subgroup
Up to 50% of patients with heart failure have some evidence of AF, with the arrhythmia conferring an added risk of adverse outcomes, Piccini noted. Several smaller trials in recent years—including CASTLE-AF, AATAC, and AMICA—have indicated that AF ablation improves outcomes in patients with HFrEF when compared with drug therapy.
CABANA, with 2,204 patients with an elevated risk for stroke, is the largest trial of AF ablation versus drug therapy. The trial missed its primary endpoint, although some secondary analyses pointed toward a benefit of ablation; debate ensued. A subgroup analysis in the main publication of the trial indicated that ablation reduced risk of the primary composite outcome by a relative 32% in patients with NYHA class II or greater heart failure symptoms at baseline.
I think that at this point there's enough information across the board that it is reasonable to be using AF ablation therapy in heart failure patients. Douglas Packer
The current paper delves deeper into that subgroup, which accounted for 35% of the study population. Of the HF patients with available information, 9.3% had an ejection fraction below 40%, 11.7% had an EF of 40% to < 50%, and 79% had a preserved EF of at least 50%.
Through a median follow-up of 48.5 months, and in the intention-to-treat analysis, HF patients who were randomized to ablation had a significantly lower rate of the primary composite endpoint compared with those randomized to drug therapy (9.0% vs 12.3%; HR 0.64; 95% CI 0.41-0.99). They also had a significant reduction in all-cause mortality (6.1% vs 9.3%; HR 0.57; 95% CI 0.33-0.96), although there were no between-group differences in CV death, death/CV hospitalization, or HF hospitalization.
Ablation was associated with a lower rate of AF recurrence through 5 years (56% vs 72%; HR 0.56; 95% CI 0.42-0.74), as well as "substantial and sustained improvements in quality of life" on two instruments—the AF Effect on Quality of Life scale and the Mayo AF-Specific Symptom Inventory.
Piccini said it's unclear why there would be a reduction in all-cause mortality, but not in CV death or HF hospitalizations, with ablation. A study dedicated to the heart failure population might provide more insights, he said.
As for why AF ablation seems to yield greater benefits in patients with versus without heart failure—as suggested by the CABANA results and those from trials like CASTLE-AF and AATAC—Piccini pointed to the improvements in cardiac function spurred by a restoration of a normal heart rhythm. "When patients get back into sinus rhythm we know their cardiac output improves, we know their congestion improves, and so it may be that by getting patients with heart failure back into sinus rhythm, we see much larger benefits compared to patients without heart failure because the heart failure patients have so much more to gain from being in normal rhythm," he explained.

Todd Neale is the Associate News Editor for TCTMD and a Senior Medical Journalist. He got his start in journalism at …
Read Full Bio
Disclosures
CABANA was funded by the US National Institutes of Health (NIH), St. Jude Medical, Biosense Webster, Medtronic, and Boston Scientific.
Packer reports grants from the NIH/National Heart, Lung, and Blood Institute, St. Jude Medical Corporation and Foundation, Biosense Webster, Medtronic, and Boston Scientific during the conduct of the study; grants from Abbott, Biosense Webster, Boston Scientific, CardioFocus, Medtronic, St. Jude Medical, CardioInsight, NIH, Siemens, Thermedical, Endosense, Robertson Foundation, and Hansen Medical; advisory board without compensation from Abbott, Biosense Webster, Boston Scientific, CardioFocus, Medtronic, St. Jude Medical, Spectrum Dynamics, Siemens, Thermedical, Johnson & Johnson, and SigNum Preemptive Healthcare; speaking with honorarium from Biotronik and MediaSphere Medical; and royalties from Wiley & Sons, Oxford, and St. Jude Medical. Packer and Mayo Clinic jointly have equity in a privately held company, External Beam Ablation Medical Devices, outside the submitted work. Packer also has mapping technologies with royalties paid.
Piccini reports grants from ARCA Biopharma, Boston Scientific, Gilead Sciences, Janssen Pharmaceuticals, Abbott, and Verily; and consulting for Allergan, Bayer, Johnson and Johnson, Medtronic, Sanofi, and Philips, outside the submitted work.