CDC Extends COVID-19 Boosters to Adolescents, but Myocarditis Is Top of Mind
Data from Israel, albeit based on small numbers, eased concerns about myocarditis after additional Pfizer/BioNTech shots.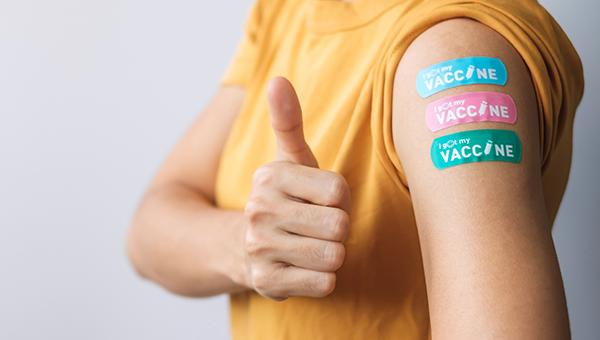 Despite concerns that making COVID-19 booster shots available to younger Americans might increase the number of rare cardiovascular side effects, the US Centers for Disease Control and Prevention (CDC) late Wednesday endorsed its advisors' recommendation to expand the eligibility for a booster dose of the vaccine from Pfizer/BioNTech down to age 12. The decision comes amid exploding COVID-19 numbers driven by the spread of the Omicron variant of SARS-CoV-2.
"We now recommend that all adolescents aged 12-17 years should receive a booster shot 5 months after their primary series," CDC Director Rochelle Walensky, MD, said in a statement last night. "This booster dose will provide optimized protection against COVID-19 and the Omicron variant. I encourage all parents to keep their children up to date with CDC's COVID-19 vaccine recommendations."
Yesterday members of the CDC's Advisory Committee on Immunization Practices (ACIP) voted 13-1 to include adolescents ages 12 to 17 in the group of people who should get a booster, which effectively strengthened a previous recommendation in those ages 16 and 17 stating they "may" get an additional shot. Boosters are already recommended for all adults, regardless of which vaccine was used for the initial series.
The move comes shortly after the US Food and Drug Administration earlier this week modified the emergency use authorization for the Pfizer/BioNTech vaccine to allow for boosters in the younger age group, a decision based at least partly on preliminary data out of Israel indicating an even lower risk of myocarditis after a booster dose than after the second dose in adolescents.
As Peter Marks, MD, PhD, director of FDA's Center for Biologics Evaluation and Research, explained during ACIP's meeting, "Given that there did not appear to be any safety concerns and . . . given the current surge in cases, it was felt to be a reasonable action to extend the potential use of a booster dose down into this age range."
Juggling Benefits and Risks
Rare reports of myocarditis following COVID-19 vaccination started coming in shortly after the shots were introduced, first in adults and then, once they became eligible, in adolescents, catching the attention of US and international regulators. Since then, accumulating data have bolstered the relationship between vaccination—particularly with the mRNA-based shots from Pfizer/BioNTech and Moderna—and myocarditis, with cases clustered in young males. But studies have also indicated that the complication typically has a mild course. A large series published last month, for example, showed that patients younger than 21 with probable or confirmed myocarditis after COVID-19 vaccination generally fare well, with rapid resolution of symptoms and a short hospital stay. Still, the issue remains a key consideration as public health officials decide on whether to offer additional shots to younger age groups.
At yesterday's meeting, the CDC's Sara Oliver, MD, laid out the data considered by the ACIP COVID-19 Vaccines Work Group and Vaccine Safety Technical Work Group when deliberating over the use of boosters in those ages 12 to 15.
She pointed to the rapid increase in COVID-19 cases overall over the past month, as well as data showing that in the 12- to 17-year-old group, unvaccinated adolescents are seven times more likely to test positive for SARS-CoV-2 and 11 times more likely to be hospitalized compared with their fully vaccinated (with two doses) peers. Moreover, the Pfizer/BioNTech vaccine has been shown to be effective against any infection, symptomatic infection, hospitalization, and the multisystem inflammatory syndrome in children (MIS-C) associated with COVID-19. One caveat is that the data largely came from a time period when the Delta variant was predominant.
Data on the use of boosters are more limited, especially in the younger age groups, but studies out of Israel have provided some insights. In a study published last month in the New England Journal of Medicine, researchers showed that administration of an additional dose was associated with lower rates of infection compared with two doses across age groups, with the largest difference observed in the youngest cohort included (ages 16 to 29).
In terms of cardiovascular safety, data from the Israel Ministry of Health on the first roughly 6,300 adolescents ages 12 to 15 to receive a booster revealed no cases of myocarditis. An update provided by Sharon Alroy-Preis, MD, MBA (Israel Ministry of Health), showed that after more than 41,000 booster doses had been administered in this age group, there were two cases of myocarditis—one in a 13-year-old boy with a history of pericarditis and the other in a 14-year-old boy. Both were released in good condition, she said. "The booster safety data is very reassuring," she commented, also reporting that the additional dose was associated with a significant drop in infection rates in 12- to- 15-year-olds.
Oliver reported that information both from Israel and the United Kingdom indicates that the risk of vaccine-associated myocarditis is generally lower after the booster dose than after the second dose of the primary series.
Moving Forward
It's currently unknown whether a booster dose of the Pfizer/BioNTech vaccine will increase either neutralizing antibody levels or vaccine effectiveness in adolescents ages 12 to 15, Oliver acknowledged, but she said "it's likely to provide additional protection."
Summing up the thoughts of the work group, she said: "At the present time, data do not suggest safety concerns regarding a [Pfizer-BioNTech COVID-19] vaccine booster dose for [those ages] 12 to 15 years, beyond what has been identified in the older age groups."
With an eye on maintaining consistent recommendations for all adolescents, ACIP tweaked the wording of the recommendation they voted on to include those up to age 17. Only one member of the panel— Helen Keipp Talbot, MD (Vanderbilt University, Nashville, TN)—voted against issuing a recommendation for a booster dose in this age group, but said it was not based on any concerns about safety.
"I am just fine with kids getting a booster. This is not me against all boosters," she explained after the vote. "I just really want the US to move forward with vaccinating all kids so that all kids can go back to a normal life. And I don't think it's fair to the 12- to 17-year-olds who have been vaccinated to risk myocarditis again for an unknown benefit because their colleagues won't get vaccinated. And so I think it's incredibly important that we continue to follow the safety of these vaccines, the immediate risk of myocarditis after the third vaccine, and the incremental benefits of a third vaccine in kids."

Todd Neale is the Associate News Editor for TCTMD and a Senior Medical Journalist. He got his start in journalism at …
Read Full Bio