Coronary Procedures After TAVR: New Practical Guide Reviews Tools, Techniques
Devices used for TAVR pose unique problems when assessing and treating coronary disease later on. New algorithms may help, authors say.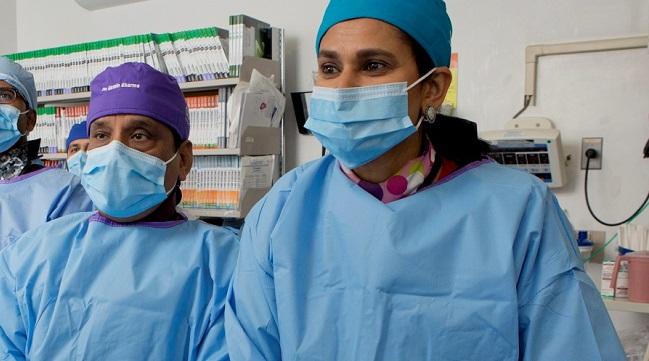 Since the advent of TAVR, the patient with coronary disease and severe aortic stenosis has posed a clinical quandary for interventional cardiologists—now a new practical guide is offering some tips. In the review, authors led by Matias Yudi, MBBS (Icahn School of Medicine at Mount Sinai, New York, NY), propose a number of algorithms aimed at increasing the efficiency of PCI and coronary angiography procedures in patients who have already undergone transcatheter replacement of their aortic valve.
Placement of TAVR valves can reduce the elasticity of the aorta and hence make access of the coronary arteries more challenging for operators, senior author Annapoorna Kini, MD (Icahn School of Medicine at Mount Sinai), explained to TCTMD. She hopes this document, published in the March 27, 2018, issue of the Journal of the American College of Cardiology, will "give some guidance" to physicians, especially those with limited experience treating this cohort of patients.
"Once you have this kind of algorithm, it's easier and faster than . . . trying 10 catheters to finally engage," she said. "You know, number one is this, and if number one does not work you go to number two."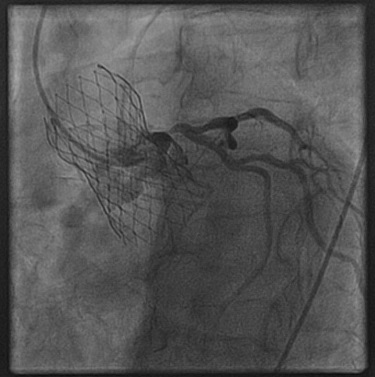 In their paper, Kini, Yudi, and colleagues first review prior research addressing PCI and angiography following implantation of either the balloon-expandable Sapien 3 (Edwards) and self-expanding CoreValve (Medtronic) devices. Given the age and medical history of patients with severe aortic stenosis undergoing TAVR, in this population coronary disease is also common, but despite the publication of several reviews on the topic, "there is no clear consensus" on how to determine the prognostic significance of the disease or how to manage it, they say.
The scope of the problem—and its heterogenous presentation—will only grow as TAVR moves into lower-risk patients, the authors note. "However, there is a paucity of data documenting the feasibility of either coronary angiography and/or PCI after TAVR," they write. Moreover, "valve design matters" particularly with self-expanding devices, which pose greater access challenges for both coronary angiography and PCI post-TAVR.
"Given the possibility of coronary reaccess in patients with established or intermediate CAD lesions, especially in younger and lower-risk patients, a heart team discussion on the management of CAD in patients with severe [aortic stenosis] would be valuable," they write.
Drawing on published research as well as their own institutional experience, the authors developed four practice pathways for PCI and coronary angiography with both the CoreValve and Sapien 3 devices. Some specific recommendations include:
For patients undergoing angiography with CoreValve in place: use a Judkins right or left catheter depending on where the commissural tabs of the valve are facing and which coronary artery needs access.
For patients undergoing angiography with Sapien 3 in place: attempt to engage the coronary artery from the cell adjacent to the commissural post if it is blocking the coronary ostia.
For patients undergoing PCI with either CoreValve or Sapien 3 in place: use guide extension catheters in certain situations when having difficulty with coronary engagement or if the skirt of the device is too high and preventing access.
Kini explained that all of the catheters they recommend in the algorithms are usually stocked in most cath labs.
Since TAVR procedures today are typically done at large academic institutions, whereas angiography and PCI are much more widespread, physicians at smaller community hospitals have had little in the way of guidance as to how to handle patients with coronary disease who also have transcatheter valves in place. According to Kini, many smaller hospitals have felt the need to transfer patients back out to teaching institutions with more experience, something she hopes will be alleviated with the publication of this practical guide and situational algorithms.
What's more, these algorithms will soon be accessible via a downloadable app, Kini said.
Photo credit:  Annapoorna Kini, MD

Yael L. Maxwell is Senior Medical Journalist for TCTMD and Section Editor of TCTMD's Fellows Forum. She served as the inaugural…
Read Full Bio
Disclosures
Yudi and Kini report no relevant conflicts of interest.