Correction Issued for Controversial Study Linking COVID-19 Vaccines to ACS Risk
The updated abstract is more explicit about the limitations of the research, which continues to be embraced by vaccine skeptics.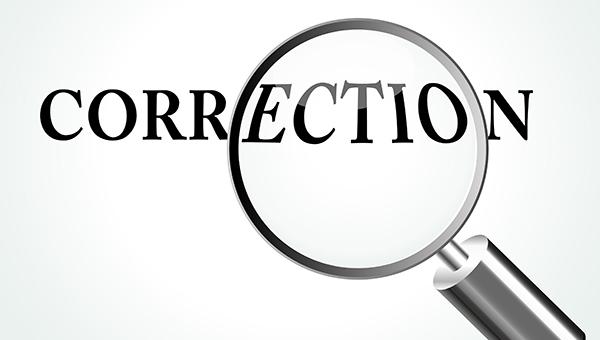 Definitive conclusions cannot be drawn about a possible link between the mRNA vaccines and future ACS risk, according to a correction issued late yesterday on the Circulation journal website, which had last month published an abstract from the virtual American Heart Association (AHA) 2021 Scientific Sessions.
All strong conclusions and alarmist phrasing have now been removed from the corrected abstract, with additional wording acknowledging that no rigorous comparisons have been made between vaccinated and unvaccinated subjects.
"The content of the new abstract speaks for itself—it includes observational findings, from a small set of patients treated at one facility, using a risk estimator for 5-year risk that has not been validated in this population," Manesh Patel, MD (Duke University, Durham, NC), chair of the AHA Scientific Sessions program committee, said in a statement sent to TCTMD. "The research author has also clarified that there was no control group—no unvaccinated patients were included, and no statistical comparison was conducted. The research author's conclusions have been updated to reflect these critical details."
The abstract, as originally released, made alarming claims—that there were "dramatic changes" in a score indicative of future ACS risk after patients received mRNA vaccines—and continues to be circulated on social media by people skeptical of COVID-19 vaccines. The sole author of the abstract, which was accepted as an "ePoster" at the meeting, concluded that the shots "dramatically increase inflammation on the endothelium and T-cell infiltration of cardiac muscle and may account for the observations of increased thrombosis, cardiomyopathy, and other vascular events following vaccination."
As previously reported by TCTMD, Circulation earlier published an "expression of concern" calling for a correction of several deficiencies, issued by Patel.
The abstract author, Steven R. Gundry, MD (International Heart & Lung Institute, Palm Springs, CA), met an AHA-imposed deadline to address the problems with his abstract and the updated version and a detailed explanation of what was corrected were published yesterday in Circulation after a standard scientific review. Overall, the abstract has been updated to correct some typographical errors, to clarify study processes, and to reflect the limitations of the research, including the lack of any formal statistical analyses.
Gundry is a former cardiothoracic surgeon who left his practice to open a "restorative medicine" clinic; according to a PubMed search, he has no other published research on ACS in the medical literature and his only scientific publications relate to surgical procedures and date back to the early 2000s.
Changes to his abstract start right at the top with a markedly toned-down title. The original stated: "mRNA COVID Vaccines Dramatically Increase Endothelial Inflammatory Markers and ACS Risk as Measured by the PULS Cardiac Test: a Warning." That has been changed to read, "Observational Findings of PULS Cardiac Test Findings for Inflammatory Markers in Patients Receiving mRNA Vaccines."
Information on the test used in the study—the PULS Cardiac Test—has been modified as well, with a change in the cited manufacturer and a shift in the language used to describe it, from "clinically validated" to "clinically utilized."
Instead of stating that "dramatic changes" were seen in the PULS Score—reflective of the 5-year risk of new ACS—upon the rollout of the mRNA vaccines, the abstract now states that "we tracked the changes of the PULS score and three of the inflammatory markers it measures in all of our patients consecutively receiving these vaccines."
The abstract also now makes clear that there were no comparisons performed between recipients of the mRNA vaccines and either unvaccinated people or recipients of other COVID-19 vaccines. And regarding changes in inflammatory markers and in the estimated 5-year risk of ACS, the abstract now notes that "no statistical comparison was done in this observational study."
Finally, Gundry's conclusion was revised to reflect greater uncertainty about what the observations in this study mean and is now much less definitive. It reads: "In conclusion, the mRNA [vaccines] numerically increase (but not statistically tested) the markers IL-16, Fas, and HGF, all markers previously described by others for denoting inflammation on the endothelium and T-cell infiltration of cardiac muscle, in a consecutive series of a single clinic patient population receiving mRNA vaccines without a control group."
In his statement, Patel reiterated what was previously conveyed by the AHA about its process for accepting meeting abstracts, noting that "the standard of practice for developing abstract programming for any scientific meeting is one intended to prompt scientific discourse, not to evaluate scientific validity. . . . The Association never makes any representation or guarantees as to the accuracy or reliability of abstracts. Statements and conclusions are always solely those of the study authors and do not necessarily reflect the Association's institutional policy or position."
That said, he added, "the Association is currently reviewing its existing abstract submission processes in its ongoing effort to ensure a robust, inclusive scientific exchange focused on novel ideas to improve patient outcomes and ultimately end heart disease and stroke."
Moreover, Patel said the AHA "regrets any confusion" about its stance on COVID-19 vaccination, pointing out that the association "has been unequivocal in its belief in and support of vaccination as the best available public health strategy to address the pandemic."
Grundy has not responded to multiple requests for comment from TCTMD. He runs two websites, DrGundry.com and GundryMD.com, where visitors will find blog posts and podcasts and can also purchase dietary supplements, foods, and Gundry's books, among other items.

Todd Neale is the Associate News Editor for TCTMD and a Senior Medical Journalist. He got his start in journalism at …
Read Full Bio
Disclosures
Gundry reports serving on the speakers bureau for Vibrant Wellness.