Myocarditis in Young People After mRNA COVID-19 Vaccination Higher Than Expected
The CDC is continuing to monitor the potential risks, but experts say the adverse event is rare and the benefits far outweigh risks.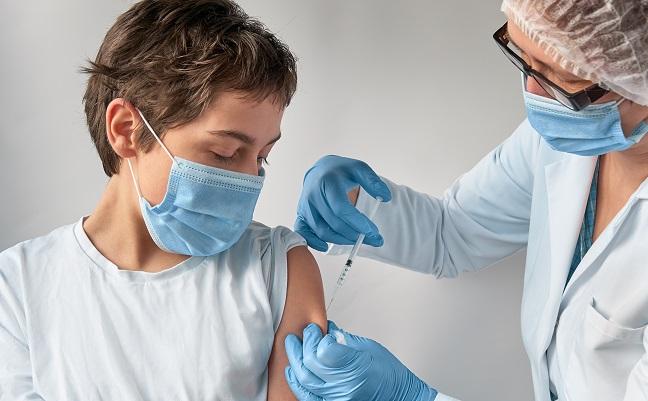 (UPDATED) The US Centers for Disease Control and Prevention (CDC) is reporting a higher-than-expected number of myocarditis cases among young people who received the Pfizer/BioNTech or Moderna mRNA-based COVID-19 vaccines, according to a new report presented yesterday at a meeting of the US Food and Drug Administration's Vaccines and Related Biological Products Advisory Committee.
Those findings, which are based on observational data from the Vaccine Adverse Event Reporting System (VAERS) and Vaccine Safety Datalink (VSD), come on the heels of a newly published case report in Pediatrics that also highlighted the potential risks of myocarditis among young people who received the Pfizer/BioNTech COVID-19 vaccine: seven adolescents, all boys ages 14 to 19, developed symptomatic myocarditis or myopericarditis within 4 days of receiving the second dose.
Judith Guzman-Cottrill, DO, a pediatric infectious disease specialist who was senior author of the case report, told TCTMD that she has taken care of several critically ill children with COVID-19, including those who developed pneumonia and respiratory failure, myocarditis, and shock from multisystem inflammatory syndrome in children (MIS-C), and stressed the significant benefits of vaccination at present.
"Over 2.3 million teens 16 to 17 years old have received two doses of Pfizer vaccines in the US, so [myocarditis/myopericarditis] appears to be a rare side effect," she said. "Currently the benefits outweigh the risks, but our country's safety monitoring systems—VAERS and VSD—will need to watch this very closely to determine if benefit continues to outweigh the risk."
Uri Shoshan, MD (Hillel Yaffe Medical Center, Hadera, Israel), who co-authored a recent Israeli report in Vaccine that documented six patients (median age 23 years) diagnosed with myocarditis following mRNA vaccination, said the cases they've encountered thus far are mild and that no patient has required hemodynamic or respiratory support. Nonetheless, "we do think that there is causation between the administration of the vaccine (more so with the second dose) and the incidence of myocarditis," he said in an email. While the numbers are small, and clinical presentation is mild, he suspects that more and more cases will be diagnosed globally as increasing numbers of younger people are vaccinated against COVID-19. Even with that concern, the benefits to vaccination continues to outweigh the risk, said Shoshan. 
"Despite the incidence of myocarditis in patients that received the COVID-19 vaccine, we still recommend vaccination versus the cause of this pandemic," he told TCTMD.
Jacob Udell, MD, MPH (University of Toronto, Canada), who has previously shown there is CVD benefit associated with influenza vaccination, still advises all young people to get vaccinated against COVID-19 but stressed to TCTMD that there is an urgent need to collect data on all patients with myocarditis/pericarditis.
"One of the things the pandemic has cruelly unmasked, beyond all the inequities in our society, is how archaic our grant review system is," Udell said. "We should be able to get a cohort study up and running and funded to accrue patients in a systematic way, so that we can study these young men very quickly. Everyone is saying we need more data, but how are we going get it? The CDC is reaching out to people in the vaccine reaction program, but we're only going to catch the tip of the iceberg there."
Udell is not yet convinced myocarditis is only affecting men, or even just young men. Other unknowns include the degree of cardiac enzyme elevation with myocarditis and whether the ECG changes are consistent across all patients who develop the adverse reaction to mRNA vaccination. Additionally, it's not known if there is any left ventricular dysfunction associated with vaccine-induced myocarditis/pericarditis, he said.
"I know this has hit a nerve because it's young people and it's a vaccine where you'd otherwise think you might prevent the illness by not getting the vaccine, but I think the cure in this case is well worth it compared with the illness that is circulating in society," said Udell.
Mohammad Madjid, MD (McGovern Medical School/University of Texas at Houston Health Science Center), has also studied the association between influenza and CVD, and like Udell, he believes the true incidence of myocarditis/pericarditis might be underestimated, as asymptomatic cases won't be identified without active investigation. Right now, everyone is still trying to figure out the nature, severity, and extent of the problem, he said.  
"However, the clinically significant cases appear to be very rare and the vaccine's benefit-risk ratio is still overwhelmingly positive," said Madjid.
The American Heart Association (AHA) has issued a statement in response to the latest findings, stating that myocarditis is a rare adverse event in adolescents and young adults. Based on the evidence available to date, the AHA continues "to urge all adults and children ages 12 and older in the US to receive a COVID vaccine as soon as they can, as recommended by the CDC."  
Myocarditis Rare, but Will Be Monitored 
The Pfizer/BioNTech COVID-19 vaccine is the only one approved for use in children younger than 18 years old in the US, but the risk of myocarditis/pericarditis is on the radar of regulators, both stateside and in Europe. In early June, the CDC issued a statement to healthcare providers noting there had been reports of increased cases of myocarditis and pericarditis after mRNA COVID-19 vaccination.
Yesterday at the FDA advisory committee meeting, Tom Shimabukuro, MD, MPH, a member of the CDC COVID-19 vaccine task force, presented early data on the safety of the vaccines. In the VAERS database, there have been 475 cases of myocarditis and pericarditis in people ages 30 years and younger, of whom 226 met the CDC working case definition. Of the 285 cases with a known outcome, 270 patients were discharged and 81% made a full recovery. In those ages 16 to 17 years, there were 79 cases of myocarditis/pericarditis following 2.3 million administered mRNA vaccinations. The number of cases exceeds the cases expected in the general population ages 16 to 24 years.
So far, a causal link between vaccination and myocarditis has not been conclusively established, according to the CDC. The CDC's Advisory Committee on Immunization Practices is scheduled to meet on June 18, 2021, to further discuss and assess the risk of myocarditis following mRNA vaccination for COVID-19.
With respect to the Pediatrics case report, all seven patients presented to the emergency department with chest pain and other symptoms, including fatigue, nausea, muscle pain, or weakness. In total, six patients received nonsteroidal anti-inflammatory drugs (NSAIDs) and four were treated with intravenous immunoglobulin and oral prednisone. Of those four patients, one also received high-dose methylprednisolone. All responded quickly to treatment.
The seven cases of myocarditis were submitted to VAERS, which is co-managed by the CDC and FDA.
Guzman-Cottrill said one of the reasons for drafting their report was to inform physicians about the potential for myocarditis in recently vaccinated patients. Being alert to the possibility can spare healthy adolescents and young adults with chest pain and ST-segment elevation on ECG from undergoing unnecessary invasive cardiac catheterization, say the researchers. All seven patients will be followed by cardiologists to monitor heart function over the next few months, said Guzman-Cottrill.
Cases Appear to Be Mild
To TCTMD, Udell said other vaccines, including those for tetanus and flu, have been linked to myocarditis. "Of course, we're using [the mRNA vaccines] on such a mass scale here that we're seeing effects happen much more frequently," he said. Unlike vaccine-induced thrombotic thrombocytopenia (VITT), myocarditis resulting from vaccination does not appear to be life-threatening, does not result in a prolonged hospital stay, and doesn't appear to permanently damage the heart, he said.
"Of course, my impression of VITT has evolved over time, so I reserve judgement to wait and see [about myocarditis]," said Udell.
Both Udell and Madjid suggested one possible cause of myocarditis—if there is a "true" cause-and-effect relationship with vaccination—is a delayed hypersensitivity reaction.  
In an editorial accompanying the Pediatrics' case report, Sean O'Leary, MD, MPH (University of Colorado, Aurora), and Yvonne Maldonado, MD (Stanford University School of Medicine, CA), state that the reported cases of myocarditis appear to be mild and respond well to minimally invasive treatment. And while they write that there is need for continued vigilance, the editorialists remind physicians that the "benefits of vaccination against this deadly and highly transmissible disease clearly far outweigh any potential risks."
To TCTMD, Shoshan said the six Israeli patients with myocarditis also presented with chest pain and shortness of breath that had a clear temporal association with recent vaccination. In addition, there were ECG changes, elevated cardiac enzymes, and magnetic resonance findings pointing to myocarditis. All patients were treated with NSAIDs and colchicine to control inflammation, and this led to the resolution of symptoms.
"Patients are still being followed closely even after discharge, and we provided recommendations for activity restriction and gradual return to work," said Shoshan. 
In Israel, where some of the first cases of myocarditis were reported, the Ministry of Health has also said that cases are likely related to mRNA vaccination. Between December 2020 and May 2021, Reuters reports, 275 cases of myocarditis were documented among more than 5 million people who had been vaccinated. The risk was more pronounced in younger people, but nonetheless the Ministry of Health recently gave the green light for vaccinating those 12 to 15 years old because it said the benefits outweigh the risks.

Michael O'Riordan is the Associate Managing Editor for TCTMD and a Senior Journalist. He completed his undergraduate degrees at Queen's…
Read Full Bio
Disclosures
Guzman-Cottrill, O'Leary, and Shoshan report no relevant conflicts of interest.
Maldonado is a principal investigator for a Pfizer COVID-19 vaccine clinical trial in children.