COVID-19 Begs the Question: If Medical Meetings Go Virtual, What Do We Gain and Lose?
The coronavirus has led to cancelled meetings and hospitals barring physician travel, offering a glimpse of the future of medical education.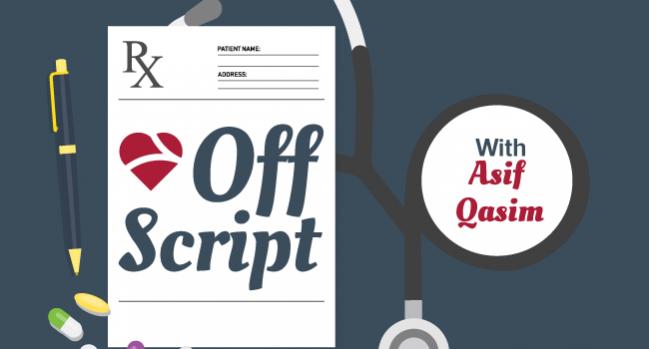 The streets of London and Milan are eerily quiet. Flights are empty. Sporting events are cancelled. But many people are asking: is this COVID-19 virus really a serious threat?
The honest answer is that we don't know for sure. Perhaps this is how it feels waiting for a storm surge or a tsunami—if it comes it will be disastrous, but it may pass us by completely.
Comparisons with regular flu pandemics are reasonable; however, a number of differences make the situation far less predictable. Firstly, COVID-19 is highly contagious and it is infectious before it causes symptoms. This could lead to rapid, undetected spread, especially in densely populated areas. Secondly, there is no reliable test at present. The RT-PCR is around 59% sensitive, and in hospitalized patients serial CT chest scans are more useful. Thirdly, there is no available vaccine or antiviral therapy. 
It appears that chloroquine may be effective in destroying the virus in vitro and treating infected patients. The first COVID-19 vaccine, developed by Moderna Therapeutics (Cambridge, MA), is now in trials. So things are moving, but the numbers of cases outside China are increasing, there have been 148 deaths in Italy and 3,347 deaths globally, and there are cases in 21 US states even though testing is limited.
Last week the French government banned gatherings and meetings of more than 5,000 people. Earlier this week the European Society of Cardiology cancelled their planned Acute Cardiovascular Care Congress scheduled for this weekend in Athens. The Healthcare Information and Management Systems Society's health technology congress with 45,000 delegates from around the world in Orlando, FL, is cancelled, and the European Radiology Congress has been postponed.
I travelled to Milan for JIM 2020 in mid-February and then CTO Summit in New York the following week. The US flight was only half full, the taxi driver at JFK told me he had waited for 5 hours for a fare, and New York hotels were at rock-bottom prices. Whatever barrage of advice they'd been given to sort through, the public had clearly decided not to travel. Last week many investment banks and large corporations in London banned staff from foreign travel. This week King's College Hospital prohibited all staff from work-related overseas travel including congress attendance, and they gave strong advice on personal travel. Other hospitals in the US have enacted similar policies.
I am booked to attend the American College of Cardiology (ACC) meeting in Chicago, IL, at the end of March. I've got a lot of meetings lined up and have been really looking forward to it. It's also important for my company, MedShr, to forge academic and industry collaborations, which include working with TCTMD and other media partners. In one sense the King's directive to stay put has made the decision for me, since this is where I perform PCI and am part of the primary rota.
But should these congresses be cancelled? Is it safe for doctors to attend? Again, we have no definitive answers. It is likely, though, that transit through airports and being on a plane increase our risk of infection.
What brought this home to me is the responsibility we have to our patients, articulated by several colleagues on Twitter. We physicians and healthcare professionals like to go to congresses—we learn new things and the interaction with colleagues often helps to enrich both our clinical practice and academic progress. But for many, conference travel is not essential. If we get infected, it will take us away from patient care at what may be a high-demand period. We might return infected, not have symptoms, and spread the virus to our patients, many of whom are old and have cardiovascular comorbidities that put them at very high risk. It could even be fatal.
There has been a lot of discussion about COVID-19 on social platforms, including MedShr. A MedShr poll on the coronavirus from one of our team asked our members whether they have personally encountered it. Around 10% of the 1,200 members voting have had cases in their hospitals. The discussion thread gave granular information from around the world on the incidence of new cases, including in Chinese cities. Comments also included links to resources like the Johns Hopkins global case tracker with emergent publications and news on the subject. On Twitter, a poll posted by Robert Yeh, MD (Beth Israel Deaconess Medical Center, Boston, MA), drew more than 2,000 respondents—presumably mostly physicians. Roughly two-thirds of respondents said they believe the upcoming ACC meeting should be cancelled.
MedShr grew out of a need for new digital platforms to foster clinical case discussion, and we work with congresses around the world across multiple specialties to increase congress registration and engage delegates. We promote activities such as sponsored symposia and late-breaking clinical trials, both to MedShr members and on social media. But the COVID-19 travel bans have also prompted a lot of soul-searching as to how digital solutions can help to bring education to physicians who can't—or would rather not—be on-site. The sudden impact of COVID-19 on the congress calendar has certainly fostered collaboration and a can-do spirit that will provide useful solutions both to these immediate pressures and the future of clinical innovation and learning.
It is refreshing to have a break from clinical work and travel to a congress, meet friends and colleagues from around the world, and connect with new people. Climate change and the impact of air travel have already brought into question the hidden environmental cost of international congresses; it could be that the COVID-19 epidemic becomes the tipping point in a move towards more virtual education and collaboration. What might be lost in terms of the intangible and unmeasurable importance of face-to-face contact and in-person learning—only time will tell.  
Off Script is a first-person blog written by leading voices in the field of cardiology. It does not reflect the editorial position of TCTMD.

 


Asif Qasim, MB BChir, PhD, is an interventional cardiologist and the founder and CEO MedShr, a clinical case discussion network…
Read Full Bio
Disclosures
Qasim is the founder and CEO of MedShr.