COVID-19: TCTMD's Daily Dispatch for February Week 2
We're curating a list of COVID-19 research and other useful content, and updating it daily.

TCTMD reporter Todd Neale is keeping up on breaking news and peer-reviewed research related to COVID-19 and will update daily. If you have something to share, tell us. All of our COVID-19 coverage can be found on our COVID-19 Hub.
February 12, 2021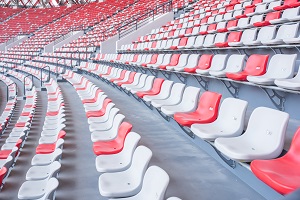 The Australian Open, which had first permitted 30,000 spectators to attend the tournament, will now go on without tennis fans in the stands. The decision comes after the Australian state of Victoria announced a snap, 5-day lockdown. "The state government said it detected 13 cases of the highly contagious UK variant linked to a Holiday Inn in Melbourne," NPR reports. "Victoria Premier Dan Andrews said Friday five new cases were reported in the previous 24 hours. The government reported 19 total cases."
Most members of the general public in the United States will have access to a vaccine by April, Anthony Fauci, MD, Director of the US National Institute of Allergy and Infectious Diseases and President Biden's chief medical adviser for COVID-19, said in an interview on the Today show. By then it should be "open season" for all groups to receive shots, Fauci said.
A comment in the Lancet, explores how new variants are complicating efforts to end the COVID-19 pandemic as well as the steps required for vaccines to keep ahead of viral evolution and mutation. Both nonpharmacological and vaccine scale-up are important, as are surveillance, creation of a central repository for sera and cells from postinfection/postimmunization patients, as well as reactive and flexible vaccine technologies.
The SARS-CoV-2 variant first identified in California last summer accounted for nearly half of new infections occurring in the state's Southern part in January 2021 and more than one-third of the cases in California as a whole, researchers write in JAMA. The strain has also spread to other parts of the country and around the globe—it is distinct from variants that originated in the United Kingdom and South Africa, but whether it is more infectious or leads to worse disease is not yet known.
Also in JAMA, Tom Shimabukuro, MD, MPH, MBA, and colleagues review reports of anaphylaxis following receipt of the Pfizer/BioNTech and Moderna vaccines between December 14, 2020, and January 18, 2021, when more than 9.9 million and almost 7.6 million doses, respectively, were administered. Anaphylactic events were rare, they conclude, with rates of 4.7 cases/million for the former and 2.5 cases/million for the latter. "When considered in the context of morbidity and mortality from COVID-19, the benefits of vaccination far outweigh the risk of anaphylaxis, which is treatable," they write.
Another study addressing the role of prophylactic anticoagulation—this one a retrospective analysis of hospitalized patients given subcutaneous heparin or enoxaparin, as compared with no prophylaxis—has found a 27% decreased risk for 30-day mortality with no increased risk of bleeding. "These findings provide strong real-world evidence to support guidelines recommending the use of prophylactic anticoagulation as initial treatment for patients with COVID-19 on hospital admission," Christopher Rentsch, PhD, and colleagues write in the BMJ. TCTMD's Todd Neale recently explored the data surrounding the use of anticoagulation in different COVID-19 settings in a feature story.
 A spike in retail pharmacy sales of hydroxychloroquine, chloroquine, and lopinavir-ritonavir back in March and April last year occurred in tandem with rising case numbers, but it did not recur as evidence accumulated showing no benefit. Other proposed treatments including ivermectin, zinc, and dexamethasone also saw increased dispensing, even though the National Institutes of Health COVID-19 Treatment Guidelines never recommended outpatient use for these products, researchers write in JAMA Internal Medicine. "National monitoring of outpatient dispensing of proposed products for treatment of COVID-19 should continue, particularly for medications with risk for serious adverse events (eg, hydroxychloroquine, dexamethasone) and without established efficacy for COVID-19 treatment in outpatients (eg, ivermectin)."
Indeed, results of the COVID A to Z randomized clinical trial, published today in JAMA Network Open, show that high-dose zinc, high-dose ascorbic acid, as well as the combination of the two, are of no use in reducing COVID-19 symptoms among ambulatory patients receiving outpatient care.
Also in JAMA Network Open, Jennifer Rauch, PhD, and colleagues compared a CRISPR-based assay against the standard RT-PCR test among asymptomatic college students as an alternate method for surveillance testing. Their study found "perfect concordance" between the CREST CRISPR-based assay and the RT-qPCR results suggesting a possible low-cost, accessible, and "much-sought alternative for communities where resources are limited and where access to testing is difficult."
Former US President Donald Trump had a much more serious bout of COVID-19 than his staff and doctors let on, a New York Times investigation reveals: "His prognosis became so worrisome before he was taken to Walter Reed National Military Medical Center that officials believed he would need to be put on a ventilator, two of the people familiar with his condition said."
 All hypotheses around the origins of COVID-19 remain open, World Health Organization (WHO) Director-General Tedros Adhanom Ghebreyesus, PhD, assured a press briefing on Friday, in response to concerns that the WHO had "discarded" theories, including the possibility that the virus originated in a lab. A mission to China to investigate the source of the virus was said to have concluded earlier this week that the notion the virus had "escaped from a lab" was "very unlikely." Today, Tedros, quoted by Reuters, said: "Having spoken with some members of the team, I wish to confirm that all hypotheses remain open and require further analysis and study."
Shelley Wood contributed today's Dispatch.
---


February 11, 2021
RECOVERY Result for Tocilizumab
For patients with COVID-19, hypoxia & inflammation:
- reduces mortality
- shortens time to hospital discharge
- reduces the need for invasive mechanical ventilation

Good news for patients. Good news for the health services that look after them pic.twitter.com/GOvLzk1VEu

— Martin Landray (@MartinLandray) February 11, 2021
Tocilizumab, an IV drug used to treat rheumatoid arthritis, reduces mortality in patients hospitalized with severe COVID-19 (29% vs 33%), as well as shortens the hospital stay and lessens the need for mechanical ventilation, suggest preliminary results from the RECOVERY trial reported in a press release. Most patients (82%) were also taking a systemic steroid like dexamethasone. Martin Landray, MBChB, PhD, one of the trial leaders, said the results "clearly show the benefits of tocilizumab and dexamethasone in tackling the worst consequences of COVID-19." A note of caution: earlier results with tocilizumab for COVID-19 have been mixed. A previous trial showed that tocilizumab did not improve outcomes in moderately ill patients in the hospital, and a small Brazilian trial failed to find a benefit in severe or critical patients.
A case report in the European Heart Journal provides details on an 18-year-old man who developed late-onset endocarditis 3 months after being hospitalized with COVID-19. "Our findings underscore the importance of histological workup to elucidate the mechanisms underlying COVID-19-related myocardial injury," the authors say.
The US Centers for Disease Control and Prevention (CDC) updated its guidelines to state that people who have been in close contact with someone who has COVID-19 don't need to quarantine if they don't have any symptoms and have been fully vaccinated in the last 3 months. "Individual and societal benefits of avoiding unnecessary quarantine may outweigh the potential but unknown risk of transmission, and facilitate the direction of public health resources to persons at highest risk for transmitting SARS-CoV-2 to others," the agency says. The CDC also updated its mask guidelines to include wearing two coverings—a disposable mask underneath a cloth one—as a way to enhance protection.
Using data from the first COVID-19 surge in New York City, researchers writing in PNAS estimate that only 13% to 18% of cases are symptomatic, meaning that presymptomatic and asymptomatic people play a major role in community spread of the virus, "contributing 50% or more of the total force of infection."
An article in JAMA reviews the evidence supporting the effectiveness of mask wearing to control community spread of SARS-CoV-2. The authors say there is now "compelling data" showing that donning masks in the community both prevents spread from infected people and reduces the wearers' chances of being infected.
Responding to recent reports that its COVID-19 vaccine developed with the University of Oxford may not work as well against certain SARS-CoV-2 variants, particularly one first detected in South Africa, AstraZeneca's CEO said that the vaccine is "not perfect, but it's great. . . . We're going to save thousands of lives and that's why we come to work every day," according to Reuters. The company aims to produce more than 200 million doses per month by April, which would double its current output. The World Health Organization (WHO) backed the vaccine on Wednesday, and the African Union said it would still use it in countries without reported cases of the problematic variant.
A study by University of Oxford researchers, published as a preprint, suggests that budesonide, a common asthma and chronic obstructive pulmonary disease drug, reduces the need for urgent care and hospitalization in patients with COVID-19 when given within 7 days of the onset of symptoms. "I am heartened that a relatively safe, widely available and well-studied medicine such as an inhaled steroid could have an impact on the pressures we are experiencing during the pandemic," the trial leader said in a press release. The findings have not gone through peer review.
US states with the biggest wealth gaps are vaccinating a higher proportion of people in the richest versus the poorest counties, a STAT exclusive shows. As journalist Olivia Goldhill notes, "Any gap in vaccinating rich versus poor inevitably exacerbates racial divides. Black and Latino people are far more likely to live in poverty than white people, and despite having died at higher rates throughout the pandemic, they are receiving fewer vaccines than white people."
A French nun who lived through the 1918 influenza pandemic as a teenager, Sister André, kicked COVID-19 shortly before celebrating her 117th birthday on Thursday, the Associated Press reports. She's believed to be the second oldest person in the world behind Kane Tanaka, a 118-year-old Japanese woman.
---

February 10, 2021
The Associated Press has an explainer about what a World Health Organization (WHO) team learned about the origins of the COVID-19 pandemic while in Wuhan, China, touching on the possible contribution of bats, the Huanan Seafood Market, the Wuhan Institute of Virology, and frozen food products, as well as data access. Major questions still remain, but one team member said, "We have clear leads on what the next steps should be. We know a lot more after the work that's been done."
The US Food and Drug Administration (FDA) issued an emergency use authorization (EUA) for two monoclonal antibodies made by Eli Lilly, bamlanivimab and etesevimab, administered together for the treatment of mild-to-moderate COVID-19 in patients 12 and older who weigh at least 40 kg (about 88 lbs) and are at high risk for progressing to severe disease. That's based on the results of a trial showing that the combination reduced the risk of COVID-19-related hospitalizations or death versus placebo. The agency previously issued an EUA for bamlanivimab as monotherapy in November.
 The European Medicines Agency (EMA) weighed in on two vaccine-related matters on Wednesday. It clarified that it has not yet received an application for a rolling review or marketing authorization for the Russian Sputnik V vaccine, but said that it has provided scientific advice to the manufacturer. The agency also said that it is preparing guidance for manufacturers planning on making changes to existing vaccines in response to the emergence of SARS-CoV-2 variants.
Roughly one-third of American adults say they probably or definitely won't get a COVID-19 vaccine, according to an Associated Press-NORC Center for Public Affairs Research poll, which means the majority plan to get vaccinated or have already gotten the shot. The poll showed increased skepticism about vaccination among younger people, those without college degrees, Black individuals, and Republicans.
A study in Morbidity and Mortality Weekly Report (MMWR) appears to corroborate that survey and provides some insights into the intent to vaccinate among groups prioritized for early vaccination in the United States. From September to December, there was an increase in the proportion who intended to get a shot (39.4% to 49.1%). The proportion of people who did not plan on getting vaccinated remained highest in younger adults, women, non-Hispanic black adults, those living outside of metropolitan areas, and those with lower income and education levels.
 Also in MMWR, experiments conducted by the US Centers for Disease Control and Prevention (CDC) show that increasing how tightly masks fit to your face can help limit the spread of SARS-CoV-2. Tips for improving fit include wearing a cloth mask over a medical procedure mask; knotting the ear loops of a medical mask and then tucking in the extra material; using a mask filter; and wearing a nylon covering over the mask.
Is the recent fall in COVID-19 cases in the United States a "calm before a variant-driven storm?" That question is explored in a story by STAT's Andrew Joseph: "Experts fear the decline might just be temporary. A more transmissible—and, as evidence increasingly suggests, a seemingly deadlier—form of the coronavirus called B.1.1.7 is starting to build up in the US, even as overall case numbers come down. It's not clear whether the variant could cause cases—and thus hospitalizations and deaths—to increase once again, but the specter of it is adding pressure to vaccinate as many people as quickly as possible and to drive down overall cases as low as possible."
No, COVID-19 is not just another flu. Backing that up is a CMAJ study looking at all adults with COVID-19 or influenza discharged from hospitals in the Toronto, Canada, area between November 2019 and June 2020. Compared with patients with the flu, those with COVID-19 had significantly greater in-hospital mortality, ICU use, and hospital length of stay, although rates of 30-day readmission did not differ. The researchers note that the findings are similar to those from studies reported in late 2020 out of France and the United States. "Thus, hospital admissions for COVID-19 are substantially more severe than seasonal influenza," they say, adding, however, that increasing immunity to SARS-CoV-2 and the development of effective therapies may change that.
The American College of Cardiology (ACC) is still planning a hybrid annual meeting in May, with an in-person component in Atlanta, GA, combined with virtual offerings. For those traveling to Atlanta, the ACC says it will be adhering to all CDC-recommended safety protocols and will provide the option—for free—to participate in the BioButton COVID-19 Screening Solution for continuous vital sign and symptom monitoring for COVID-like infection.
---


February 9, 2021
The head of the World Health Organization (WHO) team sent to China to investigate the origins of the COVID-19 pandemic said bats remain a likely source of the virus and that the possibility of transmission via frozen food is a possibility that should be further investigated, Reuters reports. Speaking with the media, however, Peter Ben Embarek, PhD, ruled out a leak of the virus from a lab. "The possible path from whatever original animal species all the way through to the Huanan market could have taken a very long and convoluted path involving also movements across borders," he said.
To stem the spread of SARS-CoV-2, the United Kingdom will tighten travel restrictions even more starting on February 15, Reuters reports. Passengers traveling from countries where variants of concern are circulating will have to pay for 10 days of hotel quarantine, with heavy fines and even jail time for rule breakers. Those new requirements are on top of rules already banning vacation travel.
STAT's Helen Branswell spoke with Mike Ryan, head of the WHO's health emergencies program, to get his thoughts on where things stand with the pandemic and how the vaccine rollout is going. On a positive note, Ryan said he thinks the world can achieve some level of normalcy within several months, and not years. "But for this year, the rest of this year at the very least, we're just going to have to be very careful about social contact, regardless of vaccines and regardless of lockdowns," he said. Find the Q&A here.
The final answer regarding the right anticoagulation dose in patients with COVID-19 remains elusive, according to three experts interviewed for a TCTMD feature. Interim results from an eagerly awaited international, multiplatform randomized trial were released recently, suggesting that moderately ill patients—but not those who require ICU-level care—can benefit from therapeutic-dose anticoagulation. The results have not yet been through peer review, and it remains unclear whether that's the right approach to take as a routine strategy.
A study of French day care centers during a national lockdown, published in the Lancet Child & Adolescent Health, showed that the proportion of young children infected with SARS-CoV-2 was low, with the researchers concluding that transmission within families seemed more plausible than transmission within the centers. "The present results indicate that young children are not super-spreaders of SARS-CoV-2 and that day care centers are not major foci of viral contagion."
South Korean Prime Minister Chung Sye-kyun called on business owners in the greater Seoul area to comply with social distancing rules to prevent spread of the coronavirus during the Lunar New Year holiday, which starts on February 11, Reuters reports: "The country has been trying [to] clamp down the number of infections by imposing strident social distancing measures, including a ban on indoor restaurant dining after 9 pm, though it eased that curfew on more than half a million restaurants and other businesses outside the capital Seoul after a backlash."
A story in the New York Times explores the possibility of an association between COVID-19 vaccination and immune thrombocytopenia. The US government's Vaccine Adverse Event Reporting System (VAERS) collected 36 reports of the rare condition by the end of January in people who had received either the Pfizer/BioNTech or Moderna vaccine. Hematologists said a causal link is possible, although that has not been proven. Government officials said that they were looking into the issue, but that there is no evidence yet that immune thrombocytopenia is occurring at higher rates in vaccinated people than would normally be seen in the population.
 In a study in JAMA Network Open, researchers looked into demands for various medications in the early phase of the COVID-19 pandemic in Italy, the first European country to detect the disease, finding increased demand for azithromycin, hydroxychloroquine, tocilizumab, darunavir-cobicistat, anakinra, lopinavir-ritonavir, baricitinib, and sarilumab, as well as injectables for supportive care, between March and May 2020. A similar increase in the use of hydroxychloroquine based on preliminary data suggesting efficacy in COVID-19—unsupported by later studies—has been seen elsewhere, including the United States.
---


February 8, 2021
Public health experts are concerned that the Super Bowl, held yesterday in Tampa, FL, could prove to be a "super spreader" event. The game had about 25,000 fans in attendance, a third of the 75,000-seat capacity; 7,500 were fully vaccinated healthcare workers, but other fans were not required to be vaccinated or tested beforehand, according to Business Insider. "Any time you have 25,000 potentially inebriated people together shouting, yelping, and screaming in one place in the middle of a pandemic, you are bound to have transmission," one expert cautioned. On Monday, #SuperSpreaderBowl trended on Twitter.
Those fears come as the US records the biggest weekly drops in COVID-19 cases and hospitalizations since the beginning of the pandemic, Reuters reports. Last week saw about a 25% fall in new cases across the country, with the most-precipitous decline in California (48%). US Centers for Disease Control and Prevention (CDC) Director Rochelle Walensky, MD, cautioned, however, that "the continued proliferation of variants remains a great concern and is a threat that could reverse the recent positive trends we are seeing."
Ron Wright, a Republican representative from Arlington, TX, became the first member of the US Congress to die from COVID-19, the Dallas Morning News reports. The 67-year-old, who also had lung cancer, died less than 3 weeks after testing positive for SARS-CoV-2.
 Meanwhile, in France, the number of COVID-19 patients in ICUs is at the highest level it's been in 2 months (3,363 on Monday). In addition, the number of patients in the hospital rose by 343 to 28,037. The number of people in France who have died from COVID-19 is approaching 80,000, the seventh highest total around the world.
Data released over the weekend indicate that the vaccine from AstraZeneca and the University of Oxford "provides minimal protection against mild-moderate COVID-19" caused by the SARS-CoV-2 variant first identified in South Africa. The analysis did not assess efficacy against severe disease. In response to the findings, Reuters reports, South Africa paused use of the shot for its vaccination program. Global health officials stressed the vaccine still has an important role to play.
A preprint study indicates that the more-infectious SARS-CoV-2 variant first detected in the United Kingdom is spreading rapidly in the United States. "Our study shows that the US is on a similar trajectory as other countries where B.1.1.7 rapidly became the dominant SARS-CoV-2 variant, requiring immediate and decisive action to minimize COVID-19 morbidity and mortality," the authors say. The Washington Post provides additional detail and commentary.
People who are taking oral anticoagulants before being hospitalized for COVID-19 tend to fare better compared with those who are not, with a lower risk of ICU admission and/or in-hospital mortality, according to a French study in the Journal of the American Heart Association. Of note, anticoagulation started at therapeutic or prophylactic doses in the hospital was not associated with any of the outcomes. The authors conclude that introducing anticoagulation earlier in the disease course could improve prognosis, an idea supported by recently released findings from an international RCT.
Exposure to online misinformation about COVID-19 vaccines is associated with a lower likelihood of people definitely committing to getting a shot, a study in Nature Human Behavior indicates. Recent misinformation, especially info that was "scientific-sounding," led to a decline in intent in people living in either the United Kingdom or the United States.
Two studies in Morbidity and Mortality Weekly Report provide some data on use of masks when they're required. A study of six US universities with mask mandates found that the vast majority of people (91.7%) wore masks correctly when they were indoors, with that rate ranging from a high of 96.8% for N95-type masks to a low of 78.9% for bandanas, scarves, and similar coverings. Another study found that statewide mask mandates were associated with a decline in weekly COVID-19-related hospitalization growth rates compared with the period before the requirements were put in place.
The US Food and Drug Administration is warning healthcare professionals about the potential risks associated with compounding remdesivir (Veklury; Gilead Sciences), which was approved for the treatment of COVID-19 requiring hospitalization in patients 12 and older in October 2020. "Complexities related to the quality and sourcing of the remdesivir active pharmaceutical ingredient and formulation of remdesivir drug products may make these drugs particularly challenging to compound," the agency notes, recommending use of the FDA-approved drug.
It's not clear what life will look like on the other side of the COVID-19 pandemic, but it's likely that at least some of the precautions adopted over the past year will remain in place for years to come, according to a new survey of more than 2,000 Americans from The Ohio State University Wexner Medical Center. "The survey found that nearly three-quarters of Americans plan to continue to wear masks in public, four out of five will still avoid crowds, and 90% plan to keep up frequent handwashing and sanitizer use after COVID-19," a press release states.
---
COVID-19: TCTMD's Daily Dispatch for February 2021 Week 3

COVID-19: TCTMD's Daily Dispatch for February 2021 Week 1 
COVID-19: TCTMD's Daily Dispatch for January 2020

 
Todd Neale is the Associate News Editor for TCTMD and a Senior Medical Journalist. He got his start in journalism at …
Read Full Bio