Desperate for Relief, Long COVID Patients Seek Apheresis, Other Untested Therapies
An investigation by the BMJ and ITV News revealed some patients are spending hefty sums to travel for treatment.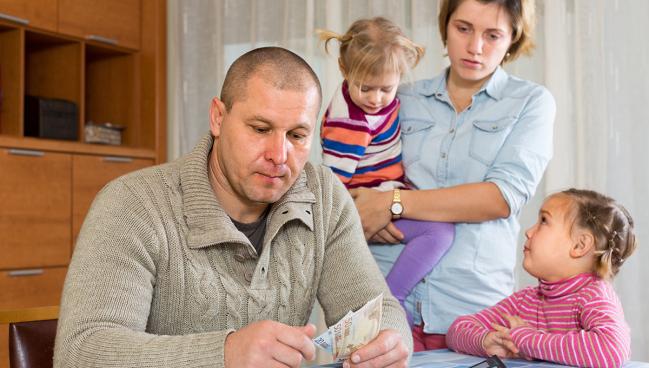 Many patients who still have symptoms weeks or months after recovering from COVID-19 are spending hefty sums to travel for treatments like apheresis and combination antithrombotic therapy that have not been proven effective for long COVID, an investigation by the BMJ and ITV News reveals.
Thousands of patients suffering from symptoms like extreme fatigue, brain fog, heart palpitations, shortness of breath, and chest pain have been flocking to private clinics in Cyprus, Germany, and Switzerland for the experimental treatments, often driven by anecdotal reports of success on social media, Madlen Davies, investigations editor for the BMJ, explains in a feature story.
The main option offered by these clinics is apheresis, a "blood-washing" process by which lipids and inflammatory proteins are removed from the blood used for the treatment of familial hypercholesterolemia and other blood disorders. In the setting of long COVID, patients are also often offered other experimental treatments, including combination antithrombotic regimens, hyperbaric oxygen, and IV vitamin infusions.
All of this is based on the hypothesis—as yet unsupported by solid evidence—that "microclots" and poor blood flow through various organs are to blame for the issues faced by patients with long COVID and that apheresis, anticoagulation, and other measures can help.
We understand [the need] for people to put their lives back together and to move on, but be very cautious of treatments that are unproven, that have potential medical harm, and that are expensive. Jonathan Whiteson
One patient included in the story spent about €15,000 to travel to a clinic in Cyprus, where she received heparin-induced extracorporeal LDL precipitation (HELP) apheresis, hyperbaric oxygen, and—from another clinic next door—IV vitamin infusions. She was also advised to start taking an antithrombotic regimen that included aspirin, clopidogrel, and IV anticoagulation, along with an antiviral, and to buy a supply of hydroxychloroquine—which has not been borne out as an effective treatment for COVID-19—just in case she became infected with SARS-CoV-2 again. Despite all of that, however, the patient had no improvement in her symptoms.
Experts quoted in the story questioned the efficacy of using these types of approaches to ease the symptoms of long COVID, citing the lack of evidence. "Although some doctors and researchers believe that apheresis and anticoagulation drugs may be promising treatments for long COVID, others worry that desperate patients are spending life-changing sums on invasive, unproved treatments," Davies writes, noting, too, that there are concerns that patients aren't being fully informed that these therapies are experimental in the setting of long COVID and that they aren't being followed appropriately after receiving them.
Bias and Pressure
Speaking with TCTMD, Jonathan Whiteson, MD (NYU Langone Health, New York, NY), underscored the importance of subjecting any potential treatments for long COVID to rigorous scientific study before embracing them, to ensure both efficacy and safety.
When treatments start being offered to patients based on anecdotal reports in only a handful of cases, the scientific community is cautious, even more so when individuals are being asked to spend a lot of money out of pocket, he said. "There's a bias and a pressure that people may be experiencing to pay for treatments which are not proven to be effective, not proven to be safe, and that's a significant concern."
According to the BMJ story, the head of one clinic in Germany offering these experimental treatments, Beate Jaeger, MD (Lipid Center North Rhine), claims to have successfully treated thousands of patients with long COVID with HELP apheresis, "which she says reduces the viscosity of the blood and improves organ perfusion. She also offers plasmapheresis, which filters autoantibodies out of the blood, and regularly puts patients on a triple anticoagulation treatment made up of drugs including aspirin, clopidogrel, apixaban, heparin, and dabigatran, with patients flying back to Germany periodically for prescriptions."
Jaeger acknowledged the experimental nature of the treatments but also highlighted the slow pace of rigorous scientific research, saying this poses a problem when patients are suffering now. "If somebody is desperately sick and you have no other way out, you are allowed to treat him if he agrees to treatment," she told the BMJ. "The patients I have treated, they have agreed to treatment, and their profit is a lot."
Whiteson was sympathetic to the plight of patients who are desperate for some relief. "It's understandable where the temptation comes in for an individual who's suffering to take their money and to pay for something that's not evidence based with the hope that it's going to help them," he said.
But any decisions about trying to manage lingering symptoms after a bout of COVID-19 should start with a discussion between patients and either physicians with whom they have an established relationship or a those specializing in the treatment of long COVID.
A Need for Caution
Physiatrists and other members of rehabilitation teams are ideally suited to take the lead on this, said Whiteson, who is a member of a collaboration pulled together by the American Academy of Physical Medicine and Rehabilitation (AAPM&R). The group has issued statements on managing cognitive symptoms, breathing discomfort, fatigue, and CV complications among patients with postacute sequelae of SARS-CoV-2 infection (PASC).
"There is a dearth of good scientific studies in terms of treatment" of long COVID, Whiteson acknowledged. Thus, the AAPM&R documents tend to focus on measures that represent good medical advice regarding nutrition, sleep, the management of emotional and cognitive issues, and exercise.
That's not to say that microclots may not be a valid therapeutic target to address long COVID symptoms at some point. Indeed, Whiteson said he is involved in a study blood flow through the microcirculation of the lungs in individuals with persistent shortness of breath after recovering from COVID-19. However, the evidence is not yet there to recommend treatments like anticoagulation, Whiteson stressed.
The bottom line is that "patients should really be cautious," he said. "We understand the need for symptom relief. We understand [the need] for people to put their lives back together and to move on, but be very cautious of treatments that are unproven, that have potential medical harm, and that are expensive."

Todd Neale is the Associate News Editor for TCTMD and a Senior Medical Journalist. He got his start in journalism at …
Read Full Bio