Dramatic Weight Loss, Cardiometabolic Improvement With Retatrutide
(UPDATED) The once-weekly injectable targeting three hormone receptors hints at "fundamental change" for cardiometabolic disease.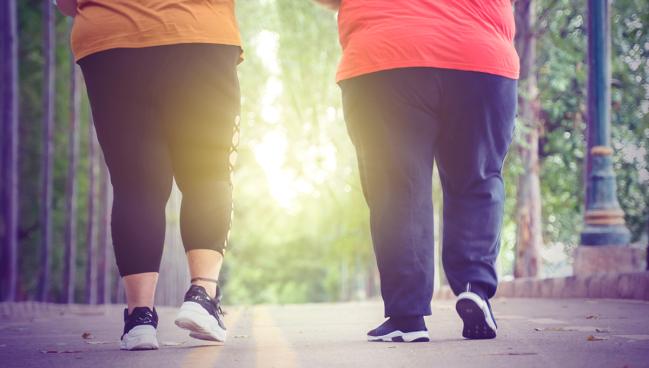 An investigational once-weekly injectable agent that targets three hormone receptors may soon join the growing ranks of drugs for weight loss, with potentially profound implications for CVD prevention, data from a phase II study suggest.
"Weight reductions among the participants who received retatrutide were accompanied by improvements in cardiometabolic measures, including waist circumference, systolic and diastolic blood pressure, and glycated hemoglobin, fasting glucose, insulin, and lipid levels (with the exception of HDL cholesterol)," write Ania M. Jastreboff, MD, PhD (Yale University School of Medicine, New Haven, CT), and colleagues in the paper, published online June 26, 2023, in the New England Journal of Medicine. The findings were simultaneously presented at the American Diabetes Association Scientific Sessions.
Unlike the popular glucagon-like peptide-1 (GLP-1) receptor agonist semaglutide (Ozempic and Wegovy; Novo Nordisk) and unlike tirzepatide (Mounjaro; Eli Lilly), which binds to and activates both GLP-1 and glucose-dependent insulinotropic polypeptide (GIP), retatrutide is a triple threat, targeting glucagon (GCG) in addition to GLP-1 and GIP. According to Jastreboff and colleagues, adding GCG may "further reduce energy intake, increase energy expenditure, or both, thus potentially enhancing efficacy."
In the study of nondiabetic patients with a body mass index (BMI) of 30-50, or a BMI of 27-29 with at least one weight-related condition, those on all doses of retatrutide had dramatic reductions in weight over 48 months compared with placebo, with no indication that the weight loss was plateauing even as the drug was withdrawn.
Injectable medications for weight loss have been skyrocketing in popularity in the last few years, consistently staying on the FDA's list of current drug shortages.
Commenting on the retatrutide results for TCTMD, Michael Blaha, MD (Johns Hopkins Medicine, Baltimore, MD), called them "amazing" and a potential game changer.
"The main message here is that we're not done with this story, not even in the slightest. We're just in the first generation of modifying weight and fundamentally changing cardiometabolic disease," he added. "It's extremely exciting."
A 20% or Greater Reduction in Weight
For the study, Jastreboff and colleagues enrolled 338 patients (mean age 48 years; 48% women; 35% Hispanic or Latino) between May 2021 and November 2022, randomly assigning them to once-weekly injections of retatrutide (1 mg, 4 mg, 8 mg, or 12 mg) or placebo. Within the 4-mg and 8-mg groups were two subsets who started at different initial doses, with one group starting at an initial dose of 2 mg and the other at an initial dose of 4 mg. Additionally, participants in the 12-mg dose group all started at 2 mg.
Mean initial body weight for the cohort as a whole was 107.7 kg and the mean BMI was 37. While no specific diet was prescribed, both the intervention and the placebo group received a lifestyle intervention that incorporated regular counseling sessions from a dietitian or qualified healthcare professional.
For the primary endpoint of the mean percentage change in weight from baseline to 24 weeks, there was a reduction of 7.2% in the 1-mg group, 12.9% in the combined 4-mg group, 17.3% in the combined 8-mg group, and 17.5% in the 12-mg group. The placebo group saw a mean percentage change of just 1.6% at the same time point.
By 48 weeks, a secondary endpoint, the mean percentage change in weight was 8.7% in the 1-mg group, 17.1% in the combined 4-mg group, 22.8% in the combined 8-mg group, and 24.2% in the 12-mg group, with a mean loss of just 2.1% in the placebo group.
Overall, more than 90% of those who were on the 4-mg dose of retatrutide lost 5% or more of their initial bodyweight by 48 weeks, 75% lost 10% or more, and 60% lost 15% or more. Even more dramatically, all participants on the 8- or 12-mg dose lost 5% or more of their body weight by 48 weeks, more than 90% lost 10% or more, and three-quarters lost 15% or more.
At the end of the study, mean weights in both 8-mg groups and the 12-mg group were 84.2 kg, 81.9 kg, and 81.6 kg, respectively. Writing in the paper, Jastreboff and colleagues say "the trajectory of the weight-reduction curves indicated that a plateau had not yet been reached."
In prespecified analyses, having a BMI of 35 or greater and being female were factors associated with enhanced percentage reductions in weight.
Adverse events were reported in 73% to 94% of the treatment groups and in 70% of the placebo group. As with semaglutide and tirzepatide, the main adverse events of retatrutide were GI-related and included nausea, which was most common in the 8-mg group who started at an initial dose of 4 mg. Both 8-mg retatrutide groups had a high rate of vomiting (20%), and 26% who started at 4 mg reported constipation. The investigators say in most cases these events occurred during dose escalation. Although 14 participants saw their BMI decline to 22 or lower, none met criteria for treatment discontinuation.
Of the more than one-third of participants in the treatment groups who were prediabetic at baseline, 72% had normoglycemia at 48 weeks (glycated hemoglobin level < 5.7%) versus 22% of those in the placebo group.
Waist circumference dropped from a baseline mean of 112.8 cm to 97 cm in both 8-mg groups and the 12-mg group, while systolic blood pressure fell an average of 5 to 8 mm Hg in all retatrutide groups except those on 1 mg. Similarly, triglycerides fell by 40 to 50 mg/dL in all but the 1-mg group, total cholesterol decreased by 20 to 34 mg/dL, and LDL decreased by 11 to 24 mg/dL in direct proportion to the dose of drug given.
While all cardiometabolic endpoints were exploratory, the researchers reported that 41% of participants in the combined 8-mg group and 30% of those in the 12-mg group discontinued at least one antihypertensive medication during the 48-week treatment period.
Blaha said the study is good news for physicians and patients. "When you get into the numbers like we're seeing here, you can legitimately have the conversation about where this fits next to surgery, for example. That really fundamentally starts to change the field," he said.
Although cost has been an issue with the novel injectables for weight loss, more options may increase market pressure, improving access and  hopefully bringing the price down, Blaha added.
"We are indeed entering a new era for weight loss to reduce cardiovascular disease, but how these drugs are implemented into our management is yet to be determined," agreed Beth L. Abramson, MD (St. Michael's Hospital, Toronto, Canada), a member of the American College of Cardiology's Prevention Council. "This was a dose-finding trial and a safety trial, but it is certainly encouraging."
One curious finding that requires further study, she noted to TCTMD, is that heart rate increased with increasing doses of retatrutide, peaking at 24 weeks and then declining. "It remains to be determined whether or not this becomes clinically important and whether it is in fact related in any way to various doses of the drug, or if it's a coincidental finding," Abramson noted.
For now, Jastreboff and colleagues are planning a phase III trial, which they say will "inform the efficacy and safety of retatrutide for the treatment of obesity."

Disclosures
Jastreboff reports consulting for Amgen, AstraZeneca, Biohaven, Boehringer Ingelheim, Eli Lilly, Intellihealth, Novo Nordisk, Pfizer, Rhythm Pharmaceuticals, Scholar Rock, Structure Therapeutics, Terns Pharmaceuticals, Weight Watchers, and Zealand Pharma A/S.