Earlier Evolocumab Cut CVD, CV Mortality Over Longer Term: FOURIER-OLE
In the extension study, when placebo patients were switched to PCSK9 inhibitor treatment, they made gains, but didn't catch up.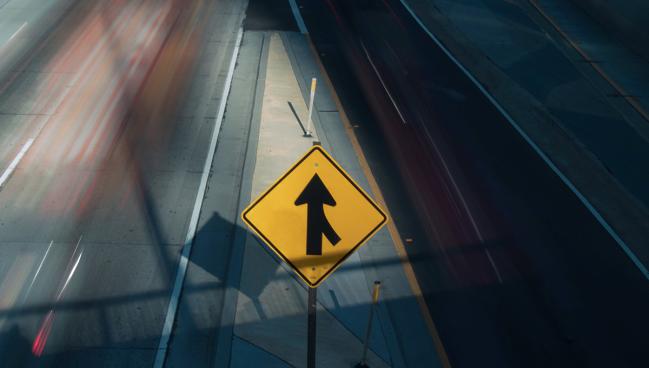 BARCELONA, SPAIN—Long-term treatment with evolocumab (Repatha; Amgen) is associated with a significant reduction in clinical outcomes, including cardiovascular mortality, compared with patients who delay starting PCSK9 inhibitor therapy.
Those are the conclusions from the FOURIER open-label extension (OLE) study, which included more than 6,600 patients treated with evolocumab for more than 8 years. Here, those who were originally treated with evolocumab had a 15% lower risk of major cardiovascular events and a 23% lower risk of cardiovascular death when compared with the placebo-treated patients who only switched to evolocumab once the parent trial was completed.
"During the OLE, all patients were on open-label evolocumab," said Michelle O'Donoghue, MD (Brigham and Women's Hospital, Boston, MA), during a press conference announcing the results here at the European Society of Cardiology (ESC) Congress 2022. "Despite this, we actually still saw a divergence of the curves. . . . It really highlights the lag in clinical benefit as well as the legacy effect from that early and sustained reduction in LDL cholesterol between the treatment arms."
The results, said O'Donoghue, make the case for the early initiation of treatment to maximize clinical benefit.
In an editorial, Michael Shapiro, DO (Wake Forest University School of Medicine, Winston-Salem, NC), also addressed the concept of starting treatment sooner in at-risk patients. 
"This begs the important clinical question as to the optimal timing of adding a PCSK9 inhibitor on top of statin therapy," he writes. "Certainly, the implications from FOURIER-OLE are consistent with what we already know from both the observational and genetic epidemiology. The data from the present study adds to the growing evidence that targeting LDL-C to lower levels for a longer time (starting at a younger age) is likely to yield the best results."
Mortality Benefit Seen Later
In the FOURIER parent study, the PCSK9 inhibitor evolocumab reduced LDL cholesterol and the incidence of cardiovascular events, but the median follow-up time was only 2.2 years. Notably, cardiovascular mortality was not reduced with treatment, a conspicuous lack of benefit considering that the other PCSK9 inhibitor, alirocumab (Praluent; Sanofi/Regeneron), reduced all-cause mortality by 15% in ODYSSEY Outcomes.
At the time FOURIER was presented and published, experts hypothesized that the trial might have been too short in duration to show a reduction in mortality. ODYSSEY Outcomes was a slightly longer trial at 2.8 years and included an ACS population.
The purpose of the FOURIER-OLE study, which was presented during a hot line session at ESC 2022 and published simultaneously in Circulation, was to determine the long-term safety and effectiveness of evolocumab. The study included 6,635 patients, of whom 50.6% were originally randomized to the PCSK9 inhibitor in the parent trial and 49.4% who were randomized to placebo. For the OLE, the placebo-treated patients were switched over to evolocumab and the original evolocumab-treated patients stayed on treatment, albeit with a more than 2-year head start.
The baseline median LDL cholesterol level of the FOURIER-OLE patients at the start of the parent trial was 91 mg/dL. These levels were reduced to 29 mg/dL with evolocumab but were unchanged for the placebo-treated patients. Twelve weeks after the start of the OLE study, the mean LDL cholesterol of patients in aggregate was 29 mg/dL and was similar regardless of what treatment they were assigned to in the parent trial.
The median and maximum durations of follow-up in FOURIER-OLE, which included the original trial plus the OLE, were 7.1 and 8.4 years, respectively. There was no increase in the incidence of adverse events over time. In fact, the annualized rates of adverse events, such as injection-site reactions, allergic reactions, muscle-related events, rhabdomyolysis, new-onset diabetes, cataracts, or hemorrhagic stroke, remained lower than what was observed with placebo in the parent trial.
With respect to outcomes, those originally randomized to evolocumab in the parent trial had a lower risk of cardiovascular death, MI, stroke, hospitalization for unstable angina, or coronary revascularization compared with patients who were originally assigned to placebo in the parent trial (HR 0.85; 0.75-0.96). The risk of cardiovascular death, MI, or stroke was also reduced (HR 0.80; 0.68-0.93), as was the risk of cardiovascular death alone (HR 0.77; 95% CI 0.60-0.99). There was no difference in the risk of all-cause mortality.
'Legacy Effect'
To TCTMD, O'Donoghue highlighted the significant difference in LDL cholesterol levels between the active treatment and placebo groups during FOURIER.
"That LDL differential during the trial, which was really quite marked and sustained, is part of what carries over into the open-label period," she explained. In the placebo-treated patients who transitioned to evolocumab, they were 2 years behind the active treatment group when it came to lowering LDL cholesterol. "It's what in part explains the divergence of the curves," said O'Donoghue. Additionally, most of the benefit was seen in the first couple of years in FOURIER-OLE, which reflects the head start these patients had with LDL-lowering, she said.
Ulrich Laufs, MD, PhD (Leipzig University, Germany), the discussant following the hot line presentation, complimented the researchers for the "unique" analysis and noted that the LDL cholesterol level in FOURIER-OLE, at 30 mg/dL, is lower than what is recommended in the European guidelines for high-risk patients. "It's very important that we have this clear data showing there were no adverse events, including cataract and hemorrhagic stroke," said Laufs. "These were on the level of placebo and didn't increase over time."
But Laufs cautioned against using "legacy effect" to describe the benefit seen in FOURIER-OLE as it usually implies a benefit that occurs once a treatment is stopped. In their paper, O'Donoghue and colleagues agree that that's how the term is often used, although it might also be employed to describe the clinical benefit that continues to accrue between two treatments that had brought patients to different LDL levels initially.  

Michael O'Riordan is the Associate Managing Editor for TCTMD and a Senior Journalist. He completed his undergraduate degrees at Queen's…
Read Full Bio
Disclosures
The FOURIER-OLE study was funded by Amgen.
O'Donoghue reports having received grant funding via Brigham and Women's Hospital from Amgen, Novartis, AstraZeneca, Janssen, Intarcia, and GlaxoSmithKline and consulting fees from Amgen, Novartis, AstraZeneca, and Janssen.
Shapiro reports advisory board activities with Amgen, Novartis, and Novo Nordisk and consulting activities with Ionis, Novartis, and Regeneron.