Novel Targets, Gene Edits, and Vaccines: Is a 'Golden Era' Dawning for ASCVD?
Therapies are taking aim at a host of atherosclerosis players including LPA and PCSK9, as well as some blasts from the past.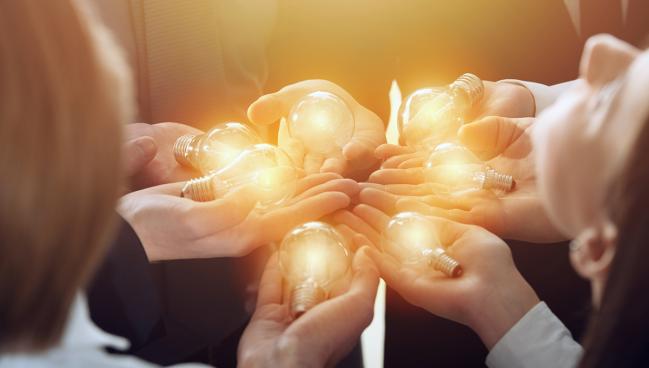 Excitement is building around the possibility of targeting lipoprotein(a) to avert coronary artery disease, stroke, and aortic stenosis, to the point that one leading researcher has called it the Holy Grail for atherosclerotic cardiovascular disease (ASCVD) prevention. But Lp(a) therapies are not the only treatment researchers are optimistic about these days.
Some leading experts have high hopes for resurrecting an abandoned cholesteryl ester transfer protein (CETP) inhibitor, while others are delving into genes associated with elevated LDL-cholesterol levels and triglyceride-rich lipoproteins. Others are chipping away at vaccines capable of one day providing immunity against atherosclerosis, with patients going for the cardioprotective jab every 3 or 5 years. Still more efforts are focused on gene-editing using CRISPR-Cas9 technology to splice out DNA fragments that set people on the path to atherosclerosis in the first place.
Steven Nissen, MD (Cleveland Clinic, OH), believes the proliferation of investigational pathways represent a fundamental shift in the development of ASCVD prevention and care.      
"[With] this targeting of Lp(a), we're entering a new golden era for cardiovascular disease treatment," he said in an interview with TCTMD. "We are moving from the old way, which is to screen large numbers of compounds, test them in animals, see if they do favorable things, and if they do, [we] study them in more animals, eventually get to man, and try to work our way from phase I to phase III."
The new way is to target a single gene known to contribute to ASCVD, such LPA or PCSK9. Instead of a shotgun-style approach to drug development, a small interfering RNA (siRNA), for example, can target specific proteins involved in atherosclerosis, which is critical for avoiding potential side effects that may develop with traditionally developed drugs. Often these off-target effects are not seen until late-stage phase III trials when considerable money has been pumped into drug development, said Nissen.
Christie Ballantyne, MD (Baylor College of Medicine, Houston, TX), agreed that genomics, proteomics, and metabolomics are increasingly being used to identify new molecules associated with atherosclerosis, obesity, diabetes, and cardiometabolic disorders.
"These therapies are highly targeted and I think we're going to see that more and more," he told TCTMD. "We can develop these precise targeted therapies where we understand the pathways based upon human genetics and population studies. It is a pretty exciting time, and we'll have to see where the field goes, but I'm optimistic that we're going to see some [new therapeutics] that are important in the next few years."
Focus on Lp(a)
Lp(a) is a very attractive target for drug manufacturers, because it's highly genetically determined and large genetic epidemiological studies have shown that higher levels are associated with an increased risk of ASCVD and calcific aortic valve disease. These graded, dose-dependent associations between Lp(a) and clinical outcomes have also been seen in numerous observational studies.
"Elevated Lp(a) levels are present in about 20% of the population," said Nissen, who likened Lp(a)-lowering therapy to the proverbial Grail. "It increases cardiovascular risk by a similar extent as other risk factors, like smoking. It is a very potent risk factor."
[With] this targeting of Lp(a), we're entering a new golden era for cardiovascular disease treatment. Steven Nissen
Given its strong candidacy as a target, all eyes are on the Lp(a)HORIZON trial, a large, phase III outcomes study with pelacarsen (Ionis Pharmaceuticals/Novartis), an mRNA-based antisense oligonucleotide targeting the LPA gene. The aim of the study, which includes more than 8,000 patients with established ASCVD and Lp(a) levels ≥ 70 mg/dL, will be to determine if pelacarsen can reduce the risk of major adverse cardiovascular events. Recruitment for the trial is complete, but results aren't expected for another 3 years, or they could come sooner if the trial is stopped early.
Other companies also are on the hunt, including Amgen and Silence Therapeutics. Amgen has olpasiran, an siRNA molecule that also disrupts the expression of LPA and lowers apolipoprotein(a), a key component of Lp(a). The company recently announced positive top-line results from the phase II OCEAN(a)-DOSE study in 281 adults with ASCVD and elevated Lp(a).
Silence Therapeutics, a smaller, UK-based company that is developing the siRNA known for now as SLN360, also reported positive results from the APOLLO phase I study. At the highest dose, SLN360 reduced Lp(a) levels by 98% from baseline.
There's been a lot of research over the years attempting to identify the levels at which Lp(a) confers risk, Maciej Banach, MD, PhD (Medical University of Lodz, Poland), noted to TCTMD. These were largely academic exercises, though, since Lp(a)-lowering therapies weren't commercially available. In the AIM-HIGH study, niacin reduced Lp(a) levels by more than 20%, and PCSK9 inhibitors also lower Lp(a) to some extent, but neither of these two therapies were specifically developed to lower the atherogenic lipoprotein. A reduction of only 20% to 30% is not enough for those with very high levels of Lp(a) seen in clinical practice, a group at the highest risk of ASCVD, said Banach.    
With these investigational agents, "finally, we may have the possibility to treat patients with these increased Lp(a) levels," he said.

Still Need More LDL-Lowering Therapies
Physicians who treat patients with elevated cholesterol levels already have no shortage of options. In addition to statins, ezetimibe, and the PCSK9 inhibitors alirocumab (Praluent; Sanofi/Regeneron) and evolocumab (Repatha; Amgen), the US Food and Drug Administration in 2020 approved bempedoic acid (Nexletol; Esperion), which is a small molecule inhibitor of ATP-citrate lyase, for patients with heterozygous familial hypercholesterolemia (FH) or established ASCVD. Bempedoic acid was the first oral, nonstatin, LDL-lowering medication to make it to market since ezetimibe was approved two decades ago.
The FDA also recently approved inclisiran (Leqvio; Novartis Pharmaceuticals), a first-in-class siRNA to lower LDL cholesterol in patients with heterozygous FH or ASCVD on maximally tolerated statin therapy. Unlike the other injectable options, the human monoclonal antibodies alirocumab and evolocumab, which are given every 2 to 4 weeks, inclisiran is administered just twice per year.
Even with newer options, researchers believe there is still a need for more agents to lower LDL cholesterol and to do so earlier, with more precision.
Kausik Ray, MBChB, MD (Imperial College London, England), president of European Atherosclerosis Society, said that while statins are cheap, widely available, and well supported by evidence, most patients are currently being treated too late in life for the drugs to lower LDL-cholesterol levels to the goals recommended by experts.
"Let's say the average age at which you start LDL-lowering for primary or secondary prevention is going to be in the 50s or 60s," Ray told TCTMD. "You've missed the underlying atherosclerosis and the atheroma. If we improve detection and identify at-risk people, and you have treatments that are acceptable to people long term, [then] you can move that benchmark from 50 or 60 years old, for those who are at risk, to 20 or 30 years old, for example. Then you could say we don't need any more treatments because we probably have enough options now."
European guidelines recommend an aggressive LDL-cholesterol target for patients at the highest risk of ASCVD (< 55 mg/dL), one that's difficult to get to in some patients depending on their baseline LDL levels. But those are typically older patients with long-standing atherosclerosis and higher LDL-cholesterol levels.
"We're dealing with people with more-advanced disease, and to put it into percentages, you probably need to lower LDL-cholesterol levels by about 80%," said Ray. "That's not achievable with any single drug anywhere in the world, and you're going need combination therapies."
Factor in issues around polypharmacy adherence and side effects resulting from different combinations and the need for new solutions is crystal clear. "We do need a number of different options to treat the whole spectrum of our patients as healthcare is practiced today," said Ray.
Banach, likewise, points to the fact that as few as one in three patients achieve treatment targets set out in the European guidelines. More available drugs would allow physicians to personalize medical therapy and get more patients to goal.
"We're seeing more and more complicated patients because they're older and require a completely different approach," he told TCTMD. "We know that we should start with a moderate-intensity statin but some of these older patients have a completely different metabolism for the drugs. We're seeing patients with many concomitant disorders and patients with statin intolerance. It's a great challenge, an unmet need." 
Earlier this year, Banach, along with lead author Ibadete Bytyçi, MD, PhD (University Clinical Centre of Kosovo, Prishtina), published a detailed meta-analysis in the European Heart Journal showing that the prevalence of statin intolerance was approximately 9% in more than 4.1 million people, a number that varied according to the definition and patient population. In randomized trials, the prevalence of statin intolerance was roughly 5%, but it went as high as 17% in cohort studies. The International Lipid Expert Panel, led by Banach, has since published a step-by-step guide to diagnose and manage the nocebo/drucebo effect in statin-treated patients, noting that it may account for more than 50% of all patients with muscle weakness/pain.
We're seeing more and more complicated patients because they're older and require a completely different approach. Maciej Banach
Nissen, the study chairman of CLEAR Outcomes, the large cardiovascular outcomes trial testing bempedoic acid, noted that the trial is unique as it's aimed specifically at patients intolerant to statin therapy. "It's a designer drug and it works in a particular good niche in that it doesn't cause any muscle problems," he said. "We need to give these patients an alternative."
In general, Nissen emphasized that the "area under the curve" for lifetime LDL-cholesterol levels remains the best predictor of ASCVD. The future, he said, will be moving towards primordial prevention where investigators identify younger patients at high genetic risk for disease so that they can be protected. Studies investigating that approach are underway, he said.
"I think the real future is going to be earlier and more-accurate risk estimation," added Ray. "If you can do that, you don't overtreat, you don't undertreat, [then] you get closer to precision medicine."   
Return of a Lone CETP Inhibitor
One of the more interesting developments in the field is the reemergence of obicetrapib (NewAmsterdam Pharma). The CETP inhibitor was initially developed to raise HDL-cholesterol levels back when the HDL hypothesis was still in vogue. After several CETP inhibitors were shown to be ineffective or only modestly effective in randomized trials, and in the case of torcetrapib to have deadly off-target effects, the CETP inhibitors were cast aside.
Just last month, the dal-GenE investigators published results showing that a pharmacogenetics-based approach with a CETP inhibitor to raise HDL cholesterol did not lower the risk of adverse events in ACS patients. That trial was launched after an earlier study found signs that dalcetrapib was effective in patients with a certain polymorphism in the ADCY9 gene, though dal-GenE showed no sign of benefit in a study hampered by COVID-19. 
But obicetrapib, after being discontinued by Amgen, was rescued by two leading academics—John Kastelein, MD, PhD, and Michael Davidson, MD, PhD—who established NewAmsterdam with the aim of developing the agent for LDL-lowering. In phase II studies, obicetrapib reduced LDL-cholesterol levels by approximately 50% when added to high-intensity statin therapy, without any signal of harm.
AEGIS-II is the last big shot on goal for HDL cholesterol. Christie Ballantyne
Investigators led by Stephen Nicholls, MD (Monash University, Australia), have begun enrollment in PREVAIL, the large cardiovascular outcomes trial testing obicetrapib in 9,000 ASCVD patients on maximally tolerated statin therapy. In addition, NewAmsterdam is also conducting BROADWAY, a 2,400-patient study investigating the effects of obicetrapib on LDL-cholesterol levels in patients with FH or ASCVD not adequately treated with statins. Results from PREVAIL aren't expected until 2026, but BROADWAY should be completed in 2023. 
One of the advantages of obicetrapib over the approved PCSK9 inhibitors is that it's an oral agent, said Nissen, noting that there are patients who shy away from injections. Ray said that if obicetrapib pans out, physicians could expect to lower LDL-cholesterol levels by as much as 75% when it's added to high-intensity statin therapy. "If the costs are right, this could be something that is really good for our patients," said Ray.
Waning Hopes for 'Good' Cholesterol
As for other drugs still in development with the goal of raising HDL cholesterol, Nissen doesn't think they have much chance of succeeding.
Banach is equally skeptical, mainly because of the complexity of HDL compared with LDL. That said, there is research showing that dysfunctional HDL particles may be as atherogenic as LDL cholesterol. Ray agreed, noting that research has evolved from simply thinking about the quantity of HDL cholesterol to considering the quality of the particles and their function.
There is a lone trial focused specifically on the function of HDL cholesterol, the AEGIS-II study, which is being led by C. Michael Gibson, MD (Beth Israel Deaconess Medical Center, Boston, MA). The trial is testing whether an infusion of human plasma-derived apolipoprotein A-I (CSL112; CSL Behring), the primary functional component of high-density lipoproteins, can reduce the risk of cardiovascular death, MI, or stroke in patients with acute MI.
Not everybody thinks this approach, even if it's successful, will move the field substantially forward.
"This is going be really restricted to post-ACS patients, I think, because it has to be delivered by an intravenous infusion," said Ray. "That's not an easy thing to do. It has implications for healthcare, because you're almost talking about having an outpatient clinic to deliver the medications. There's a 1- to 2-hour infusion weekly over about 4 weeks, looking to reduce the high-risk period in year 1 post-ACS. There are going be some practical limitations to implementation. It may open the door to different things, but right now that's the last best chance [for HDL]."
Ballantyne agreed that AEGIS-II is the "last big shot on goal for HDL cholesterol."
Focusing on High Triglyceride Levels
Elevated plasma triglycerides are also a potential target for investigational therapies aimed at ASCVD. While the disparate outcomes from REDUCE-IT and STRENGTH, trials that used different purified omega-3 fatty acid formulations to reduce cardiovascular events in people with high triglycerides, continue to be debated, there are other potential targets for patients with hypertriglyceridemia.
Genetic studies have shown that polymorphisms in APOC3 and ANGPTL3 are both associated with ASCVD: in early studies, olezarsen (Ionis Pharmaceuticals), an antisense oligonucleotide targeting APOC3 mRNA, reduced triglycerides and other atherogenic lipoproteins in high-risk patients with mild hypertriglyceridemia. Olezarsen is currently being tested in larger studies of patients with severe hypertriglyceridemia alone as well as in those with ASCVD and/or severe hypertriglyceridemia. 
Further along is volanesorsen (Akcea Therapeutics/Ionis Pharmaceuticals), another antisense oligonucleotide targeting APOC3, that was approved in Europe in 2019 for familial chylomicronemia syndrome (FCS). In the US, however, the Food and Drug Administration rejected volanesorsen for this indication, issuing a complete response letter to the company because of concerns about serious bleeding and thrombocytopenia with treatment. FCS is a rare genetic condition, affecting roughly one in a million patients, although the prevalence may be higher because its diagnosis is often missed.    
I think the real future is going to be earlier and more-accurate risk estimation. Kausik Ray
Vupanorsen, aimed at ANGPTL3, was recently shown to modestly reduce non-HDL-cholesterol levels in patients with hyperlipidemia, but at the price of elevated liver enzymes and increased hepatic fat in TRANSLATE-TIMI 70. Efforts by Pfizer/Ionis Pharmaceuticals to bring that agent to market have been discontinued, but some researchers remain optimistic that ANGPTL3 is a viable target. In fact, evinacumab (Evkeeza; Regeneron), a monoclonal antibody also targeting ANGPTL3, is already approved in the US and Europe for the treatment of homozygous FH.
Two siRNA therapies targeting APOC3 and ANGPTL3 (Arrowhead Pharmaceuticals) are also in the works, and early data have shown the treatments are effective at lowering various lipid parameters in patients with severe hypertriglyceridemia and dyslipidemia, respectively.
"I see people with these extreme triglyceride disorders and to have something new for them, hopefully fairly soon, is exciting," said Ballantyne.
But according to Ray, whether lowering triglycerides per se in a wider range of patients could help with residual ASCVD risk is still being worked out. He noted that PROMINENT, the cardiovascular outcomes study with pemafibrate (Parmodia; Kowa Pharmaceutical), a peroxisome proliferator-activated receptor alpha (PPARα) agonist that reduces triglyceride levels, was stopped prematurely for lack of efficacy. Its results have not yet been published.
"I'm hopeful some of the other companies show improvements in triglyceride-rich lipoproteins and outcomes through other approaches," said Ray.
Future Treatments
In terms of future "moon shots" when it comes to treating dyslipidemias, researchers are hopeful that genome-editing technologies, such as CRISPR-Cas9, may be able to permanently alter genes to provide lifelong protection against atherosclerosis.
Verve Therapeutics, a company cofounded by Sekar Kathiresan, MD, formerly of Massachusetts General Hospital and the Broad Institute, is focused on gene-editing therapies, including two programs that target PCSK9 and ANGPTL3. To lower LDL-cholesterol levels, mRNA and a guide RNA is packaged into a lipid nanoparticle and delivered to the liver where it—in theory—edits the PCSK9 gene to disrupt the protein's production. Animal data show the gene-splicing technique effectively lowers both PCSK9 and LDL-cholesterol levels in primates.
Just last month, a New Zealand patient with heterozygous FH underwent gene editing with Verve's technology as part of a 40-patient clinical trial. Investigators, who expect to expand the study to the US and UK, plan to present early safety and efficacy data in 2023.
In addition to CRISPR-based technology—which in its 10-year history has weathered its share of setbacks and ethical navel-gazing—researchers are also actively investigating whether they can modify the immune response with a vaccine using different antigens relevant to atherosclerosis. Banach is currently involved in research developing a vaccine that would generate antibodies to PCSK9, which would neutralize the interaction between PCSK9 and the LDL receptor.
"We've been working on this since 2018, and it's a completely different approach than CRISPR technology," said Banach. "We focus on anti-PCSK9 using a quite typical approach that has been used in previous vaccinations, because we wanted to create a vaccine that is quite cheap and available for everyone if it works."
A nanoliposomal PCSK9 vaccine, known as L-IFPTA+, also is in the works, said Banach. Experimental studies have shown that the PCSK9 vaccines can significantly reduce the PCSK9 protein and cholesterol levels. Vaccines targeting apoB and heat shock proteins, among other atherosclerosis-related targets, are being studied, too.
A vaccine administered every 1, 3, or 5 years could significantly change the landscape of ASCVD, said Banach.
What About Costs?
For many of these designer therapies, cost is going to be a factor, especially since statins and ezetimibe are off patent, cheap, and widely available.
The human monoclonal antibodies alirocumab and evolocumab both caused stir when they were initially priced at $14,000 per year, leading manufacturers faced with sluggish uptake to reduce the price to roughly $6,000 annually. Inclisiran costs approximately $3,250 per injection or $6,500 per year, while bempedoic acid is reported to cost approximately $3,500 per year. Lp(a)-lowering therapy is still years away from market, and that's only if the Lp(a)HORIZON trial is positive.
But the newer drugs and approaches make those high prices seem quaint by comparison. Evinacumab, for example, is priced at $450,000, albeit for a very rare genetic condition. There is already a lot of anxiety surrounding the cost of gene-editing therapy, with predictions that a one-time treatment could run to millions of dollars.
All of those considerations, said Nissen, factor into the soaring societal costs of cardiovascular disease, particularly in countries facing an aging demographic. Coronary stents and CABG surgery are both expensive propositions, not to mention the time lost from work, among other ancillary costs.
At the same time, the bar for what constitutes a successful trial in cardiovascular risk reduction is now higher than ever before.
"The era is over when you can get a drug approved with a 10% or 12% reduction in cardiovascular risk," said Nissen. Today's number is closer to 20%. He pointed out that when sacubitril/valsartan (Entresto; Novartis) came to market there were also concerns about cost, but physicians could fall back on the 20% reduction in cardiovascular deaths compared with enalapril in the PARADIGM-HF trial.
"Eventually all the payers got on board and they're allowing people to prescribe the drug and they're paying for it," said Nissen.  
Still, pricing remains a key unknown. Even for sacubitril/valsartan, the only drug in its class with a clear track record of efficacy, a recently expanded indication for use, and removal of barriers to prescription, uptake has been sluggish: a 2020 estimate suggests that even after 5 years on the US market, only one in five patients, at most, were receiving the drug.

Michael O'Riordan is the Associate Managing Editor for TCTMD and a Senior Journalist. He completed his undergraduate degrees at Queen's…
Read Full Bio
Disclosures
Ballantyne reports grant and research support (to his institution) from Abbott Diagnostic, Akcea, Amgen, Esperion, Ionis, Novartis, Regeneron, and Roche Diagnostics; he reports consulting for Abbott Diagnostics, Althera, Amarin, Amgen, Arrowhead, AstraZeneca, Corvidia, Denka Seiken, Esperion, Genentech, Gilead, Matinas BioPharma, NewAmsterdam, Novartis, Novo Nordisk, Pfizer, Regeneron, Roche Diagnostics, and Sanofi-Synthelabo.
Ray reports research funding from Amgen, Daiichi Sankyo, Regeneron, and Amgen. He reports consulting and/or serving on advisory boards for Amgen, Sanofi, Regeneron, AstraZeneca, Lilly, Kowa, Viatris, Novo Nordisk, Boehringer Ingelheim, Esperion, Abbott, CRISPR, SCIBE, CARGENE, Novartis, Silence Therapeutics, NewAmsterdam, and Bayer.
Banach reports serving on the speaker's bureau for Amgen, Herbapol, Kogen, KRKA, Polpharma, Mylan/Viatris, Novartis, Novo-Nordisk, Sanofi-Aventis, Teva, and Zentiva and consulting for Amgen, Daiichi Sankyo, Esperion, Freia Pharmaceuticals, Novartis, Novo-Nordisk, Polfarmex, Sanofi-Aventis; Grants from Amgen, Mylan/Viatris, Sanofi and Valeant.
Nissen reports that the Cleveland Clinic Center for Clinical Research has received funding to perform clinical trials from AbbVie, AstraZeneca, Amgen, Cerenis, Eli Lilly, Esperion, Medtronic, MyoKardia, Novartis, Pfizer, The Medicines Company, Silence Therapeutics, Takeda, and Orexigen (he is involved in these clinical trials but receives no personal remuneration). He reports consulting for numerous pharmaceutical companies without renumeration.