FDA Warns of Potential Medical Device Shortage Due to Sterilization Woes
Following the closure of several sterilization facilities, the agency is urging manufacturers and hospitals to assess their inventory.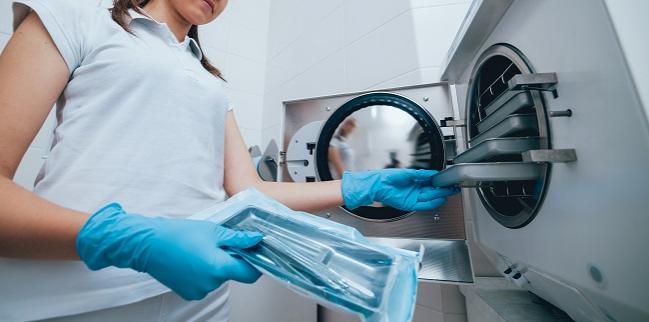 Due to recent closures of multiple sterilization facilities across the country, the US Food and Drug Administration released a statement today regarding concerns over limited availability of medical devices including stents and catheters in the near future.
The FDA warned against potential medical device shortages back in March after a large ethylene oxide sterilization facility in Illinois run by a company called Sterigenics was forced to close by the state Environmental Protection Agency due to the presence of higher than acceptable levels of ethylene oxide in the air around the facility. Another Sterigenics facility in Georgia is now temporarily closed, and one run by Becton Dickinson, also in Georgia, is potentially facing closure.
More than 20 billion devices annually sold in the United States are sterilized using ethylene oxide, accounting for about of 50% of devices that require sterilization, according to the FDA.
"Without adequate availability of ethylene-oxide sterilization, we anticipate a national shortage of these devices and other critical devices including feeding tube devices used in neonatal intensive care units, drug-eluting cardiac stents, catheters, shunts and other implantable devices," reads a statement by Norman E. "Ned" Sharpless, MD, Acting Commissioner of Food and Drugs. "It's important to note at this time there are no readily available processes or facilities that can serve as viable alternatives to those that use ethylene oxide to sterilize these devices. In short: this method is critical to our healthcare system and to the continued availability of safe, effective, and high-quality medical devices."
Sterigenics announced that its Illinois facility will not reopen, and its Georgia facility is currently undergoing construction to mitigate ethylene oxide emissions.
"The impact resulting from closure of these and perhaps more facilities will be difficult to reverse, and ultimately could result in years of spot or nationwide shortages of critical medical devices, which could compromise patient care," Sharpless writes. "This is why today we are urging medical device manufacturers that use ethylene-oxide facilities to assess their inventory for any potential downstream impacts of sterilization facility closures on their product distribution."
The FDA is also encouraging hospitals and healthcare facilities to evaluate their inventory of critical medical supplies that undergo sterilization via ethylene oxide prior to shipping and prepare for potentially evaluating substitute devices.
"So as to not exacerbate anticipated product availability concerns, we urge facilities to work together and not hoard product or attempt to purchase larger quantities of devices beyond their normal purchase volume," Sharpless advises, adding that the FDA maintains a mailbox for device shortage notifications. "It's never too early to contact us—the sooner we are aware of a potential shortage, the better we can assist in proactively developing a plan to mitigate its effects on patient care."

Yael L. Maxwell is Senior Medical Journalist for TCTMD and Section Editor of TCTMD's Fellows Forum. She served as the inaugural…
Read Full Bio