Global Investigative Journalism Initiative Takes Aim at Medical Device Industry
Journalists from 36 countries make the case that "health authorities . . . have failed to protect millions of patients from poorly tested implants."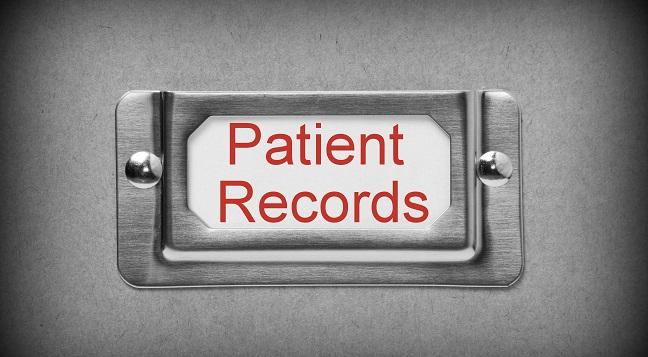 The Implant Files—a series of news stories and features from the US-based International Consortium of Investigative Journalists (ICIJ)—are poised to make life uncomfortable for the medical device industry and the regulators overseeing it, with some of the focus placed on big names in cardiovascular medicine.
The media reports, which started rolling out this weekend, have already prompted reactions from regulators and lobby groups worldwide.
"Certain devices help people, but you have certain devices that really permanently scar people," Jet Schouten, one of the more than 250 journalists from 58 news organizations in 36 countries who participated in the effort, said in a video discussing the yearlong investigation that resulted in the series. "A combination of low requirements in the legislation, lack of transparency, and conflict of interest is really fatal to patient health," she said. "We want to know what's happening with certain devices. Patients are entitled to know this."
Building on the work of Schouten, an investigative journalist for Dutch Public Broadcasting, ICIJ directed a critical eye at the global medical device industry, which has seen its annual sales increase from about $118 billion in 2000 to about $400 billion this year. The result is the Implant Files, which started being released over the weekend as Americans were recovering from their Thanksgiving festivities.
After filing more than 1,500 public records requests and sifting through more than 8 million device-related health records, including more than 5.4 million adverse event reports sent to the US Food and Drug Administration, ICIJ linked devices to more than 1.7 million injuries and nearly 83,000 deaths in the past decade. As part of its investigation, ICIJ built the International Medical Devices Database, where anyone can search for information on more than 70,000 recall and safety notices from 11 countries.
"In some cases, the connection between the harm described in an adverse event report and the device isn't clear, and the FDA says that conclusions about a device's safety or role in an injury or death cannot be made from an adverse event alone," the ICIJ team writes in one story arguing that regulators have failed to protect patients from harm. "Nevertheless, ICIJ's analysis, which included identifying devices listed at times under hundreds of different brand names or spellings, gives a never-before-seen view of medical product harm."
Peppered with anecdotes from patients who have had disastrous experiences with devices, the stories detail a number of issues with the device industry, including billions of dollars in payments to regulators and patients to address violations or lawsuits; the lack of any regulatory oversight in some countries (with dependence on US and European decisions); the "business-friendly" approval process in Europe; weaknesses of the FDA's 510(k) pathway; the influence of lobbyists; and conflicts of interest created by payments from industry to physicians.
Stories released in recent days as part of the investigation cover a wide variety of devices and procedures, including breast implants, artificial hips, vaginal mesh, pacemakers, implantable cardioverter-defibrillators, and more.
A story published Monday looks at the unknown long-term durability of transcatheter heart valves as TAVR expands into low-risk patients; ties between TAVR companies, doctors, and patient advocacy groups; as well as the volume-outcomes relationship for TAVR procedures. Cardiologists and cardiovascular surgeons Martin Leon, MD (NewYork-Presbyterian/Columbia University Irving Medical Center, New York, NY), Gregg Stone, MD (NewYork-Presbyterian/Columbia University Irving Medical Center), Vinod Thourani, MD (MedStar Heart & Vascular Institute, Washington, DC), Samin Sharma, MD (Mount Sinai Medical Center, New York, NY), and Joseph Bavaria, MD (University of Pennsylvania, PA), are all quoted in the article.
Yet another story takes on Medtronic; the company, ICIJ claims, "bent and broke rules in its relentless pursuit of success" and made devices linked through adverse event reports to 9,300 deaths and 292,000 injuries between 2008 and 2017.
Asked for a reaction to the story, a Medtronic representative said in emailed comments to TCTMD: "Our first priority is patient safety. As we continue to assess ICIJ's point of view and the news that is being generated around the world, we are most concerned that inaccurate, misleading media stories will fail to adequately represent the value that patients receive from medical device therapies and may cause unnecessary alarm and confusion among patients and healthcare providers, potentially leading to choices that may harm health."
He added that "we will surely listen, respond to, and engage with our stakeholders during this time of industry scrutiny, and use this critique of industry practices as an opportune time to reinforce our mission and our steadfast commitments to honesty, integrity, and service among our employees and health communities."
Impact Already Felt
As ICIJ notes in a blog post, the investigation started shifting the landscape of the device industry before the first stories were released, pointing to recent announcements from European and US regulators.
Last week, the FDA released a statement announcing updates to its Medical Device Safety Action Plan to enhance postmarketing safety. It also touted increased oversight of device makers in the United States and elsewhere, citing increased inspections over the past decade. The agency followed that up with a new statement Monday detailing ways it intends to modernize its 510(k) approval pathway.
Trade groups for the medical device industry have taken notice as well. In a statement responding to the investigation, AdvaMed—the US group—said that "instead of a comprehensive look at both the challenges and the achievements of an industry that touches almost every human life, these stories counterfeit the life-changing and lifesaving solutions delivered to billions of people worldwide. We should never discount any patient's experience. But by magnifying the stories of only a few individuals, we overlook the overwhelmingly positive experiences of millions of others."
The group's counterpart across the Atlantic, MedTech Europe, issued a statement that read in part, "The ICIJ investigation shares the same fundamental belief that it is important to provide products that work and are safe. Its perspective, however, on how the industry works does not align with ours. Delivering safe, effective products, as our industry does, means that every day millions of people benefit from medical devices."
The Implant Files ramp up pressure on the industry, which already took some heat earlier this year with the release of The Bleeding Edge, a documentary that was critical of how devices are approved and regulated.
Industry analyst Larry Biegelsen of Wells Fargo is keeping an eye on how things will shake out in the coming months, saying in a November 25 equity research note, "While it's early, the Implant Files could have an impact on the device industry in the US and outside the US given its scope; therefore, it will be important to monitor the reaction of regulatory bodies, physicians, patients, and manufacturers around the world over the next few months to assess the potential impact."
Among the possible repercussions, Biegelsen says, are more device recalls from increased scrutiny of postmarket surveillance, longer approval times and/or increased costs associated with bringing devices to market, changes in patients' willingness to be treated with certain devices or procedures, more liability litigation, or tighter regulatory requirements.
Note: Leon and Stone are faculty members of the Cardiovascular Research Foundation, the publisher of TCTMD.

Todd Neale is the Associate News Editor for TCTMD and a Senior Medical Journalist. He got his start in journalism at …
Read Full Bio
Sources
International Consortium of Investigative Journalists. Implant Files: health authorities across the globe have failed to protect millions of patients from poorly tested implants, the first-ever global examination of the medical device industry reveals. Published on: November 25, 2018. Accessed on: November 26, 2018.

US Food and Drug Administration. Statement from FDA Commissioner Scott Gottlieb, MD, and Jeff Shuren, MD, director of the Center for Devices and Radiological Health, on FDA's updated to Medical Device Safety Action Plan to enhance post-market safety. Published on: November 20, 2018. Accessed on: November 26, 2018.

US Food and Drug Administration. Statement from FDA Commissioner Scott Gottlieb, MD, and Jeff Shuren, MD, director of the Center for Devices and Radiological Health, on transformative new steps to modernize FDA's 510(k) program to advance the review of the safety and effectiveness of medical devices. Published on: November 26, 2018. Accessed on: November 26, 2018.