Few Cardiac Events Seen in College Athletes After COVID-19: ORCCA Registry
This provides reassurance that currently recommended management approaches are sufficient, Aaron Baggish says.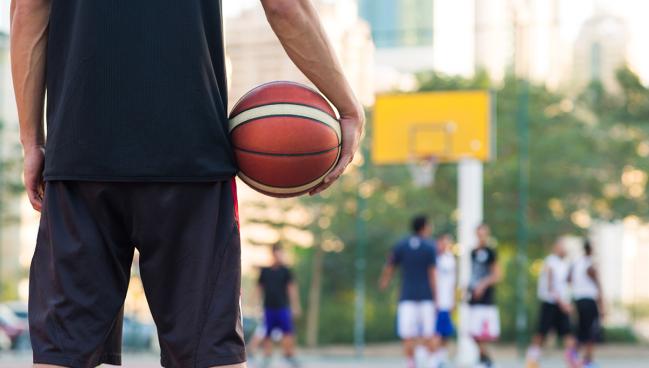 SARS-CoV-2 infection doesn't lead to many adverse cardiac events in competitive collegiate athletes over about a year of follow-up, new data from the Outcomes Registry for Cardiac Conditions in Athletes (ORCCA) show.
Only two athletes (0.05%) included in the registry had an adverse event over a median follow-up of 1.12 years, and only one event was deemed possibly related to the virus (new-onset atrial fibrillation less than 2 weeks after infection). Neither individual had previously been diagnosed with SARS-CoV-2-related cardiac involvement, which itself was seen in just 0.6% of the cohort.
The analysis, published as a research letter in Circulation, is a "critical piece of the puzzle" when it comes to the cardiovascular impact of COVID-19 in young athletes, helping to put the prognostic implications of cardiac abnormalities observed in this and other studies into perspective, senior author Aaron Baggish, MD (Massachusetts General Hospital, Boston), told TCTMD.
There have been concerns about missing silent "COVID heart" or myocarditis in this setting, he said. "We were worried about that, too, but if that really were the case, we would have expected to see things happen in this very large cohort of active competitive collegiate athletes, and we just simply didn't."
What this does "is provide reassurance that the combination of the triad test—which is the ECG, the echo, and the troponin test, which are now really only recommended when people have symptoms suggestive of cardiac involvement—[is] sufficient and we're not missing kids that are at risk for sudden death," Baggish said, adding that screening with cardiac magnetic resonance imaging (CMR) "does not appear to be necessary and is probably overkill."
ORCCA
Prior studies, including an earlier report from the ORCCA investigators, an analysis of the Big Ten COVID-19 Cardiac Registry, and a look at professional athletes, have revealed that 0.5% to 3.0% of young competitive athletes have cardiac involvement related to SARS-CoV-2 infection. Longer-term outcomes, however, had been missing.
Helping to fill that gap is the current analysis of ORCCA, which enrolls collegiate athletes with confirmed SARS-CoV-2 infection. This report covers those who were included in the registry between September 1, 2020, and November 1, 2021, and who had follow-up for cardiovascular outcomes available—3,675 athletes (mean age 20 years; 33% women) from 45 colleges/universities.
Triad testing (ECG, troponin test, and transthoracic echocardiography) or CMR were performed in 97.0% of participants, and those evaluations uncovered definite or probable myocardial or myopericardial involvement in 21 (0.6%). All of those athletes were restricted from sports participation and were eventually cleared to return to play after a median of 86 days; one athlete, however, opted not to return.
Of the 21 athletes with confirmed cardiac involvement, 15 had repeat cardiac imaging that included transthoracic echocardiography, CMR, or both. Of those undergoing repeat CMR, 70% had complete resolution of abnormalities, 10% had partial resolution, and 20% had persistent issues.
None of the athletes with diagnosed cardiac involvement had an adverse cardiovascular event during follow-up. In the rest of the cohort, two participants had an event—one resuscitated sudden cardiac arrest related to preexisting genetic structural heart disease and the one case of new-onset atrial fibrillation considered possibly related to SARS-CoV-2 infection.
Importantly, Baggish said, "what we're not seeing is undetected cases showing up as things like sudden death or arrhythmias or heart failure down the line." And he said that's a powerful endorsement of the return-to-play guidance that has been released during the pandemic—much of which he helped write.
Further Research Still Needed
Commenting for TCTMD, Allison Zielinski, MD (Northwestern Medicine, Chicago, IL), noted that earlier studies with shorter follow-up (about 3 months) did not show any adverse cardiac events related to cardiac involvement in athletes with COVID-19.
"This is the time when arrhythmic risk is felt to be highest, which drives the recommendations for restriction from exercise for 3 to 6 months following a diagnosis of myocarditis, but it is still important to have data demonstrating the lack of later cardiac events, not only in athletes with clinical myocarditis, but in subclinical myocarditis or isolated triad testing abnormalities where the clinical significance is less clear," she said via email.
Zielinski noted that the American College of Cardiology expert consensus decision pathway on the cardiovascular sequelae of COVID-19, published in March, recommends cardiac testing focused on athletes with cardiopulmonary symptoms or more-severe infections with suspicion for cardiac involvement. That more-targeted approach reflects the findings of large-scale studies showing low risks of cardiac issues in young athletes with relatively mild infections, and "this most recent update in favorable outcomes data [from ORCCA] confirms the appropriateness of this strategy," she said.
Even so, Zielinski indicated that additional research is needed. "Ongoing efforts to gather high-quality data in this population is still paramount, given the evolving nature of the pandemic and the uncertainty of how risk will change with new variants, reinfections, and vaccination," she said. "Additionally, the number of athletes with prior COVID-19 infection is only increasing. Any recommendations regarding testing will affect a growing number of athletes, so it is increasingly important to adequately balance risk and unnecessary and potentially costly testing."
Overall, she said, "as providers who care for athletes, avoiding adverse outcomes is one of our major goals, so having more data supporting this low risk and current screening guidelines is valuable."
Baggish said that surveillance will continue within ORCCA, but specified that the primary goal of the registry will shift to focus more on genetic and congenital heart problems and less on COVID-19. ORCCA is noteworthy, he added, in that it represents the first large-scale collaboration between cardiologists and sports medicine physicians. "There have been opportunities for collaboration that have not been realized, and one of the silver linings of the pandemic is it put us all in the same place in the same room at the same time and made us appreciate how important nonhierarchical collaboration really is."

Todd Neale is the Associate News Editor for TCTMD and a Senior Medical Journalist. He got his start in journalism at …
Read Full Bio
Disclosures
The study was funded in part by a grant from the American Medical Society for Sports Medicine Foundation and the American Medical Society for Sports Medicine Collaborative Research Network.
Baggish reports having received funding from the National Institutes of Health/National Heart, Lung, and Blood Institute, the National Football Players Association, and the American Heart Association, and receiving compensation for his role as team cardiologist from the US Olympic Committee/US Olympic Training Centers, US Soccer, US Rowing, the New England Patriots, the Boston Bruins, the New England Revolution, and Harvard University.