FLASH: PE Patients Show Ongoing Clinical, QoL Gains With Thrombectomy
The study represents ongoing efforts to prevent disruptive long-term symptoms in young PE patients, the investigators say.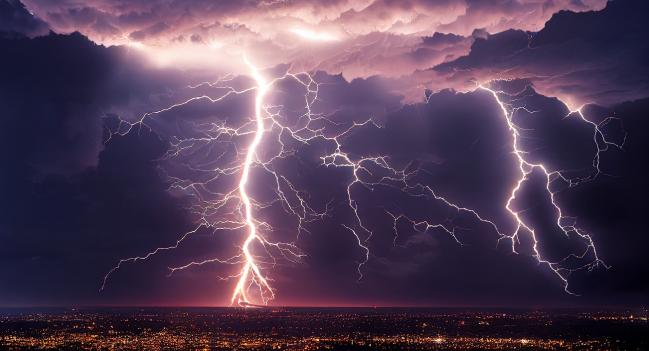 PHOENIX, AZ—In patients with acute pulmonary embolism (PE), treatment with percutaneous mechanical thrombectomy leads to resolution of labored breathing and ongoing improvements in walking ability, as well as in self-reported quality of life (QoL), according to 6-month follow-up data from the FLASH registry.
Patients in the study experienced dramatic, sustained improvements in right ventricular (RV) function, and 90% of patients reported no or mild dyspnea at 6 months compared with only 22% at baseline (P < 0.001).
"We know that patients, after a pulmonary embolism, can continue to have long-term symptoms and limitations," said Sameer Khandhar, MD (Perelman School of Medicine at the University of Pennsylvania Penn Presbyterian Medical Center, Philadelphia), in a press conference prior to his presentation at the Society for Cardiovascular Angiography and Interventions (SCAI) 2023 Scientific Sessions. "So, we feel that we owe it to the patients not only to focus on the survival [after] pulmonary embolism, but also to focus on what we can do at the index hospitalization to help prevent long-term symptoms," he added.
The study was simultaneously published in JSCAI.
While the standard conservative approach has been upfront thrombolytics that can increase bleeding risk, the multicenter FLASH registry has previously demonstrated promising short-term safety and efficacy of mechanical thrombectomy with the FlowTriever mechanical thrombectomy system (Inari Medical) to remove the clot and relieve hemodynamic compromise without increasing the risk of serious bleeds. Those data add to results from the FLARE study and the interim analysis from FLASH.
It's amazing how you see these young people 3 to 6 months later who can't walk. They're alive, but their quality of life is clearly limited. David A. Cox
According to Khandhar, the FLASH experience offers "building blocks for future studies that will need to take into account not only acute outcomes, but also long-term outcomes."
David A. Cox, MD (Sanger Heart & Vascular Institute, Charlotte, NC), who served as moderator of the press conference, said the accumulating data from FLASH and several ongoing trials comparing mechanical thrombectomy with catheter-directed thrombolysis are likely to change the field of PE management, shifting it away from a lytic-only approach because of growing recognition of the need to improve patients' quality of life.
"It's amazing how you see these young people 3 to 6 months later who can't walk. They're alive, but their quality of life is clearly limited. They can't chase their kids up a hill, they can't ride a bike anymore," he noted.
After Khandhar's presentation, panelist Gaurav Tyagi, MD (Ascension Via Christi Health, Wichita, KS), said the data represent the first time that QoL metrics have been shown to improve after thrombectomy. Still, he questioned whether 6 months is long enough to assess for post-PE syndrome, or chronic thromboembolic disease (CTED), which is associated with worse QoL. The prevalence at the 6-month visit was just under 2% in the cohort.
"Six months is usually the time where if it's a reversible cause you take them off anticoagulation, so it would be nice to have at least 6 months more of data on that," Tyagi added.
FLASH at 6 Months
The multicenter FLASH registry enrolled 800 high- and intermediate-high-risk PE patients (mean age 61.2 years; 54% male) who were treated with mechanical thrombectomy at 50 centers in the United States. Concomitant deep vein thrombosis was present in 65%, systolic pulmonary artery pressure ≥ 70 mm Hg was present in 13%, and one-third had a contraindication to lytics. The FlowTriever device consists of a catheter for aspiration of thromboemboli and a catheter for mechanical thrombus dislodgement and removal.
Khandhar presented data on 599 patients who completed a 6-month follow-up. He noted that the COVID-19 pandemic affected functional follow-up testing in some study participants. Serious adverse events occurred in 13.2% of patients at 6 months, the most common being recurrent venous thromboembolism.
We can't just say you had an event, take 6 months of anticoagulation [and] you never have to worry about this again. Sameer Khandhar
The median dyspnea score (range, 0-4) improved dramatically for most patients, with 70% having a score of 0 at 6 months. Khandhar explained that a zero score essentially means that the person only is out of breath with vigorous exercise.
At baseline, 29% of patients had severely reduced RV function, 37% had moderate or reduced function, and 19% had mildly reduced function, with just 15.1% having normal function. By 6 months, the percentage of patients with normal RV function on echocardiography was 95.1% (P < 0.0001). RV systolic pressure ≤ 40 mm Hg improved from 28.4% at baseline to 93.9%.
Additionally, patients saw increases in 6-minute walk test distances from a median of 180 m at 48 hours to 375.5 m at 30 days, increasing further to 398 m at 6 months (P < 0.0001 for trend). Disease‐specific QoL metrics capturing patient concern about their PE also showed sustained improvement, with Pulmonary Embolism Quality of Life questionnaire scores declining from a median of 9.3 at 30 days to 4.85 at 6 months (P < 0.0001), with lower scores being markers of better perceived QoL.
Rates of all-cause mortality were 0.8% at 30 days and 4.6% at study exit (median, 199 days posttreatment).
Given the young median age of patients and the known risks of PE recurrence, a practical question might be how to handle recurrence in people who have been treated with thrombectomy.
To TCTMD, Khandhar said while repeat thrombectomy is an option, as is anticoagulation, the looming risk of recurrence highlights the need to view PE as more than just an acute event. "This is really a long-term issue," he said. "We can't just say you had an event, take 6 months of anticoagulation [and] you never have to worry about this again."

Disclosures
Khandhar reports no relevant conflicts of interest.