Hormone Therapies May Have Adverse CV Effects in Transgender Adults
Data are lacking as to the CV effects of cross-sex hormone therapy, but a new review says the topic warrants attention to avoid gaps in care.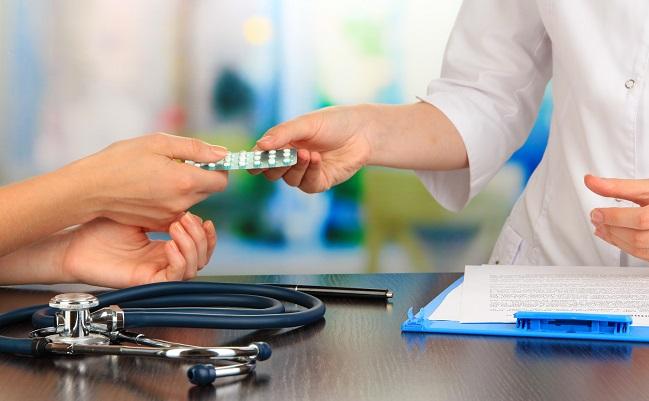 When transgender individuals take cross-sex hormone therapy (CSHT), their cardiovascular risk factors are altered, according to a new review.
Physicians know the importance of monitoring risk factors in general, but a "dearth of research and evidence-based guidelines remains regarding [transgender] specific health needs," write lead author Carl G. Streed Jr, MD (Brigham and Women's Hospital, Boston, MA), and colleagues. "The lack of research to characterize [CVD itself] and CVD risk factors in transgender populations receiving CSHT limits appropriate primary and specialty care."
To TCTMD, Streed explained that clinicians encounter transgender patients more than they realize. "Even if you are not the physician who's prescribing the hormone therapy, you are going to be managing a lot of their other conditions," he said. Streed also pointed out that primary care doctors will be helping this patient population in numerous ways, like managing their blood pressure and lipid levels, so he feels that it's important for clinicians to understand the implications of CSHT for overall care.
This paper, he said, emphasizes to cardiologists that "they are part of trans healthcare and that they should see themselves as working with primary care, working with endocrinology and such, to help allow individuals to have the healthiest transition they can."
Cardiologists should be "making informed decisions based on what limited research they have," Streed urged, while investigators need to be "devising research studies that look into the nitty gritty of what cross-sex hormone therapy does for trans individuals from a cardiac perspective."
Digging Deeper: Hormone Therapy and CV Health
For the paper, published online today in the Annals of Internal Medicine, Streed et al gathered data from 13 studies that assessed the connection between CSHT and CVD. They report five key findings:
1.     CSHT is connected with improved psychological functioning of transgender individuals
2.     CSHT, especially testosterone, is linked with worsening CV risk factors like blood pressure, insulin resistance, and lipid derangements among transgender men, but it is not associated with increases in CV morbidity or mortality
3.     CSHT for transgender women poses possible thromboembolic risk, and lower-dose transdermal and oral bioidentical estrogen formulations are preferred to high-dose oral ethinyl estradiol formulations
4.     Monitoring cardiovascular risk factors like hypertension, diabetes, and tobacco use is important in preventing CVD in transgender populations
5.     Medical professionals need to closely follow older transgender women who have higher CV risks, regardless of age at initiation or duration of CSHT
While these hormones have been used for a very long time in cisgender individuals, even in that population it's noteworthy "how little we really understood hormone therapy . . . , especially testosterone," Streed said.
There is a need for randomized controlled trials going forward that specifically compare "various routes and formulations of CSHT, as well as the paucity of prospective cohort studies," the investigators propose, because this gap "limits knowledge of the association between CSHT and CVD."
In the future, "research should ideally be based on large prospective cohort studies that include cisgender men and women, transgender men and women receiving CSHT, and transgender men and women not receiving CSHT," they conclude. "Such studies should be powered to evaluate differences among various CSHT regimens and should have sufficient follow-up to adequately assess cardiovascular outcomes, such as MI and stroke, which often require more than a decade for adequate power to be generated, especially given that transgender men tend to begin CSHT at a younger age than transgender women."

Ashley Lyles is the 2017 recipient of the Jason Kahn Fellowship in Medical Journalism. She is currently a graduate student…
Read Full Bio
Sources
Streed CG, Harfouch O, Marvel F, et al. Cardiovascular disease among transgender adults receiving hormone therapy. Ann Intern Med. 2017;Epub ahead of print.
Disclosures
Streed has received funding support from an institutional National Research Service Award (T32HP10251), the Ryoichi Sasakawa Fellowship Fund, and the Brigham and Women's Hospital Division of General Internal Medicine and Primary Care.