Impella Heart Pumps Get Expanded Indication for Cardiogenic Shock in Setting of Cardiomyopathy
The temporary ventricular support devices are now the only ones approved by the FDA for that purpose.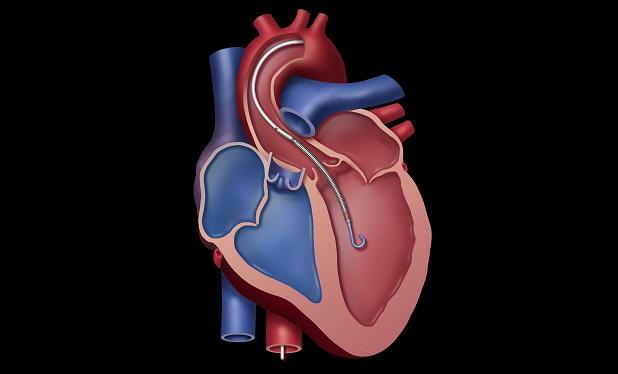 The US Food and Drug Administration (FDA) has expanded the indications for the line of Impella heart pumps to include heart failure associated with cardiomyopathy leading to cardiogenic shock, making the temporary ventricular support devices the only ones approved for use in this setting, manufacturer Abiomed announced on Tuesday.
The decision applies to the Impella 2.5 and CP (intended to be used for no more than 4 days) and the Impella 5.0 and LD (intended to be used for no more than 6 days).
The temporary pumps are now indicated for treatment of cardiogenic shock in the setting of cardiomyopathy—including peripartum and postpartum cardiomyopathy—or myocarditis stemming from isolated LV failure that does not respond to optimal medical therapy or conventional treatment measures such as volume loading, pressors, and inotropes with or without an intra-aortic balloon pump.
The FDA previously approved the pumps, which had already been cleared to provide circulatory support in various settings, for use in acute MI complicated by cardiogenic shock and postcardiotomy cardiogenic shock.
Abiomed will conduct a 5-year postapproval study of Impella use in patients with cardiomyopathy using its cVAD Registry.
On February 14, 2018, the company announced that the FDA also expanded the indication for use of the Impella 2.5 and CP heart pumps during elective and urgent high-risk PCI. The labels now state that the devices can be used in patients with or without depressed ejection fraction, whereas the prior approval in March 2015 was limited to those with depressed ejection fraction.
Photo Credit: Abiomed

Todd Neale is the Associate News Editor for TCTMD and a Senior Medical Journalist. He got his start in journalism at …
Read Full Bio