Interventional Cardiology Training Needs Defined for the First Time
While it's become harder to include the breadth of the field into 1 training year, the document is meant to be a flexible guide.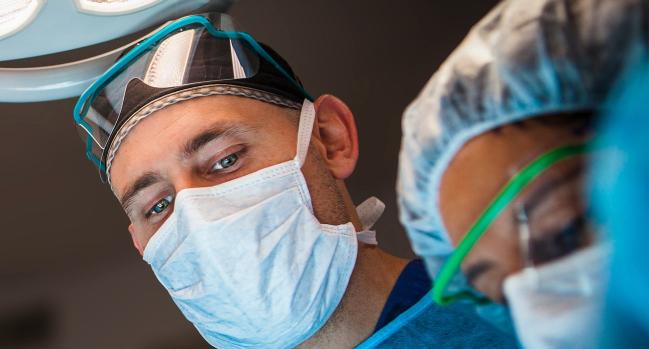 A new, multisocietal document outlining competency-based training requirements for interventional cardiology fellowship is the first of its kind to outline the breadth of skills these programs have to teach for coronary, peripheral vascular, and structural heart interventions.
Because interventional cardiology fellows have already completed 3 years of internal medicine and 3 years of general cardiovascular training, "this document was really constructed to build on this layering of knowledge," writing committee chair Theodore A. Bass, MD (University of Florida, Jacksonville), told TCTMD, acknowledging that "some of these skills are acquired early . . . during their first 6 years of training."
The statement, sponsored by the American College of Cardiology (ACC), the American Heart Association, and the Society for Cardiovascular Angiography and Interventions, leaves open the possibility for further training beyond the 1-year ACGME-accredited interventional cardiology program but doesn't specify core competencies for those more-advanced fellowships.
However, the group consensus spells out six domains of so-called Level III training in which fellows should achieve competency before they graduate from their interventional year: medical knowledge; patient care and procedural skills; practice-based learning and improvement; systems-based practice; interpersonal and communication skills; and professionalism.
The writing group also suggests that fellows participate in a minimum of 250 interventional cardiology procedures, including 200 coronary procedures and the rest specialized in coronary, peripheral vascular, or structural heart interventions depending on the fellows' preferences. Notably, the document recommends fellows participate in a minimum of 25 of each type of adjunctive procedure related to physiologic assessment and intracoronary imaging.
These numbers are meant as "flexible" guides, Bass explained. "There's not an exact number of procedures that can be correlated with [true competency]," he said. "Different trainees learn at different rates. Some may get it after 150. Others may take 300 or 400. Some, unfortunately, may never get it. I think this is acknowledging the new ways of not only assessing medical competency but also training people to medical competency."
Commenting on the document for TCTMD, incoming interventional cardiology fellow Kiersten Frenchu, MD (Temple Hospital, Philadelphia, PA), said she likes the statement's approach of having each program and program director be in charge of implementing a structured approach to training depending on available resources. "I think that will be good because it's hard to standardize training everywhere when equipment is so different and the experience of your attendings is so different," she said. "Now there are so many more niche specialties that this will be a helpful guide as we're training to make sure we're doing everything not just by the book, but right."
The statement was published jointly last week in the Journal of the Society for Cardiovascular Angiography and Interventions, the Journal of the American College of Cardiology, and Circulation: Cardiovascular Interventions.
Is 1 Year Enough?
In an accompanying editorial, Ajay J. Kirtane, MD, SM, Martin B. Leon, MD (both NewYork-Presbyterian/Columbia University Irving Medical Center and the Cardiovascular Research Foundation, New York, NY), praise the writing committee for being exhaustive in covering seemingly every detail related to modern interventional cardiology training. "But from the perspective of both a fellowship director and a trainee, it is virtually impossible not to be intimidated by the amount of material that one would need to amass and assimilate to be declared competent, let alone proficient, as an optimally trained interventionalist," they write.
Kirtane and Leon point out that the recommended number of cases put forth by the writing committee are practical, but "stand in contrast to the more aspirational text, which accurately reflect the expansiveness of our field." For instance, they take issue with the notion that only 25 coronary procedures involving intravascular imaging is enough to achieve competency, especially in the wake of a recent publication from the ACC Interventional Council that encourages broader use of intravascular imaging.
"But if a threshold of 50 procedures had been adopted, it would have rendered most current fellows (and even attendings on an annualized basis) well short of that threshold," the editorialists acknowledge.
The main challenge for even the busiest of programs is that it "is nearly impossible to achieve broad-based proficiency within a single year," Kirtane and Leon write, adding that they are not advocating for extending the length of training at this time. "Our field has grown immensely, and the single ACGME year originally conceived for coronary training is increasingly inadequate, especially with the growing complexity of patients with coronary artery disease and with further expansion into the peripheral vascular and structural heart disease realms."
Bass acknowledged that the writing committee avoided commenting on specific timelines or additional board certifications for subspecialties within the field, although the document does encourage trainees to seek external opportunities to learn with simulators, skills labs, and post-fellowship proctoring.
Alluding to how much the field has changed over the past several decades, he said, "Now that we have a lot more knowledge, we have a lot more experience, I think we have to continue on the path of outlining different roads that these candidates can take to get competent in the things they're going to be doing. And that creates, in my opinion, better, more-competent physicians."
For intravascular imaging specifically, Frenchu said "it would be a better opportunity to train for your interventional year using multiple forms of imaging modality, so you can be competent and figure out what you like, what you think is reliable, and get used to interpreting them."
As specialized as interventional training can be, though, "careers for interventionalists include general cardiology and TEE and reading nucs and doing peripheral studies," she continued. "It's such a broad range that you need to see so much in cardiology fellowship to be a good interventionalist."
Candidates who aren't as exposed to a variety of technologies are "at a disadvantage," Frenchu said. "At the end of the day, it's all about taking care of patients the best you can. If you haven't seen everything and you haven't done everything, I don't know how you can do that."
The statement was endorsed by the American Association for Thoracic Surgery, the American Society of Echocardiography, the Heart Failure Society of America, the Heart Rhythm Society, the Society of Cardiovascular Anesthesiologists, the Society of Cardiovascular Computed Tomography, the Society for Cardiovascular Magnetic Resonance, the Society of Thoracic Surgeons, and the Society for Vascular Medicine.
Note: Kirtane and Leon are faculty members of the Cardiovascular Research Foundation, the publisher of TCTMD.

Yael L. Maxwell is Senior Medical Journalist for TCTMD and Section Editor of TCTMD's Fellows Forum. She served as the inaugural…
Read Full Bio
Disclosures
Bass and Frenchu report no relevant conflicts of interest.
Kirtane reports receiving institutional funding to Columbia University and/or Cardiovascular Research Foundation from Medtronic, Boston Scientific, Abbott Vascular, Amgen, CSI, Philips, ReCor Medical, Neurotronic, Biotronik, Chiesi, Bolt Medical, Magenta Medical, Canon, SoniVie, Shockwave Medical, and Merck; receiving consulting fees from IMDS; and receiving travel expenses/meals from Medtronic, Boston Scientific, Abbott Vascular, CSI, Siemens, Philips, ReCor Medical, Chiesi, OpSens, Zoll, and Regeneron.
Leon reports receiving grants from Abbott, Boston Scientific, Edwards, and Medtronic.