Latest Smartphones Likely Pose Little Risk to Patients With ICDs
Modern-day phones have prompted concerns due to their very powerful magnets, but test results are reassuring.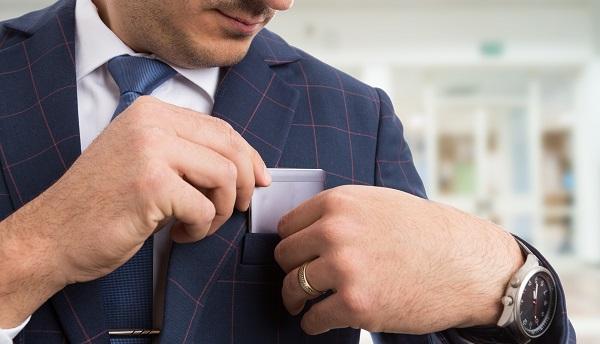 People with implantable cardioverter-defibrillators (ICDs) have little to fear from the magnetic field released by modern smartphones, unless they're carried just in front of the heart, a new study suggests.
For the paper, published as a letter today in JACC: Clinical Electrophysiology, researchers didn't experiment in humans but rather mapped the magnetic field emanating from the back of the iPhone 12 Pro Max (Apple).
Today's ICDs by design "are equipped with switches that can be triggered by an externally applied magnetic field to deliberately activate certain functions or to suspend therapy," Thomas Quirin, MSc (University of Applied Sciences and Arts Northwestern Switzerland, Muttenz), and colleagues explain. But there's room for this to go awry, in that "recent phones are now equipped with strong magnets to facilitate the alignment of the phone with accessories and accelerate the speed of wireless charging."
European standards require implanted medical devices to be fully functional in magnetic fields as strong as 10G, though lab studies have hinted interference can still occur as far as 10.5 cm away at this level, the researchers note. Other in vitro research has shown 5G magnetic fields can cause an ICD to switch modes.
Magnetic Field Extends Just a Few Centimeters
To better pinpoint how smartphones behave, Quirin et al checked how far away both 5G and 10G magnetic fields extended back. Levels above 10G could be found at distances smaller than 23.65 mm away from the phone. But at just 30.80 mm away from the phone, the magnetic field dropped below 5G, they report. Moreover, at all distances the phone's field was 16 times weaker than that of medical ring magnets used to purposely shift ICD modes.
Their results "might help physicians define recommendations on the positions of the phone to be avoided by the patient, for instance, in the pocket of a shirt," the researchers conclude, adding that at the 150-mm distance specified by the iPhone 12 Pro Max's manufacturer, "the patient is on the safe side, and smaller distances might be tolerated." They intend to map the fields of other phone models and wearables.
To TCTMD, Quirin said their findings can help physicians evaluate whether patients are being exposed to forces strong enough to affect their ICD. The distance cutoffs apply even when the phone is switched off, he stressed. "The permanent magnets integrated in the phone generate a constant magnetic field independently from the phone's power supply."
While the news is reassuring overall, "there might be more concerns regarding interactions for slim persons for which ICDs are closer to the skin. It is also unclear how more superficially implanted subcutaneous ICDs behave," he added, noting that distances might vary slightly with repeat testing (the paper cites an uncertainty of ± 5%) and when measured at different temperatures.
Ioanna Kosmidou, MD, PhD (NewYork-Presbyterian/Columbia University Irving Medical Center, New York, NY), who wasn't involved in the study, said "it's definitely an interesting proof of concept" for a topic that hasn't yet been extensively researched—possibly because the complications are "observed so rarely that these are not even captured in any sort of clinical database."
The takeaway from these latest data is that "anything other than directly placing a smartphone on the ICD or pacemaker pocket should be safe," she said.
But Kosmidou did offer a caveat—namely, that "unless it is actually tested in individuals with ICDs, we cannot actually know [for sure]." She predicted that this research "will be followed soon by studies that include humans with actual implantable devices."

Disclosures
Quirin and Kosmidou report no relevant conflicts of interest.