Leaving the Hospital Nest? OBL Advice From Those Who've Done It
Many invasive procedures are moving out of traditional settings, but the path from physician to entrepreneur can be rocky.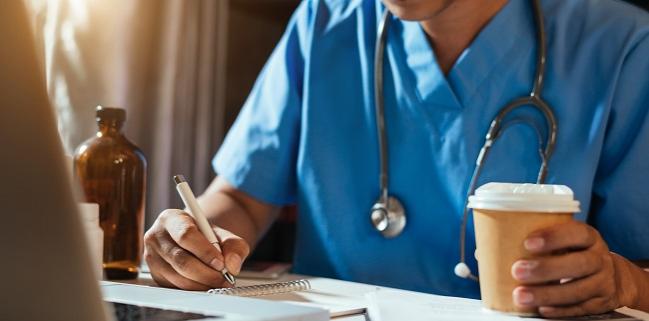 HOLLYWOOD, FL—Invasive procedures like angioplasty and atherectomy previously done in an inpatient setting are increasingly moving from the hospital to freestanding facilities, be they office-based labs (OBLs) or ambulatory surgical centers (ASCs). Physicians stand to gain freedom and a bigger paycheck but may be unprepared for the realities—and hazards—of running their own business, experts said at the recent 2020 International Symposium on Endovascular Therapy (ISET).
Doctors who've done it themselves shared their tips for how to take that leap. First and foremost, they said, plan ahead and know when to ask for help.
Mark J. Garcia, MD (EndoVascular Consultants, Wilmington, DE), who opened an OBL "from scratch" almost a year ago, said the challenges are numerous. "So what are the lessons learned? First, I'm going to tell you, it's a lot of preparation. This will take longer than you think [and be] more complex [than] anticipated," he predicted.
Ultimately, "it's about being smart and using common sense. The market is primed for these endeavors," Garcia observed. "Patients want them, payers want them, the doctors want them. I think it can be beneficial to all."
Garcia and others who spoke during ISET's "business of healthcare" session made clear, though, that physicians must be responsible as they embark on their own. As explored in an investigative report by TCTMD, even with the best intentions, oversight of outpatient facilities is spotty and independent work done in office-based settings lacks the natural oversight that happens in hospitals among peers. Debates over how to ensure quality will only intensify now that coronary interventions are eligible for Medicare reimbursement in freestanding offices as of 2020.
Take the long view, Garcia advised: "Be a visionary, not shortsighted."
Bret N. Wiechmann, MD (Vascular & Interventional Physicians, Gainesville, FL), too, stressed the need for ethical decision-making over the long term. "What we want to do in an office-based environment is no different from what we'd want to do in the hospital—we want to do these procedures safely, we want to do them with high quality, and in my mind that's all about patient selection," he said. "If you don't change your care or practice pattern, you should expect the same result."
Be ready to safely handle emergencies and trust your gut if a certain clinical scenario seems too risky for an outpatient procedure, Wiechmann stressed.
State-by-State
Requirements related to office-based medicine vary state-by-state for which procedures can be done, by whom, and with which standards, Wiechmann explained to ISET attendees. "In general, though, it's for patients who are going to be undergoing a procedure or treatment where the risk of adverse events is relatively low or an overnight stay or long recovery is [unlikely]," he said.
When it comes to the procedure itself, some states consider the level of sedation—moderate or deep—or its duration, or even more unusual factors (eg, the precise amount of tissue removed in liposuction).
Operational/regulatory requirements for facilities also vary, with many states requiring no licensure at all. That said, "there is still direct state oversight either through the board of medicine or the department of health," added Wiechmann, president-elect of the Outpatient Endovascular and Interventional Society. Complicating matters is the fact that whether an office qualifies as an OBL or ASC also depends on its location.
All this brings physicians outside their clinical comfort zone. To bring clarity to this process, Wiechmann divvies it up into three sequential steps: the feasibility, development, and operational stages.
From Dream to Reality
Doctors deciding whether it's feasible to open an outpatient facility need to be realistic and thorough, both Wiechmann and Garcia said.   
"You really need to know your market," Wiechmann stressed. "Are you able to compete? Do you have a noncompete clause with your hospital, for example? Are you going to find yourself at odds with the hospital right away if you go down this path?"
Decisions must be made about where the site will be located (eg, near a medical center or in a growing area), how many physicians will own and/or work at the practice, and whether it will be an OBL or ASC (or a hybrid). It's possible to hire consultants for guidance. "There are also numerous corporate models out there—there are actually businesses that provide turnkey solutions for you to open up an office-based lab, if that's what you want to do," he pointed out.
Surround yourself with talented people. Mark J. Garcia
Garcia suggested seeking the right expertise from the outset. "It's imperative to develop a good business plan pro forma and engage good legal counsel early. You really need to have someone who knows and specializes in healthcare law and understands the model that you're going to build, whether that's an OBL or an ASC or a combination," he advised. "They need to know the regulations and laws because they do vary state-by-state." Another decision is what sorts of interventions—venous, arterial, a mix—will make up the office's caseload.
As a busy physician "you don't have the time or the experience, so I think it's critical to have consulting services to help you get through this," he said.
Financing can come from partners, investors, or banks, each with its own pitfalls. Partners and investors can take away autonomy—"you want to be able to 'steer the ship,'" Garcia stressed—while banks will regard the office as a "start-up" regardless of the doctor's years of experience, so be ready for paperwork. Choose a bank that specializes in medical and dental practices, he suggested.
"Surround yourself with talented people," Garcia added. "The salaries that you're paying these people are the most expensive part of your endeavor, [but] you really don't want to skimp here."
Next up, it's time to put energy into developing the office and its resources: decide how much space is needed for the procedures being done, consider build-out costs, buy the right equipment for the job, stock up on the necessary devices and medications, and negotiate with vendors. Systems need to be in place for electronic medical records, policies/procedures, and quality assessment/improvement.
Opening an outpatient facility makes it possible to choose the people you work with on a daily basis, Wiechmann pointed out. "One of the great things about operating an office is that you get to pick your staff, so you don't have to rely on an administrator who's choosing the next warm body with inadequate training to run your lab."
Once the office is operational, there is still much to be done to improve efficiency of scheduling, optimize workflow, market the practice, and ensure quality is maintained. Much of the marketing can be done online through Twitter, Facebook, etc, but community talks and screening also are key, as is meeting with other physicians in the area, Garcia said.
'How We Get Paid'
Money, be that earnings or expenses, can't be ignored when running an office-based lab. Physicians must educate themselves on reimbursement for and costs arising from treatments, Garcia urged, noting, "Routinely evaluate and audit procedure utilization and outcomes," both clinically and financially.
Earlier in that same ISET session, Sonya S. Noor, MD (Gates Vascular Institute, Buffalo, NY), offered a primer on how to measure productivity or, in other words, understand "how we get paid."
"Money can buy you a lot of nice things—it cannot buy you time," she said. "So how are you going to spend your time, and how are you going to measure yourself?"
The landscape is confusing, Noor acknowledged. Patients are customers and referring physicians can be thought of as suppliers. But since insurers pay physicians, they too are customers in a sense. "We perform a service, then we dictate the service and the coders have to understand what we just said," she explained. Claims are then submitted and, hopefully, reimbursed appropriately by payers.
Physicians have an important role in this lengthy chain—to ensure reimbursement, their notes must be clear for coders, with details as specific as vascular access site, the vessels catheterized, the vessels imaged and associated findings, interventions performed, complications and/or further treatments, and devices and supplies used.
I feel in control to provide proper care in a timely fashion to my sick CLI patients. Jihad A. Mustapha
The level of physician reimbursement is influenced by myriad factors: CPTs (codes communicating the medical services and procedures provided), RVUs (a unit capturing how long it takes to perform a procedure), geographic location, and whether the setting is the hospital or an office.
Office-based treatments offer higher physician payments; according to Noor, this typically amounts to 1.5 to 2 times the in-hospital Medicare rates and even more with private insurers. Not all physicians working at outpatient facilities are owners. Some are employees. In this case, she added, be sure to "look at your contract. You need to understand what you're working for" and how your compensation is calculated.
To comprehend the ebb and flow of money, be familiar with the office's monthly "charge report," keep track of these numbers, and set goals, Noor advised. "You can't manage what you don't measure."
Jihad A. Mustapha, MD (Advanced Cardiac & Vascular Centers for Amputation Prevention, Lansing, MI), has opened two outpatient centers for treating critical limb ischemia (CLI) in the past 2 years.
In his ISET presentation, he emphasized that the rewards aren't only financial. For him, working outside the hospital means that he has the freedom to choose whatever device fits the patient's needs, can deliver more personal care, and doesn't have to fight for an open slot in the cath lab.
"I feel in control to provide proper care in a timely fashion to my sick CLI patients," he commented.
But safety is paramount. "Look, if you're going to do CLI work outside the hospital," Mustapha said, "you should govern yourself" by recording statistics on the number of procedures done, the indications, and any complications. These details can help guide patient selection, informing when an intervention shouldn't occur, he stressed.
Mustapha's last slide ended with this final bullet point: "The buck stops with you."

Sources
Noor SS. Measuring productivity in your practice. Presented at: ISET 2020. January 22, 2020. Hollywood, FL.

Wiechmann BN. Developing an outpatient/office-based lab (OBL): basic requirements and scope. Presented at: ISET 2020. January 22, 2020. Hollywood, FL.

Garcia MJ. Starting an OBL from scratch: successes and failures and lessons learned. Presented at: ISET 2020. January 22, 2020. Hollywood, FL.

Mustapha JA. My personal experience in starting a CLI center. Presented at: ISET 2020. January 22, 2020. Hollywood, FL.
Disclosures
Noor, Wiechmann, Garcia, and Mustapha each reported multiple relationships with industry, but none were specific to the current topic.