LGBTQ+ People at Risk of Worse CV Health, Subpar Care: AHA
In honor of Pride Month, the group is calling attention to current inequities and offering ways to address them.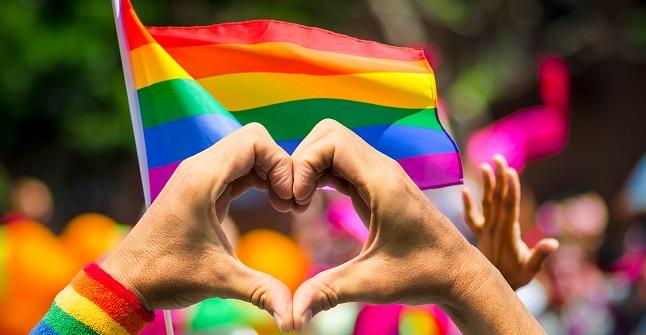 As celebrations for Pride Month, held annually in June, continue around the globe, the American Heart Association (AHA) is reminding physicians and the public of the CV health inequities faced by LGBTQ+ individuals.
"There is mounting evidence that the at least 20 million LGBTQ+ adults in the US experience worse cardiovascular health compared with cisgender, heterosexual adults," an AHA press release notes. These disparities likely stem from a "mix of discrimination, risk factors, barriers, and clinical reasons."
The announcement is just one part of the AHA's advocacy in this area. In 2020, the group developed a scientific statement exploring the best ways to assess and address the CV health of LGBTQ+ adults. This was followed by another scientific statement, in 2021, this time focused on people who are transgender and gender diverse.
Billy A. Caceres, PhD, RN (Columbia University School of Nursing, New York, NY), who led the 2020 document and was a co-author for the subsequent one, said "it's been hugely helpful" for the AHA to begin to tackle these topics over the past several years. Their "efforts have increased attention and legitimized it [not just] as an area of inquiry within research but also as a major concern for clinical practice," he told TCTMD.
Much of the research thus far has been in documenting disparities in cardiovascular health and traditional risk factors like smoking, obesity, and hypertension, Caceres said. More recently, investigators have begun to look at what's contributing to these differences between LGBTQ+ and cisgender, heterosexual adults. "We often think that it's this additional stress that LGBTQ+ people experience, just in their daily lives: things like being afraid of coming out to your family or being afraid of being outed at work," he said, adding that these and other "minority stressors" are layered upon the backdrop of more-broadly-shared experiences, like financial strain or work stress.
Many LGBTQ+ people report receiving inferior care from healthcare professionals, experiences that then have ill effects going forward, Caceres pointed out. "There's a lot of mistrust . . . of the medical community and there's a lot of apprehension to seek care in a proactive manner." Delays can occur both due to fear of discrimination and as a result of cost concerns, "because we see higher rates of poverty among a number of different LGBTQ+ groups," he noted.
All of this speaks to the role clinicians have in ensuring environments are welcoming, said Caceres. It's important to make "sure that patients who are LGBTQ+ feel like they're not invisible in clinical encounters and that their identity is not only seen but also valued."
What may shed light going forward, he suggested, is tracking details on gender identity and sexual orientation in electronic health records and gathering this information as part of RCTs in cardiovascular medicine. For some, it may feel awkward asking patients these questions and knowing which words to use. The solution is simple, Caceres said. "I find that oftentimes you just ask what terms they prefer and they'll just tell you, and then the anxiety goes away."
Though issues such as discrimination unify everyone under the LGBTQ umbrella, it's important to acknowledge the differing health challenges, experts say. #Pride https://t.co/0qeoNDiMwJ

— American Heart Association (@American_Heart) June 22, 2022