A Look Back at TCT 2018: What I Took Away From the Meeting
For one fellow, the highlights of the TCT meeting included the presentation of late-breaking science, didactic sessions, and networking opportunities.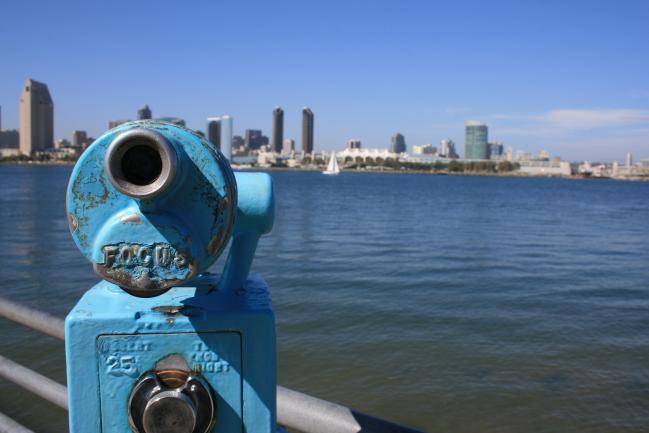 I spent the last weekend of September in San Diego, California, with the Who's Who of interventional cardiology at TCT: learning, being enlightened, and witnessing the presentation of groundbreaking research and clinical knowledge. On my flight from New York, I had planned my daily schedule of sessions to attend using the CRF events app. I looked forward to hearing new developments in the cardiogenic shock arena and also getting a chance to meet a lot of great interventional cardiologists who I follow on Twitter and whose work I admire. The agenda was indeed jam-packed and even though this wasn't my first time at the conference, I had a constant fear that I was missing out on something exciting.
I sat in on the presentation of several studies over the course of the meeting, but a few stood out in my mind as monumental. First, the multicenter, randomized TALENT trial, which showed noninferiority in an all-comers population of the Indian-made Supraflex sirolimus-eluting stent (SMT; Surat) compared with Xience (Abbott) with regard to the primary composite endpoint of cardiac death, target vessel MI, and clinically indicated target lesion revascularization at 12 months. Manufacturing of this stent costs one-quarter of the cost of available stents in the United States, so the availability of the device could have drastic implications on increased affordability of health care in many developing nations that often have the highest burden of coronary disease, like India and China for example. Having done my early training in medicine in a resource-scarce environment, I am particularly hopeful that this study will have a meaningful impact.
The same day, I watched the presentation of AMICS , a multicenter registry study including US patients with acute MI and cardiogenic shock who underwent Impella (Abiomed) implantation during revascularization. The adoption of pre-PCI Impella implantation and use of pulmonary artery catheter monitoring was associated with increased survival in these patients. This study and the National Cardiogenic Shock Initiative have been pivotal as after three decades of near stagnation in survival rates of patients with acute MI and shock, there is now a means of improving mortality with the early use of mechanical support. It is very rewarding to be training in an era where we are making tremendous growth in helping our sickest patients.
Probably the most eagerly awaited study of the meeting, COAPT , was also the most memorable presentation to watch. I don't need to fill you in on the findings of this MitraClip (Abbott) trial as it was thoroughly reported and discussed elsewhere, but these promising results have supported the addition of the device to a growing armamentarium of tools for decreasing mortality and readmissions in heart failure. To be able to witness the admiration and applause from the crowd as the results were being presented was exhilarating.
Outside of new research, I found several of the didactic sessions just as invigorating. The first one, entitled "Step by Step Fundamentals: Radial and Ulnar Access," featured a star-studded panel of transradial operators discussing essential tips and tricks for mastering radial, distal radial, and ulnar access. Rajiv Gulati, MD (Mayo Clinic, Rochester, MN), shared his tricks for left distal transradial access and sheathless large-bore access for complex coronary interventions. He said large-bore access through transradial should only be avoided when less support is needed. Also, Robert Applegate, MD (Wake Forest School of Medicine, Winston-Salem, NC), spoke about negotiating access challenges in traversing the forearm, with anatomy such as radial loops, high radial artery insertions, and chest vessels. Prashant Kaul, MD (Piedmont Heart Institute, Atlanta, GA), talked about the use of transradial in CHIP —arguing that the highest-risk patients benefit from it the most and only a lack of pulse or impossible anatomy should be a reason to go femoral. Next, Sanjay Chugh, MD (Jaipur National University Hospital, India), presented results from the D.A.T.A study comparing for the first time distal right radial with traditional right radial access; he concluded that even though the former was associated with lower puncture success and similar radial artery occlusions as the latter, distal right radial access may be associated with both lower hemostasis time and forearm hematoma risk. Lastly, Ian Gilchrist, MD (Hershey Medical Center, PA), busted myths and showed safety of radial access in specialty populations , and Sunil Rao, MD (Duke Clinical Research Institute, Durham, NC), shared useful tips on transulnar access , summarizing that it may be a safe alternative to radial when radial access is not possible.
Also, I found the hot-topic lunch session "Chronic Kidney Disease: Preventing and Treating Contrast Nephropathy" especially thought-provoking given the increasing prevalence of patients with advanced kidney disease and coronary disease and the lack of good randomized data. Ziad Ali, MD (Columbia University Medical Center, New York, NY), shared data and his tips on low and zero contrast PCI . His approach for simple and complex lesions is based upon the use of diluted contrast (contrast : eGFR ratio ≤ 1) to establish coronary road maps and intra-coronary imaging with physiological assessment (ie, fractional flow reserve, coronary flow reserve, and intraoperative MRI) before and after stent deployment. The use of this technique is safe, without the need for renal replacement therapy in any patient, he said. Next, Sripal Bangalore, MD (New York University School of Medicine), highlighted the scarcity of data in the realm of revascularization in chronic kidney disease (CKD) and stable ischemic heart disease. He concluded that contrary to belief, it doesn't improve survival, and said there is no reduction in periprocedural cardiac events prior to renal transplantation in these patients. With a growing burden of CAD in CKD patients, and their exclusion from major randomized controlled studies, the ongoing ISCHEMIA-CKD trial may shed some light on adequate management strategies in such a complex cohort of patients.
Most importantly, TCT 2018 gave me an opportunity to meet and collaborate with my peers and senior faculty members from all over the world. The use of Twitter and the meeting app throughout the conference allowed me to follow at least the highlights of multiple sessions simultaneously. And overall, my experience at TCT 2018 was very rewarding and continues to motivate me to collaborate and participate in research and scholarly activities, all in an effort to improve healthcare delivery and outcomes for our patients. I can't wait to return next year!


2018-2019 Fellow Talk Blogger
Yashasvi is a second-year general cardiology fellow at Mount Sinai St Luke's and West Hospitals (New…
Read Full Bio