March 2022 News Roundup
This month features solo ticagrelor post-PCI, staff shortages and safety, an angioplasty wire stuck for 11 years, and more.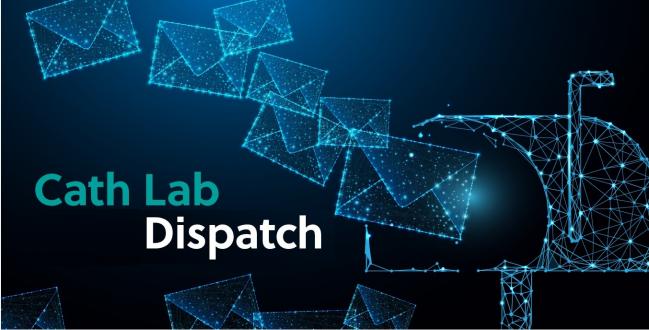 Every month, Section Editor L.A. McKeown curates a roundup of recent news tidbits from journals and medical meetings around the globe.
Patients who develop contrast-associated acute kidney injury (AKI) after PCI have higher 2-year rates of all-cause mortality, MI, definite or probable stent thrombosis, and major bleeding than those who don't, an analysis of the ADAPT-DES trial shows. Even patients with no prior chronic kidney disease were at higher risk compared with patients who did not develop contrast-associated AKI, researchers report in JACC: Cardiovascular Interventions.
Higher-risk PCI patients who take ticagrelor monotherapy have fewer bleeding complications with no increase in ischemic risk at 1 year compared with patients who take dual antiplatelet therapy (DAPT) consisting of ticagrelor plus aspirin, a post hoc analysis of the TWILIGHT study suggests. Writing in EuroIntervention, investigators say the study "supports the efficacy and safety of a strategy of P2Y12-receptor monotherapy following an initial short period of DAPT when using a latest-generation DES after PCI in patients with high-risk clinical or anatomic characteristics."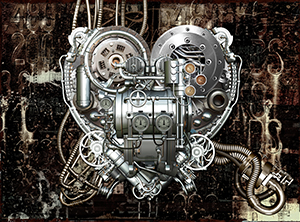 Left ventricular assist devices (LVADs) have a fixed rotation speed, which can be insufficient in the face of increased metabolic demands, limiting functional and exercise capacity. However, in a paper published in Heart, Polish researchers tested a method that allowed them to safely raise LVAD speed during exercise using continuous echocardiographic imaging. The experiment, they say, suggests that automated speed adjustment in the next generation of LVADs is feasible and might improve exercise tolerance.
While about half of ACS patients adhere to their P2Y12 inhibitor after PCI, those who have a rapid decline in adherence or delayed initiation of therapy are at higher risk of MACE, according to a study in the European Heart Journal. Conversely, a gradual decline in P2Y12 inhibitor adherence was not significantly associated with a higher risk of MACE.
In a study of US adults aged 30 to 69 years, hearing loss was associated with decreased levels of physical activity. Writing in JAMA Network Open, researchers say this finding may explain the poorer cognitive function, gait speed, and balance that has been reported among those with hearing loss. It also emphasizes the importance of further study to see if hearing rehabilitation strategies are associated with improved physical activity levels.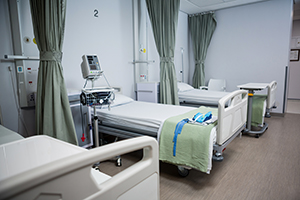 Staffing shortages are the top patient safety concern of 2022, followed by COVID-19 effects on healthcare workers' mental health, bias and racism in addressing patient safety, vaccine coverage gaps and errors, and cognitive biases and diagnostic error, according to a report from the nonprofit ECRI and the Institute for Safe Medication Practices (ISMP). In the past, the annual list has been dominated primarily by clinical issues resulting from device malfunctions or medical errors.
Routine administration of nitroglycerin is not associated with a reduction in the rate of radial artery occlusion compared with placebo, regardless of whether it was given at the beginning or end of a transradial procedure, according to a study published in JACC: Cardiovascular Interventions.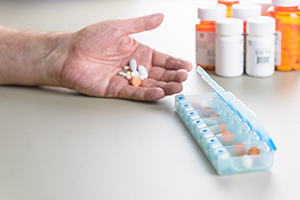 The European Society of Cardiology has issued a position statement aimed at reducing inappropriate prescribing and improving medication safety in patients who have heart failure with reduced ejection fraction (HFrEF). This prescribing review tool, published in the European Heart Journal, summarizes and evaluates available evidence and includes examples of inappropriate prescribing. 
A case report in Annals of Internal Medicine describes how a retained angioplasty wire from a PCI that occurred 11 years earlier was found in a 74-year-old woman on routine transthoracic echocardiography (TTE). The wire, from a distal right coronary artery procedure, was not associated with any symptoms, and the medical team concluded that the risk of surgical intervention to remove it outweighed the potential benefits.