Maze of Prior Authorization for PCSK9 Inhibitors Poses Challenge to Prescribers
The burden placed on both patients and providers by all types of insurance plans may partly explain why many patients are denied coverage, experts say.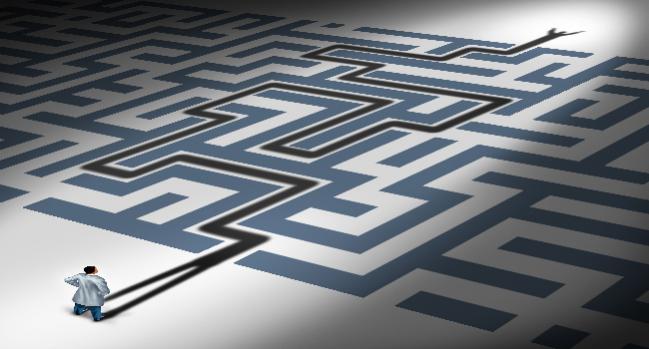 Prior authorization requirements for PCSK9 inhibitor prescriptions are more cumbersome than those in place for other cardiometabolic drugs, a new study demonstrates. The complex processes are seen for both government and private insurance plans, with profound implications for patients who need these agents.
Research has previously shown that, despite the degree of cholesterol-lowering achieved with this class of drugs, they are not cost-effective and many patients prescribed them never end up receiving them. Too large of a bureaucratic barrier may be one reason why PCSK9 inhibitors not reaching patients with the greatest clinical need.
"I understand the need to be conservative," said Tracy Wang, MD (Duke Clinical Research Institute, Durham, NC), who commented on the study for TCTMD. "Broad policies are needed to blunt the financial pressure of a high-cost and potentially widely usable drug class. However, as a practicing clinician, I share the frustration on having to jump through so many administrative hoops, often being rejected and requiring resubmission. It feels like clinicians are forced to ask for a 'consult,' but then have to defend why they're asking for the consult."
For the study, published online January 11, 2018, in Circulation: Cardiovascular Quality and Outcomes, Jalpa Doshi, PhD (University of Pennsylvania, Philadelphia), and colleagues looked at 2016 formulary coverage and prior authorization data for both of the US Food and Drug Administration (FDA)-approved PCSK9 inhibitors—alirocumab (Praluent, Sanofi/Regeneron) and evolocumab (Repatha, Amgen)—across 3,872 insurance plans (about 275 million people) from the commercial, health insurance exchange, Medicare, and Medicaid sectors.
Prior authorization for a PCSK9 inhibitor prescription was required for between 82% and 97% of patients. Additionally, between one- and two-thirds of patients were on plans that necessitated a cardiologist, endocrinologist, lipid specialist, or other specialist prescribe their drugs. The majority of individuals were on plans that required reauthorization for their PCSK9 prescription to be filled beyond 3 months. Most patients, excluding those covered by Medicare, were required to try multiple lipid-lowering drugs before receiving approval for PCSK9 inhibitors.
Compared with the other insurance plan types, those procured on the exchange required providers to complete the greatest number of individual fields or criteria in order for the prior authorization to proceed, with the mean number of fields ranging from nine to 33. Between 39% and 65% of plans also required documentation of a continued reduction in LDL-cholesterol levels, including proof of adherence.
For patients with familial hypercholesterolemia specifically, most were enrolled in plans (with the exception of Medicaid) requiring them to have documentation of their diagnosis for the prior authorization process to proceed, including frequent genetic tests.
Lastly, compared with prior authorization figures available from the same database of two comparator drugs—ezetimibe (Zetia, Merck) and liraglutide (Victoza, Novo Nordisk)—PCSK9 inhibitors were subject to greater scrutiny outside of Medicare, with prior authorization forms having three to 11 times greater criteria or fields to complete. Commercial or exchange plans were more likely than Medicare or Medicaid plans to require prior authorization.
Hoop-Jumping a Burden
The burden of prior authorization on physicians "may be exacerbated for [those] in smaller practices without dedicated staff or resources to assist with . . . submissions," Doshi and colleagues write. "Our findings raise the question of whether [prior authorization]-related challenges are limiting access to PCSK9 [inhibitors] for the most appropriate patients, particularly because individuals with [familial hypercholesterolemia]—who are likely to have more clear-cut eligibility for PCSK9 [inhibitors]—were subject to the same extensive [prior authorization] requirements as were patients with [atherosclerotic cardiovascular disease (ASCVD)]."
These results "also highlight the relevance of recent efforts to streamline and standardize" prior authorization requirements given that the policies and requirements of different plans identified in the study prove how much variance exists, they add.
The authors, as an example, point out that genetic testing for familial hypercholesterolemia is not standard practice in the US and is thus not covered by many insurers. However, these same insurers require genetic test results to make the case for covering PCSK9 inhibitors, they say.
Also, "the complexity of [prior authorization] requirements we observe may also increase the risk of confusion and oversights when completing forms or submitting medical documentation," Doshi and colleagues write, and this could explain previous research regarding PCSK9 inhibitor rejection rates and long approval turnaround times.
"It remains to be seen how payers will respond to accumulating evidence on PCSK9 [inhibitors] from cardiovascular outcomes trials and cost-effectiveness studies," they conclude, adding that more research is needed on understanding how prior authorization processes affect both the prescription and initiation of these drugs and how that in turn affects patient outcomes.
'The Elephant in the Room'
"This study lends credence to our collective anecdotal experience of barriers to prescribing PCSK9 inhibitors," Wang said in an email. "While the results are not surprising, they are quite significant in their scale and representativeness of the insured US population, as well as the intriguing details of [prior authorization] forms and requirements."
In an accompanying editorial, Cynthia Jackevicius, PharmD (Western University Health Sciences, Pomona, CA), writes that though it is "expected that government bureaucracy exceeds that in the private sector," the study found a similar if not greater amount of criteria required from private and exchange insurance plans compared with Medicare and Medicaid.
To Wang, "this suggests that payers are universally taking a conservative approach to a high-cost drug that could be used in a very large population of patients (especially ASCVD)."
Wang said that prior authorization criteria "should be simple, uniform across insurers, and guideline-adherent." Also, patients with recurrent clinical events or persistently elevated LDL-cholesterol levels on a maximally tolerated LDL-cholesterol-lowering therapy should receive coverage for a PCSK9 inhibitor "regardless of provider specialty," she added.
With regard to adherence as a mandate for continued approval, Wang said this makes sense. "There is no justification to using expensive treatments if they're not being used to greatest effect," she said. "However, clinicians do not currently have easy access to adherence measures, so this is an area of potential partnership between clinicians, insurers, and pharmacy benefit managers."
For Jackevicius, it's clear why the "intricate details" of this prescribing process merit study. "Simply put, these drugs are expensive and at a level not previously seen for a drug with this potentially large of a market," she points out. "This is the elephant in the room."
It won't be until "five to six competitors are on the market in the distant future" that a solution can be expected, she adds. For now, Jackevicius' suggestions for alternative solutions to lower prices "could involve government-imposed policies, such as competitive bidding, reference-based pricing, or having a governmental agency that regulates pharmaceutical prices."
Additionally, the creation of a risk score that might better identify which patients will benefit the most, "would aid prescribers in targeting and individualizing therapy choices to maximize value," she writes.
Going forward, physicians should not forget the proven effectiveness of statins for most patients with ASCVD and remain responsible and cautious with the prescription of new drugs, Jackevicius concludes. "This challenging situation gives us the opportunity to redouble our efforts on improving our prescribing of established effective oral lipid-lowering therapies while at the same time, advocating for an evidence-based, yet practical PA process, greater transparency in the pricing of pharmaceuticals, as well as incentives to explore drug policy that aims to improve access to effective therapies that are also affordable."

Yael L. Maxwell is Senior Medical Journalist for TCTMD and Section Editor of TCTMD's Fellows Forum. She served as the inaugural…
Read Full Bio
Disclosures
The study was supported by Regeneron and Sanofi.
Doshi reports serving as a consultant for Sanofi; receiving research funding from Biogen, Janssen, PhRMA, Pfizer, and Sanofi, all unrelated to the current study; and that her spouse holds stock in Merck and Pfizer.
Jackevicius reports receiving a Heart and Stroke Foundation grant on post-myocardial infarction drugs.