New ESC/EACTS Revascularization Guidelines Make Room for Radial First, STICH, and DES for All
The latest guidelines involved input not just from interventional cardiologists, but also from "the entire team caring for patients with CAD."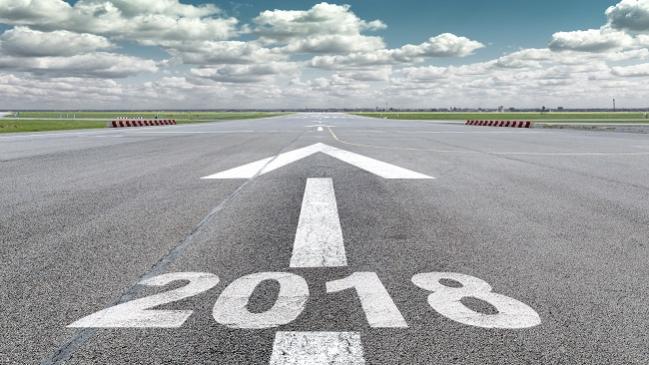 MUNICH, Germany—Radial access, the use of drug-eluting stents for any PCI, and revascularization— preferably surgery—for any patient with the combination of coronary artery disease, heart failure, and reduced left ventricular ejection fraction are just some of the new recommendations from the European Society of Cardiology (ESC) and European Association for Cardio-Thoracic Surgery (EACTS) task force on myocardial revascularization.
The guidelines were released on the opening day of ESC Congress 2018 and were discussed in detail throughout the meeting.
Downgraded in the new ESC/EACTS recommendations were the use of distal protection devices for PCI in saphenous vein graft lesions and the use of bivalirudin. The guidelines also specifically state that current-generation bioresorbable scaffolds should not be used in routine clinical practice, instead relegating the controversial devices to clinical studies.
Franz-Josef Neumann, MD (University Heart Center Freiburg, Bad Krozingen, Germany), the ESC chairperson of the task force, said the new guidelines "are intended to promote clinical practice by pragmatic recommendations based on the evidence currently available and expert experience where the evidence is missing,"
Now published in the European Heart Journal, the guidelines underwent three detailed revisions and incorporated more than 3,000 comments from reviewers. William Wijns, MD, PhD (National University of Ireland, Galway), the ESC review coordinator, said the guidelines take into account the broad spectrum of clinical care for patients undergoing myocardial revascularization.
"These are not guidelines by interventional cardiologists for interventional cardiologists," he said. "They are not even guidelines for and by cardiologists. They really involve the entire team caring for patients with coronary artery disease."
Speaking with TCTMD, Robert Byrne, MBBCh, PhD (Deutsches Herzzentrum München, Germany), one of the task force members, said several new changes are particularly important.
"We now have a clear recommendation that drug-eluting stents should be the preferred device regardless of clinical presentation, regardless of how long the patients can take dual antiplatelet therapy, and regardless of the clinical setting," he said. "That's a strong message. There was still a feeling that bare-metal stents might be useful for certain indications and for selected patients. Those of us who have adopted [drug-eluting stents] have a different perspective."
As for other procedural recommendations, radial access should now be the standard approach for coronary angiography and PCI (class I recommendation). Neumann, one of the presenters of the ESC/EACTS guidelines at ESC, said they also upgraded provisional T-stenting for bifurcation lesions from class IIa to class I and upgraded the use of optical coherence tomography for stent optimization from class IIb to class IIa. In addition, the ESC/EACTS guidelines discourage the use of routine revascularization of nonculprit lesions during primary PCI in MI patients with cardiogenic shock.
Antithrombotic Therapy Largely Follows 2017 Recommendations
To TCTMD, Byrne pointed out that myocardial revascularization in coronary artery disease patients with heart failure (and left ventricular ejection fraction ≤ 35%) is also now a class I recommendation. This comes in the wake of the STICH 10-year results.
"It was important to look at the longer-term follow-up of the study of CABG surgery against medical therapy and to see that these patients really do have a mortality benefit," he said. "They need to be revascularized, but I do wonder if it's being universally done."
Regarding antiplatelet and antithrombotic therapy, the ESC issued a focused update in 2017 and the new myocardial revascularization guidelines largely adhere to the same messages. "Many of the findings here are concordant, and I think we aligned ourselves with that [2017] task force," said Byrne.
Speaking during the ESC meeting, Neumann noted that non-vitamin K antagonist oral anticoagulants (NOACs) should be preferred in patients with nonvalvular atrial fibrillation requiring anticoagulation and antiplatelet treatment (class IIa). If dabigatran (Pradaxa; Boehringer Ingelheim) is used, the 150-mg dose is preferable when combined with single antiplatelet therapy. There is also a class IIb recommendation that physicians can deescalate P2Y12 inhibitor therapy after ACS if guided by platelet function testing. The task force also recommended cangrelor (Kengreal; AstraZeneca) in P2Y12 inhibitor-naive patients undergoing PCI and glycoprotein IIb/IIIa inhibitors in P2Y12 inhibitor-naive patients with ACS undergoing PCI (both class IIb). 
In patients with stable angina or silent ischemia, the ESC/EACTS task force states myocardial revascularization should be based on symptoms not responding to medical therapy. "We specify that this should take into account patient compliance and wishes in relation to the intensity of antianginal therapy," said Neumann.
In terms of functional testing, when evidence of ischemia is not available, fractional flow reserve (FFR) or instantaneous wave-free ratio (iFR) are recommended to assess the hemodynamic relevance of intermediate-grade stenosis (class I). To TCTMD, Byrne said data from iFR-SWEDEHEART and DEFINE-FLAIR—two large studies assessing intermediate-grade stenoses—showed that iFR performed just as well as FFR. Additionally, FFR in general still has a class IIa recommendation for use in patients with multivessel disease. Those findings, said Byrne, are based on the results of the FAME trial.
For patients with left main coronary artery disease undergoing coronary revascularization, Neumann said CABG surgery is "always an option," with a class I recommendation in all patients regardless of SYNTAX score. For patients with left main coronary disease and a low SYNTAX score (0-22), PCI is a class I recommendation. For those with an intermediate and high SYNTAX score, PCI has a class IIa and III recommendation, respectively.
"For PCI, given the incomplete 5-year follow-up of EXCEL and NOBLE, and the imprecise risk estimates for the high SYNTAX scores, the task force decided to take a cautious position and maintain the previous recommendations," said Neumann referring to the guidelines for patients with left main disease. "We do state that PCI can be considered if [patients] refuse surgery after counselling from the heart team." 

Michael O'Riordan is the Associate Managing Editor for TCTMD and a Senior Journalist. He completed his undergraduate degrees at Queen's…
Read Full Bio
Disclosures
Neumann reports direct payments for speaking/honoraria/consulting from Boehringer Ingelheim, Daiichi Sankyo, Pfizer, Bayer, Bristol-Myers Squibb, AstraZeneca, Boston Scientific, Edwards Lifesciences, and Medtronic (2016-2017). He reports research funding from Bayer, Novartis, Pfizer, GlaxoSmithKline, Biotronik, Abbott Vascular, Edwards Lifesciences, and Medtronic (2016-2017).
Wijns reports direct payments for speaking/honoraria/consulting from Biotronik and Microport (2017).
Byrne reports research funding from HeartFlow, Boston Scientific, and Celenova (2016-2017). He reports direct payments for speaking/honoraria/consulting from Boston Scientific, Biotronik, B. Braun, and Micell Technologies (2016-2017).