New Primary Prevention Guidelines Axe Aspirin, Pushing Routine Check-ins, Social Clues Instead
The ACC/AHA released new primary prevention guidelines this week, focusing on lifestyle, diet, and socioeconomic factors to lower the risk of CVD.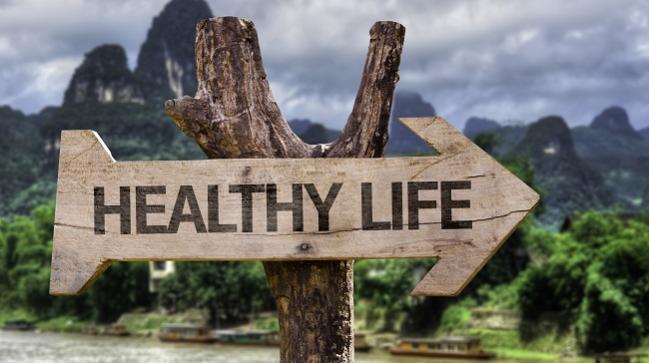 NEW ORLEANS, LA—In a city renowned for late-night revelry, rich Cajun cuisine, and sugary Bourbon Street cocktails, the American College of Cardiology and American Heart Association (ACC/AHA) are reminding individuals that a healthy lifestyle is the most important way to prevent the onset of atherosclerotic cardiovascular disease, heart failure, and atrial fibrillation throughout the entire lifespan.  
That reminder comes in the form of new primary prevention guidelines—a comprehensive 103-page resource for clinical and public health practices—released today at the ACC 2019 Scientific Session.
Richard Kovacs, MD (Indiana University School of Medicine, Indianapolis), vice president of the ACC, said the latest guidelines are critically important because atherosclerotic CVD remains the leading cause of morbidity and mortality worldwide. The new document, which was published concurrently in the Journal of the American College of Cardiology, dovetails closely with other clinical guidelines, including the most recent cholesterol and hypertension guidelines.
"I'm in charge of sports metaphors for the college, and since it's spring training, this one covers all the bases," Kovacs joked during a press conference highlighting the new recommendations.
With aspirin, there's no free lunch. There's always bleeding. Amit Khera
For John Warner, MD (UT Southwestern Medical Center, Dallas, TX), immediate past-president of the AHA, the new guidelines come at a time of great concern for the cardiology community. Earlier this year, the AHA published a statistical update showing that nearly half of US adults have some form of cardiovascular disease. However, "with lifestyle choices and modifications, nearly 80% of all cardiovascular disease can be prevented," said Warner. "These 2019 prevention guidelines look at the whole person, and how individuals working hand-in-hand with their physicians can manage their vulnerabilities."
Steven Nissen, MD (Cleveland Clinic, OH), who was not involved in the new report, praised this emphasis on shared decision-making. "It's what good doctors do," he said to TCTMD. "If you're my patient, and I say you have high LDL cholesterol and here are your options, I recommend a statin. But let's talk about your views on it. You reach an understanding. If you do that in shared way, people are more compliant than if you simply say, 'Here, take this.'"
Social Determinants of Health    
Donna Arnett, PhD (University of Kentucky, Lexington), a co-chair of the writing committee, called the new primary prevention guidelines a "one-stop shop" for clinical care. The recommendations focus on nine different topic areas, including risk assessment, diet, exercise/physical activity, obesity, type 2 diabetes, cholesterol, blood pressure, smoking cessation, and aspirin use. They emphasize a "team-based care approach" as the most effective strategy for controlling CVD risk factors.  
Equally important, Arnett said, they recommend a discussion about the social determinants of health that affect an individual's ability to make treatment decisions. The neighborhood environment and access to exercise facilities play a factor in CVD prevention, she said.
"Social determinants of health, and how we're making that front and center, is the most impactful [aspect of the new guidelines]," said Arnett. "So many patients, we don't even ask them if they can make it to the pharmacy to pick up their prescription [or] have access to healthy foods. To make aggressive recommendations in the absence of that knowledge, it's very hard for our patients to adopt healthy lifestyles often because they're socially disadvantaged."
Adults should also be routinely assessed for "psychosocial stressors" and provided appropriate counseling, she said.
To the media, Warner noted that only 10-20% of health is determined by healthcare and that roughly 70-80% is the result of these social determinants. "Underserved and low-income populations have a higher risk of developing heart disease, and life expectancy can vary by more than 20 years among people living 5 miles apart," he said.
Risk and Risk-Enhancing Factors
For adults aged 40 to 75 years, it is recommended that physicians "routinely" assess traditional cardiovascular risk factors and calculate the 10-year risk of atherosclerotic CVD using the pooled cohort equations (class I recommendation). For those aged 20 to 39 years, it is reasonable to assess cardiovascular risk factors every 4 to 6 years (class IIa recommendation).
For those at borderline or intermediate risk for CVD, physicians can utilize "risk-enhancing" factors to help decisions about preventive interventions. These risk-enhancing factors include a family history of CVD, metabolic syndrome, chronic kidney disease, and additional lipids/biomarkers, such as C-reactive protein, lipoprotein(a), or apolipoprotein B, among others.  
The prevention guidelines also tread familiar ground, with experts recommending that people eat more vegetables, fruits, legumes, nuts, whole grains, and fish, and advising against too much salt, fried foods, processed meats, and sugar-sweetened beverages. Trans fats are to be avoided. They recommend at least 150 minutes of moderate-intensity exercise (brisk walking, swimming, dancing, or cycling), or 75 minutes of vigorous-intensity physical activity, and that some exercise—even small 10-minute bursts—can add up to meaningful change. Aiming for a healthy weight, and losing weight if overweight or obese, is also suggested, as is avoiding tobacco, including vaping.
I'm in charge of sports metaphors for the college, and since it's spring training, this one covers all the bases. Richard Kovacs
Speaking with the media, Arnett said that when talking about diet, physicians need to address a patient's perception of their body size because "cultural influence directly determines whether people consider themselves obese or lean." She also noted that less than half of Americans currently meet the recommendations for physical activity. "The consequences of this are pretty dire," she said. "About 9.6% of health expenditures, or $105 billion per year, can be directly traced back in the United States to the lack of physical activity."
In positive news, speaking to individuals about physical activity is a powerful tool, said Arnett. Research has shown that in counseling 12 patients, one person will become physically active.
Aspirin No Longer Recommended
When it comes to aspirin, the recommendations have been significantly revised in light of recent clinical trials.
Specifically, aspirin use in older individuals (> 70 years) and those with an increased risk of bleeding is not recommended (class III recommendation). For middle-aged adults, those 40 to 70 years old, aspirin might be considered for primary prevention if they are at higher risk for CVD but do not have an excessive risk of bleeding (class IIb recommendation). On the whole, though, aspirin should be used infrequently for primary prevention, say the experts.
"So many people take aspirin currently and there are a lot of misconceptions," said Amit Khera, MD (UT Southwestern Medical Center), who co-chaired the writing committee along with Arnett. The new clinical trials—ASPREE, ARRIVE, and ASCEND—have shown that the balance of benefit versus risk has tipped toward risk and the role of aspirin in primary prevention should diminish, he added. "With aspirin, there's no free lunch," said Khera. "There's always bleeding."  
Nissen agreed with decision to not recommend aspirin broadly for the prevention of CVD, noting that as far back as 2003, a US Food and Drug Administration advisory committee rejected an expanded indication for aspirin in the primary prevention setting. "My own view is that if the 10-year risk of CVD is 20% or greater, then think about aspirin," said Nissen. "For the typical worried well, it's not a good idea."   
Regarding statin therapy and treatment of cholesterol, the new primary prevention recommendations adhere to the 2018 cholesterol guidelines, which were reported by TCTMD. For adults with elevated blood pressure or hypertension, the latest primary prevention guidelines also cede ground to the hypertension experts and adhere to 2017 guidelines. For those with high blood pressure, they recommend nonpharmacological interventions to start, but if drug therapy is required, a target of < 130/80 mmHg is recommended.
In patients with diabetes, dietary modification, weight loss, and increases in physical activity, including aerobic and resistance exercise, is recommended. Metformin is a reasonable first-line therapy, along with lifestyle modifications, to improve glycemic control and reduce CVD risk (class IIa recommendation). If additional glucose-lowering therapy is needed, a sodium-glucose cotransporter 2 (SGLT-2) inhibitor or a glucagon-like peptide-1 (GLP-1) receptor agonist is reasonable (class IIb recommendation).
Nissen said there is little to be disputed in the new guidelines, noting that lifestyle and diet are the cornerstones to staying free of cardiovascular disease. The dietary advice is rightly cautious, with the experts recommending the Mediterranean or a plant-based diet. Nissen pointed out that primary prevention guidelines acknowledge that the pooled cohort equations for the assessment of cardiovascular risk overestimate or underestimate risk in select patients, something that he and others have stated in the past.      

Michael O'Riordan is the Associate Managing Editor for TCTMD and a Senior Journalist. He completed his undergraduate degrees at Queen's…
Read Full Bio
Disclosures
Arnett, Khera, Kovacs, Warner, and Nissen report no relevant conflicts of interest.