PAD Care on the Backdrop of Cancer Requires Creativity, Persistence
Less is known about risks and benefits of PAD therapies than in the CAD setting. Dedicated imaging programs may be the answer.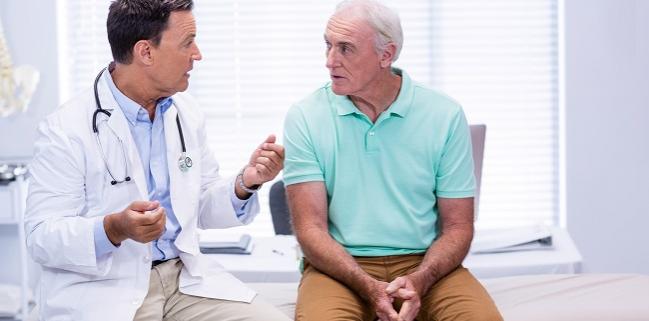 HOLLYWOOD, FL—The woeful lack of information on the safety and efficacy of peripheral vascular interventions in patients with cancer, as well as the complex interplay between the two diseases, underscores the need for dedicated care, one expert argued here at the 2020 International Symposium on Endovascular Therapy (ISET).
To meet this need, Yolanda C. Bryce, MD (Memorial Sloan Kettering Cancer Center, New York, NY), spearheaded a unique noninvasive vascular imaging center at her hospital.
"Treating arterial disease in a cancer patient is very suboptimally studied," Bryce told TCTMD after her talk. Patients with cancer, especially those in the middle of being treated for their malignancy, were excluded from PAD trials.
"Nobody knows if it's really safe to treat them when they're in active treatment," emphasized Bryce. "Nobody knows if treating them, even if you're doing it before or after they start their cancer treatment, helps them long term [when it comes to] prognosis, function, performance status, [or] quality of life."
Cardio-oncology as a subspecialty is gaining momentum, spanning the treatment of  cardiovascular conditions alongside an active or prior cancer diagnosis, as well as certain cardiac complications that develop as a result of cancer therapies. As described in a 2016 multisociety consensus document, peripheral artery disease falls under the cardio-oncology umbrella, but it has received much less recognition than heart disease.
One reason for this gap is that anticancer agents are known to decrease heart function, which has a more obvious impact, Bryce noted. And while randomized clinical trial data are also lacking in the coronary realm, the American College of Cardiology now has a journal dedicated to cardio-oncology.
Speaking at ISET, Bryce explained that the program was developed to diagnose, treat, and follow patients with comorbid cancer and PAD.
William A. Gray, MD (Main Line Health/Lankenau Heart Institute, Wynnewood, PA), who co-chaired the morning's session on the business of healthcare, said Bryce was invited to talk because of her creative approach. "It's a tremendous example of clinical entrepreneurism when you actually think about this [concept] and dissect it. . . . It's someone thinking differently, looking at something that they have expertise in, in a foreign environment basically," he said. "It's looking at the whole environment differently from the patient's perspective."
The justification for this for us is that, number one, these patients have a lot of complex care. Yolanda C. Bryce
Bryce explained to ISET attendees why starting a vascular program at a cancer center makes sense.
Firstly, PAD in and of itself carries an extremely poor prognosis, she pointed out. Patients with the disease are four times more likely to die within 10 years than those without it, carrying an annual mortality rate of 4% to 6%, she said. By 15 years, only 22% of PAD patients are likely to still be alive.
But not all deaths among PAD patients are due to vascular causes. Cancer, in fact, represents a large slice of the mortality. Taking another view, "patients with vascular disease [have] a 19% higher risk of developing cancer than the general population," Bryce noted. Among cancer patients, intermittent claudication has been found to worsen their odds of survival.
This interplay may be because PAD and cancer share many of the same risk factors, like smoking and diabetes. There are also hints of shared genetic roots, Bryce said.
Neither the prevalence nor prognosis of cancer occurring alongside PAD are well studied. An important question that remains unanswered, she said, is: "Does treating symptomatic PAD in a cancer patient improve their overall quality of life and survival?"
It's a tremendous example of clinical entrepreneurism when you actually think about this [concept] and dissect it. William A. Gray
Starting their vascular program has been far from easy, as Bryce made clear. So why put in the effort?
"The justification for this for us is that, number one, these patients have a lot of complex care" that includes anticoagulation management, PAD medications that may interfere with cancer treatment, and possibly interventions that interrupt or work against cancer care, she explained. Also, the unique focus enables research on this understudied topic.
It's a team effort, she noted. Not only are there physicians who specialize in the treatment of arterial and/or venous disease, but there are two registered vascular technologists, one physician certified in vascular interpretation, and eight vascular lab readers.
"Getting referrals has obviously been a tough, tough part, because first I have to sell the idea of why we are doing this vascular attention in this population," Bryce observed. The solution has been meeting and partnering with people across the institution, including geriatricians, general internists, cardiologists, nephrologists, hematologists, personnel from Memorial Sloan Kettering's survivorship and follow-up program, as well as researchers involved in vascular projects. "Honestly," she added, it came down to "a lot of prayer. It's very challenging, [with] a lot of lectures, grand rounds, and so forth."
To TCTMD, Bryce said that she has found peripheral interventions to be "largely safe" in cancer patients. An exception are those on anti-vascular endothelial growth factor therapy, known as anti-VEGF, or other agents that affect the arteries. "In these situations, intervention is probably not good," she said.
Bryce also takes extra care when obtaining access and tends to use a tissue adhesive when closing access, in order to reduce the risk of infection.

Sources
Bryce YC. Vascular practice in an oncologic setting. Presented at: ISET 2020. January 22, 2020. Hollywood, FL.
Disclosures
Bryce reports no relevant conflicts of interest.