PAD Patients Undertreated With Statins Despite Elevated CV Risk
The study found that the risk of ASCVD events increased in proportion to the number of vascular conditions patients had.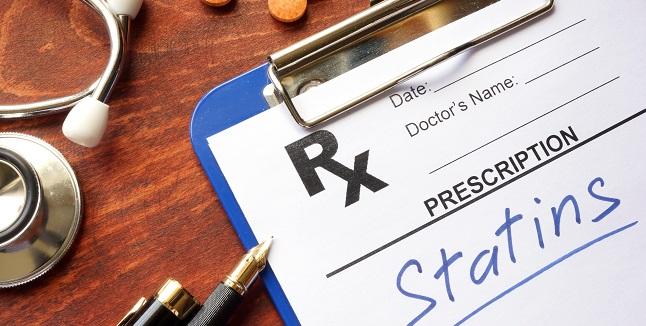 Compared with patients who have coronary or cerebrovascular atherosclerosis, those with PAD are less likely to be given statins despite having a similar risk of cardiovascular events, a large retrospective analysis concludes. The study of 943,232 patients also found that the more vascular conditions a patient has, the higher their risk for events.
To TCTMD, lead investigator Lisandro D. Colantonio, MD, PhD (University of Alabama at Birmingham), said the main message for physicians is to be more proactive both in addressing the cardiovascular risk of PAD patients and in looking for PAD in patients with a history of MI or cerebral vascular disease.
"Sometimes the symptoms that patients with peripheral artery disease have are not really very easy to see, or physicians basically don't ask because they are focused on a myocardial infarction and forget about searching what is going on in the arteries of the leg," Colantonio noted. Other times, patients with leg symptoms may limit their activities or don't think the issues are serious enough to report to their cardiologist, he added.
In an editorial, Marc P. Bonaca, MD, and Connie N. Hess, MD (both University of Colorado School of Medicine, Aurora), say the findings are a "call to action to improve the provision of care in patients with atherosclerotic vascular disease overall and to better understand drivers behind disparities in treatment of these populations. The inclusion of limb outcomes is a strength of this analysis that further underscores the importance of improving care in PAD patients."
The study was published July 13, 2020, in the Journal of the American College of Cardiology.
Suboptimal Statins and Polyvascular Risk
Colantonio and colleagues found that 51.7% of patients with CAD were on a statin versus 43% of patients with CVD, and just 33.9% of those with PAD. Even among those with polyvascular disease who had all three conditions, the rate of statin use was suboptimal at 57%. Rates of high-intensity statin use also were significantly lower in the PAD population compared with the CAD population (HR 0.64; 95% CI 0.60-0.67).
In patients with one vascular condition, the cumulative incidence and the age-standardized rate of ASCVD events were highest in those with CAD alone. However, patients with PAD alone or cerebrovascular disease alone had higher risks for all-cause mortality per 1,000 patient-years. In patients with two vascular conditions, the cumulative incidence and the age-standardized rate of ASCVD events was highest, at 72.8, in those with combined PAD and CAD, as compared to 63.9 for those with PAD and cerebrovascular disease and 67.9 for those with CAD and cerebrovascular disease.
To TCTMD, Colantonio said the increase in mortality for PAD and cerebrovascular disease compared with CAD deserves further research "and could help us to understand what other therapies these patients need." The researchers maintain that PAD remains a neglected condition in the contemporary era and not giving statins, or high-intensity statins where indicated, is a missed opportunity to reduce ASCVD burden in this patient group.
Going Beyond RCTs to 'Move the Needle'
"The underutilization of therapies demonstrated in the current paper stands in stark contrast with the overwhelming weight of high-quality randomized clinical trials demonstrating robust benefit of these therapies, highlighting a troubling gap between data generation and translation," Bonaca and Hess write. As for what may be contributing to the problem, they cite provider inertia, cost, education, and an increasing number of effective secondary prevention therapies.
They assert that "implementation science" in real-world practice may help move the needle and "should be encouraged and supported with equal enthusiasm as the randomized trials demonstrating efficacy of specific therapies."
An ongoing example of this type of investigation is the OPTIMIZE PAD-1 trial, in which patients not at goal LDL levels are randomized to a vascular team approach or usual care. The vascular team approach includes pharmacy and healthcare provider assistance with medication adherence.
"If successful, this infrastructure could be expanded to other therapies, such as glucose management for comorbid diabetes, as well as antithrombotic therapy," Bonaca and Hess write. "Importantly, the intervention can be rapidly modified within the existing infrastructure to continue to learn how to improve care in this population, enabling rapid, adaptable, and pragmatic discovery."
Data from the PAD subgroup of the FOURIER trial offer another potentially promising option. Noting reductions in the composite of CV death, MI, and stroke, Colantonio and colleagues say PAD patients with multiple high-risk comorbidities including older age, heterozygous familial hypercholesterolemia, diabetes, and hypertension, among others, may benefit from ezetimibe and PCSK9 inhibition if they cannot tolerate statin therapy or have persistently elevated LDL despite maximally tolerated therapy.

Disclosures
The study was supported through a research grant from Amgen.
Colantonio reports no relevant conflicts of interest.
Bonaca has received research grants to CPC Clinical Research from Amgen, AstraZeneca, Bayer, Janssen, Novo-Nordisk, Regeneron, and Sanofi.