Poor Diet Responsible for 11 Million Deaths Annually, With CVD a Leading Cause
A suboptimal diet is a bigger risk factor than BP and smoking, and efforts are needed to increase consumption of healthy foods, say experts.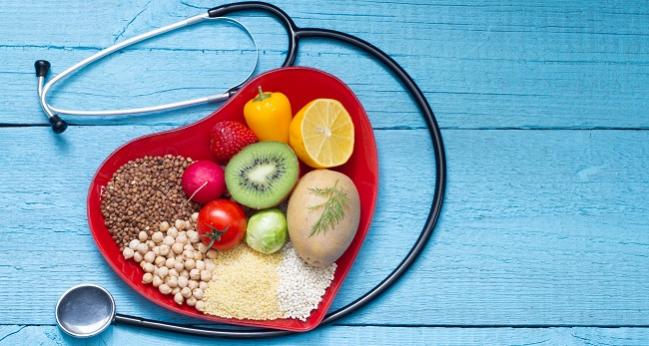 A suboptimal diet, one that doesn't have enough whole grains, fruits, and vegetables and contains too much meat, salt, and sugar-sweetened drinks, is associated with roughly one in five deaths every year, according to the results of a new study.
Most importantly, poor diet is a bigger threat than any other risk factor, say researchers. 
As part of the Global Burden of Diseases, Injuries, and Risk Factors Study (GBD), "we had the opportunity to compare deaths related to diet with other risk factors, including high systolic blood pressure, diabetes, high fasting blood glucose, tobacco use, alcohol, and pollution, and we found that across all the risk factors, diet causes the largest number of deaths globally and in many countries of the world," said lead investigator Ashkan Afshin, MD (University of Washington, Seattle).
One of the key messages from the new study, published online April 3, 2019, in the Lancet, is that diet is an "equal opportunity killer, affecting people independent of age, sex, and socioeconomic status of the place of residence," Afshin told TCTMD. "There is no country that consistently performs well in all aspects of diet."
Dietary Intake of 15 Foods and Nutrients
For their study, the GBD investigators collected dietary data from multiple sources in 195 countries and characterized the population intake of 15 foods and nutrients. These data were then used to estimate the effect of each individual dietary factor on noncommunicable diseases and to quantify the overall effect of a poor diet on mortality risk.        
The 15 foods and nutrients included fruits, vegetables, legumes, whole grains, nuts/seeds, milk, red meat, processed meat, sugar-sweetened beverages, fiber, calcium, omega-3 fatty acids, polyunsaturated fatty acids, trans fatty acids, and sodium. These foods and nutrients were selected based on previous epidemiological evidence supporting a causal relationship between risk factor exposure (high or low consumption depending on the food/nutrient) and disease endpoints. The optimal intake was defined as that which minimizes the risk from all causes of death.
In 2017, poor diet accounted for roughly 11 million deaths and 255 million disability-adjusted life-years (DALYs), with cardiovascular disease the leading cause of death and DALYs followed by cancer and type 2 diabetes. Across regions, the highest age-standardized diet-related deaths and DALYs were observed in Oceania, with the lowest rate of diet-related mortality observed in Asia-Pacific. The lowest DALYs associated with poor diet were seen in Australasia.
With respect to countries, Uzbekistan had the highest rate of diet-related deaths (892 per 100,000 people), a rate that was 10 times higher than Israel, which had the lowest (89 per 100,000 people). Following Israel were the countries of France, Spain, Japan, and Andorra with the lowest rates of diet-related mortality. Canada was 22nd on the list with 127.2 deaths per 100,000 people and was followed closely by the United Kingdom. The United States was 43rd with 171 diet-related deaths per 100,000, which was lower than Barbados but higher than Nigeria and Rwanda.  
Dietary habits in every corner of the world were extremely poor, with the biggest gaps between current and optimal intake seen for nuts/seeds, milk, and whole grains. The consumption of sugar-sweetened beverages, red meat, processed meat, and sodium also exceeded optimal levels. For example, individuals worldwide ate just 23% of the recommend amount of whole grains but consumed nearly twice the amount of processed meat and sodium. Additionally, individuals worldwide ate just 12% of the daily recommended amount of nuts and seeds but drank 10 times the recommended amount of sugar-sweetened beverages.
Pushing Healthy Foods Rather Than Restriction
To TCTMD, Afshin said a low intake of healthy food and nutrients, in general, was a bigger risk factor than a high intake of unhealthy foods and nutrients, the exception being sodium, which was associated with one of the highest numbers of deaths per 100,000. Regionally, high sodium intake—more than 3 g per day as assessed by 24-h urinary sodium measurements—was the leading dietary risk factor in China, Japan, and Thailand. Elsewhere, not enough grains was the biggest dietary risk factor in the United States, India, Brazil, Pakistan, Nigeria, Russia, Egypt, Germany, Iran, and Turkey. Overall, more than half of diet-related deaths were attributable to high sodium intake, low intake of whole grains, and low intake of fruit.
The highest rate of death attributable to processed meats was observed in the US.
Based on the new research, Afshin said there are different messages for different stakeholders. From a policy perspective, it might be time to emphasize increased consumption of certain foods, as opposed to simply cutting out fat and sugar.
"It's important to focus on healthy dietary factors that aren't being consumed enough," he said. "Whole grains and nuts, for example, are relatively neglected. The intake in many countries is close to zero. It means some type of transformation is needed to increase availability, affordability, and accessibility of these types of food items."
For physicians, there needs to be more of a focus on diet as a risk factor.
"Historically the focus of physicians for prevention of disease has been established risk factors, such as tobacco use, obesity, and high blood pressure," said Afshin. "These factors are routinely assessed in the clinical visit. Now we see that diet is actually more important at the population level but very, very few physicians ask about it. Perhaps it's time for physicians to start thinking about how they can include dietary assessments as part of the visit."
In an editorial, Nita Forouhi, MD, PhD, and Nigel Unwin, MD, PhD (University of Cambridge, England), agree that the emphasis needs to shift away from dietary restriction to the promotion of healthy food components and move away from nutrient-based to food-based dietary recommendations. The findings also reinforce optimizing diets for sustainable food systems, which is largely a plant-based diet. They acknowledge, however, that there are financial considerations in such a shift, with fruits and vegetables disproportionately prohibitive for low- and low-to-middle income countries.

Michael O'Riordan is the Associate Managing Editor for TCTMD and a Senior Journalist. He completed his undergraduate degrees at Queen's…
Read Full Bio
Disclosures
Afshin, Forouhi, and Unwin report no relevant conflicts of interest.