Premature CV Death Is Not Declining Fast Enough: National Data
In the county-by-county analysis, out-of-hospital deaths were on the upswing, with some states in worse shape than others.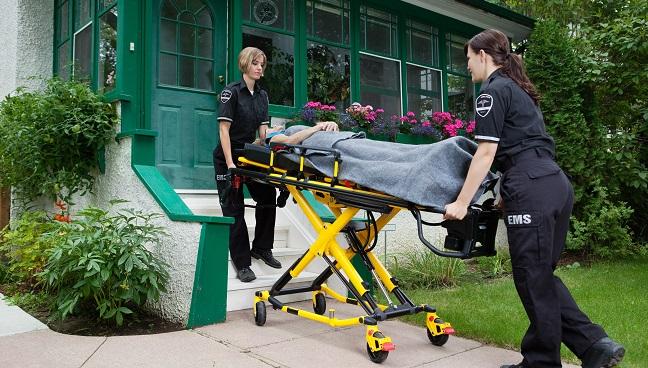 Public health goals to reduce the incidence of premature cardiac death (PCD) are in danger of not being reached, according to troubling new US mortality data. Regional disparities are widening across the country and declines in rates of PCD have slowed in recent years, researchers say, particularly among middle-aged individuals.
"The slower declines in out-of-hospital rates is alarming and warrants more precision targeting and sustained efforts to ensure progress . . . against PCD," write Yinzi Jin, PhD (Peking University School of Public Health, Beijing, China), and colleagues. Their study, published online July 29, 2020, ahead of print in the Journal of the American Heart Association, defined PCD as any unexpected death attributable to cardiac disease that occurred in people between the ages of 35 and 74 years.
Of the nearly 1.6 million PCDs that occurred in the United States between 1999 and 2017, approximately 61% took place somewhere other than in a hospital. Despite a decline over the same time in the overall rate of PCD, the proportion of these out-of-hospital deaths increased slightly. While emergency department settings saw a decline in PCD from 26.7% to 22.5%, deaths occurring at home increased from 23.1% to 32.2%.
Regardless of where the PCD occurred, individuals ages 35 to 44 had smaller decreases than those ages 65 to 74, and the researchers call for a program to identify young people at risk: "Unlike other countries, including Japan, Italy, and Israel, there is no national program in the United States for early screening of potential underlying diseases that may cause [sudden cardiac death] in the young, largely because of a lack of agreement on the screening methods that could provide optimal predictive values and effectiveness."
Demographics and Socioeconomics
Jin et al also report that men were twice as likely as women to die of PCD, while African-American men and women had the highest PCD rates overall, both in and out of hospital settings. By age, ischemic heart disease was more common in older patients and cardiomyopathy in younger patients.
By state, Arkansas led the country with the highest PCD rate at 113.9 deaths per 100,000 people, and Minnesota ranked lowest at 22.6 deaths per 100,000. While the PCD rates in individual states declined between 1999 and 2017, the relative changes from 2010 to 2017 were much smaller than those seen between 1999 and 2010 for most regions.
"Notably, 19 states had increasing rates of out-of-hospital cardiac death from 2010 to 2017, while having previously had decreasing rates from 1999 to 2010," Jin and colleagues write. "In addition, nine states had similarly worsening trends for in-hospital cardiac death."
According to the investigators, it is important to identify factors that could explain regional disparities and focus on how to address them with targeted, evidence-based public health interventions and policies, especially for the neediest areas and population groups in the United States.
They also say there is "a need to implement comprehensive strategies at the system level for managing out-of-hospital PCD," given the fact that an estimated 60% of sudden cardiac deaths in the United States are treated by emergency medical personnel.
Could the Pandemic Make Things Worse?
In an email, senior study author Zhi-Jie Zheng , MD, PhD (Peking University School of Public Health, Beijing, China), noted to TCTMD that cardiologists should pay special attention to younger patients with risk factors for PCD, and that public health interventions should extend school settings to raise early awareness of signs, symptoms, and the importance of making timely healthcare contact to reduce the risk of death.
But the current pandemic raises its own issues that could further complicate efforts to decrease rates of PCD, Zheng acknowledged. As TCTMD has reported, Italy's Lombardy region saw a 58% increase in out-of-hospital cardiac arrests in the first 40 days of the COVID-19 pandemic, as compared with the same period in 2019. Similarly, other areas of the world, including Paris and New York City, reported similar spikes in out-of-hospital cardiac arrests during peak periods of viral infections. Although the reason for these spikes is difficult to disentangle from COVID-19, at least some of it is believed to be related to delays in presenting to hospitals or contacting emergency services out of fear of contracting the virus.
To TCTMD, Zheng added that there are also reports of patients delaying their prescription refills and follow-up visits.
"Another concern is at-risk individuals with no health insurance coverage. They could be the most impacted," he said. "Policies should be developed to encourage use of innovative technologies such as telehealth or [mobile health] technologies to help connect patients with their healthcare providers."

Disclosures
The authors report no relevant conflicts of interest.