Pricey, Unproven 'Executive' CVD Screening the Norm at Top US Hospitals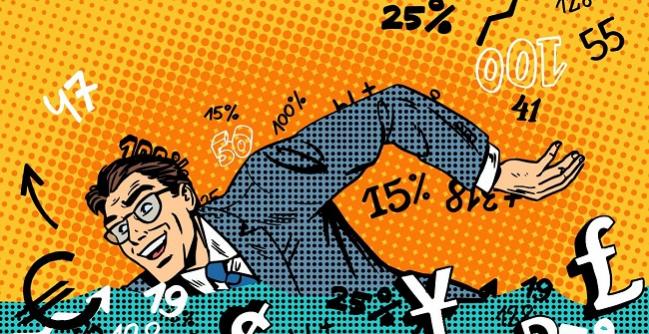 The vast majority of top academic medical centers offer a range of cardiovascular screening programs for the well-heeled company executive looking for a clean bill of cardiac health, a new analysis shows.
These blanket cardiovascular checkups, which can include an abdominal aortic ultrasound, cardiac stress testing, and coronary artery calcium (CAC) scoring, among other tests, are not recommended by various professional societies, such as the American College of Cardiology/American Heart Association (ACC/AHA) or the United States Preventive Services Task Force (USPSTF).
Moreover, the "indiscriminate" use of cardiovascular testing at these top medical centers sends the wrong message to trainees and may create a "cascade effect" that results in other ill-advised testing, according to researchers Alan Ge, MA (St. Louis University School of Medicine, MO), and David Brown, MD (Washington University School of Medicine, St. Louis).
If you're rich you get different care than if you're not. David Brown
"Almost all of these hospitals are teaching hospitals, so it teaches a very bad message," Brown told TCTMD. "If you're rich you get different care than if you're not. If you're rich you can get care for which there is no evidence to support it. There's an educational aspect that's harmful, but then there's the downstream effect for things that are found, which either may worry patients and cause psychological stress, or things that are found and require further testing, which may lead to potential complications and, in theory, even death."
Without any obvious benefit to such extensive testing, "it's hard to make the argument that there's a risk-benefit trade-off that's favorable for anyone," said Brown.
ACC President Richard Kovacs, MD (Indiana University School of Medicine, Indianapolis), called the executive physical a "niche" screening program, one that has little overhead but high profit margins. The professional societies base their recommendations for the general population on scientific evidence, which is one of the reasons why they don't weigh in on testing in this highly selected executive group. If the hospitals selling and conducting the screening packages want to show their value, it's on them to generate the data, he said.
"Our science is based on the care of all patients," Kovacs told TCTMD.
Premier and Gold Packages
For their study published January 13, 2020, in JAMA Internal Medicine, Ge and Brown attempted to contact 25 of the top cardiology and heart surgery hospitals ranked by the US News & World Report. Of those, 21 centers responded to their inquiries and 18 reported offering an executive health screening program. Overall, 71% of the executive programs included a full lipid panel, 68% offered cardiac stress testing, and 43% included cardiac CT scanning, either to assess CAC or to visualize the coronary arteries. Cardiovascular counseling was included in two programs and an exercise consultation was included at one center (Scripps La Jolla Hospitals).  
In total, there were 12 cardiovascular screening tests (plus a resting ECG) available through 28 different screening programs, with some institutions offering both streamlined and more comprehensive "premier" or "gold" packages.
For example, the $3,195 charge from Northwestern Memorial Hospital included just cardiovascular counseling and a resting ECG. Similarly, the $2,500 fee from the Brigham and Women's Hospital executive program included a resting ECG and lipid panel. In contrast, the full-day executive health program at Atlantic Health Morristown Medical Center included, for a fee of $11,000, abdominal aortic ultrasound, CAC score, cardiac stress testing, cardiovascular counseling, carotid artery ultrasound, CT scan, resting ECG, and C-reactive protein (CRP), homocysteine, and lipoprotein(a) measurements in addition to the lipid panel. Cedars-Sinai Medical Center in Los Angeles and Mount Sinai Hospital in New York also offered comprehensive screening programs. 
The premier package on sale at the Cleveland Clinic, available at a cost ranging from $5,000 to $25,000 depending on the tests, offered CAC testing, cardiac stress testing, resting ECG, and vascular screening. The Mayo Clinic executive program costs anywhere from $5,000 to $11,000 and includes similar testing. The Vanderbilt University Medical Center package costs $3,500 but only provides cardiac stress testing, while the comprehensive package at Houston Methodist Hospital costs $995 and includes an exercise ECG, resting ECG, and vascular screening.
"Places like the Mayo and Cleveland Clinics are trying to play upon their reputation and hope that people will assume that, because of their reputation, this is an evidence-based practice, which of course it's not," said Brown. He pointed out they only focused on cardiovascular screening available to executives, but that other programs exist, such as those for cancer detection. "It's extensive and very expensive, and there's no evidence to back up any of it, at least in terms of the cardiovascular sphere," he stressed.
Despite the high standing of the hospitals, the tests offered to executives are either not recommended for asymptomatic adults or are recommended only in selected populations.
CAC scoring and cardiac stress testing, for example, are reasonable or may be considered for risk assessment in intermediate-risk patients without symptoms, according to the ACC/AHA. The USPSTF, on the other hand, does not endorse either test. Both the ACC/AHA and USPSTF advise screening with an abdominal aortic ultrasound only in men aged 65-75 years with a history of smoking and, both are against carotid artery ultrasonography. The most common test, the lipid panel, is recommended in adults with two or more risk factors, according to the ACC/AHA, while neither the ACC/AHA nor USPSTF recommend measuring CRP or lipoprotein(a) levels. The American College of Preventive Medicine has also come out against many of the tests offered to asymptomatic adults.
Cashing in on Reputation
To TCTMD, Brown called the executive programs "unethical" and said he'd like to see them eliminated. For him, "they are yet another example of nonprofit institutions behaving like for-profit entities and selling unnecessary services to the highest bidder." Brown suspects these profitable executive programs exist for the intention of introducing extremely wealthy patrons to the hospital and potentially catching some life-threatening condition, which would then lead to a sizeable donation.
For Kovacs, the cost of the executive packages is staggering. "This is where we cross into the business of medicine," he said. "These are healthcare companies. I mean, they're hospitals, but they're really looking at providing a service with a very high margin for a select population. For them, I guess, it's good business."
In terms of the broader issue, Kovacs said the idea of a two-tiered healthcare system for wealthy individuals is cause for concern. Like Brown, Kovacs said the pricey executive packages raise questions of equity, noting that the ACC has always supported equitable care regardless of a patient's bank balance. When teaching, Kovacs said he stresses that "patients are patients and we give each of them the best advice based on the best science."
Sometimes it's harder to have the conversation than to just do the test. Richard Kovacs
If a wealthy 55-year-old executive came to him seeking a full screening package, Kovacs said the first task is to calculate his/her 10-year risk of cardiovascular disease. This would involve taking their family history, blood pressure measurements, and a lipid panel test. An assessment of coronary calcification, which is considered a "risk enhancer" in the ACC/AHA guidelines, might be an option in an intermediate-risk patient. Carotid and abdominal aortic ultrasounds wouldn't be necessary. He added that the discussion about why a test isn't needed can be challenging.  
"It's a difficult conversation because patients want certainty but none of these screening examinations are going to provide certainty for events," he told TCTMD. "Many executives, if you talk to them and you say 'This is what the science shows, and we don't need to take pictures, and we don't need to put an asymptomatic person with low risk on a treadmill,' they will understand that. Sometimes it's harder to have the conversation than to just do the test."
In an accompanying note, JAMA Internal Medicine editors Rita Redberg, MD (University of California, San Francisco), and Mitchell Katz, MD (New York City Health + Hospitals, NY), suspect that the reason companies and executives spend their time and money for these tests is because they believe they will help. "If so, that belief is mistaken and undermines the legitimacy of cardiac executive screening programs," they write. 

Michael O'Riordan is the Associate Managing Editor for TCTMD and a Senior Journalist. He completed his undergraduate degrees at Queen's…
Read Full Bio
Disclosures
Ge, Brown, and Kovacs report relevant conflicts of interest.