Quadruple Therapy Costs Prohibitive for Many HFrEF Patients
Regardless of their Medicare plan, every patient hits catastrophic coverage by year's end at current pricing, new numbers show.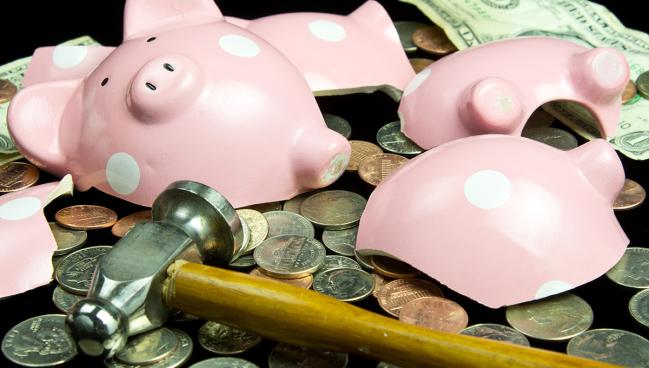 Recommendations that patients who have heart failure with reduced ejection fraction (HFrEF) receive so-called "quadruple" therapy are being hampered by drug pricing that can mean some Medicare patients end up paying more than US $2,000 a year out of their own pockets, a new analysis has found.
Quadruple therapy consists of beta-blockers, mineralocorticoid receptor antagonists (MRAs), sodium glucose cotransporter-2 (SGLT2) inhibitors, and angiotensin receptor-neprilysin inhibitors (ARNIs). New HF guidelines from the American College of Cardiology (ACC), the American Heart Association, and the Heart Failure Society of America released in April stress the four-drug-class approach in HFrEF treatment and recommend initiating them in tandem as swiftly as possible, echoing similar advice from European Society of Cardiology released last year. While the benefits are clear and intended to optimize outcomes and save lives, the cost of full quadruple therapy put it in a category that may be unaffordable for many HFrEF patients, even with Medicare plans providing coverage.
"We know it is a real issue in clinical practice and that was the inspiration for doing this study," lead author Kamil F. Faridi, MD (Yale School of Medicine, New Haven, CT), told TCTMD. Published yesterday in the Journal of the American College of Cardiology, the study assessed all Medicare Advantage and stand-alone Medicare Part D plans and found that 99% required tier ≥ 3 cost-sharing. Tier ≥ 3 drugs are typically brand names like SGLT2 inhibitors with no generic equivalent.
For an entire year of quadruple therapy, the median out-of-pocket price was US $2,217, which included US $976 for the ARNI portion and US $939 for the SGLT2-inhibitor portion.
"For a lot of patients that cost, particularly on an annual basis, will be prohibitive," Faridi said. "Even for those who try to afford them, it may lead to issues with financial toxicity, particularly for patients with lower income and lower financial resources." That could manifest by cutting back on other medications or restricting medical appointments to avoid co-pays, he added.
Commenting for TCTMD, Mitchell Psotka, MD, PhD (Inova Heart and Vascular Institute, Falls Church, VA), said he believes the cost to patients has been largely underappreciated amid discussions of how to use, and when to start, quadruple therapy in HF.
"This is something that does come up in clinic discussion with patients," he stressed. "In general, the patients who are well insured and who have Medicaid are relatively protected from these costs. It's the patients in the middle—patients with Medicare, patients who are relatively underinsured—who end up having to deal with these costs, which we know leads to underutilization of new therapies. This is a relatively undertaught aspect of medical care. It's certainly not typically taught in medical schools or during fellowship or residency programs. That's why I think it's so important [for studies like this] to make it into the medical literature, so people are aware of these issues and how they impact patients."
Pushed to Catastrophic Coverage Status
The analysis included 4,068 Medicare prescription drug plans active in 2020. Of these, 99.1% provided restrictive coverage for ARNI and 98.5% provided restrictive coverage for at least one SGLT2 inhibitor. All plans covered beta-blockers, ACE inhibitors, ARBs, and spironolactone, although some restricted coverage. Approximately 10% of plans offered no coverage for eplerenone, more than one-third did not provide coverage for dapagliflozin (Farxiga; AstraZeneca), and 5% did not provide coverage for empagliflozin (Jardiance; Boehringer Ingelheim/Eli Lilly). About 25% of plans required prior authorization for ARNIs, but not for any other drug class, including SGLT2 inhibitors.
Faridi and colleagues say cost sharing with tier ≥ 3 for ARNIs, SGLT2 inhibitors, and eplerenone was largely responsible for the restrictive coverage for quadruple therapy and also explained the restrictive coverage among some plans for beta-blockers, ACE inhibitors, ARBs, and spironolactone.
For a 30-day prescription of quadruple therapy, the median out-of-pocket price was US $94, of which the ARNI portion accounted for approximately half the cost and the SGLT2 inhibitor accounted for the other half. Additionally, while both empagliflozin and dapagliflozin were about US $47, the out-of-pocket cost to patients was higher for dapagliflozin.
According to the researchers, a typical Medicare beneficiary prescribed quadruple therapy who has a $435 annual deductible would likely meet that deductible in January. They'd then be required to pay out-of-pocket, often reaching their coverage gap by May, due to the combination of quadruple therapy and their other prescriptions. Those patients remain in the coverage gap until their total costs reach $9,719 per year, at which point they are in the catastrophic coverage phase. Quadruple-therapy patients with a typical Medicare plan can easily reach that by September depending on their other comorbidities, but all will reach it by December under current pricing, Faridi said.
It shouldn't be a case where prescribing medications that people need push every single one of them into the catastrophic coverage category. Kamil Faridi
Substituting ACE inhibitors or ARBs for ARNIs or omitting SGLT2 inhibitors was estimated to save patients about US $900 per year in out-of-pocket costs.
"In certain cases, physicians and patients may be left substituting the less-effective therapy because of financial considerations, but ideally, we'd be moving everybody to quadruple therapy," Faridi added. "Yes, there are cheaper options, but those should be a last resort in cases where there's really no way that we can get the quadruple therapy regimen to patients due to two financial barriers that can't be overcome."
Value-Based Pricing and the Middlemen
In an accompanying editorial, Jason H. Wasfy, MD, and Anna C. O'Kelly, MD (both Massachusetts General Hospital, Boston, MA), note that the 2021 ACC expert decision pathway on HFrEF optimization features a section on managing patients' costs and access to HF medications, with guidance on how to write letters certifying patients' income.
"This guidance highlights tedious friction in outpatient care," Wasfy and O'Kelly write. "Clinicians should be improving goal-directed medical therapy, not writing letters testifying to patients' incomes." Consensus on value-based pricing, they add, is badly needed.
"Heart failure really is a microcosm of this issue that is happening to all patients with regard to newly marketed drugs," Psotka observed. He pointed to a recent study that looked at pricing of drugs launched between 2008 and 2021 and found that not only were nearly half of them more than $150,000 a year, but also the costs were steadily increasing by about 11% per year even after adjusting for estimated manufacturer discounts and changes in drug characteristics.
Psotka noted that just this month, the Federal Trade Commission (FTC) announced it is launching an inquiry into the business practices of the six largest pharmacy benefit managers in the United States, with an eye toward curbing their influence. In a press release announcing the inquiry, the FTC said these middlemen "often have enormous influence on which drugs are prescribed to patients, which pharmacies patients can use, and how much patients ultimately pay at the pharmacy counter."                    
With so many clinicians and medical organizations, and even the latest guidelines, all on the same page about the problem of sky-high drug costs, the hope is "that we could in the near future push legislation, ideally at the national level, to bring in healthcare policies that would reduce medication prices, reduce cost sharing, and lead to improved uptake of state-of-the-art therapies for patients, and in the long term lead to improved outcomes," Faridi concluded. "I don't know when that will happen, but I hope it is as soon as possible. It shouldn't be a case where prescribing medications that people need push every single one of them into the catastrophic coverage category."

Disclosures
Faridi, O'Kelly, and Psotka report no relevant conflicts of interest.
Wasfy reports consulting fees from Pfizer.