New HF Guidelines Stress Four-Drug Approach, 'HFmrEF,' Amyloidosis Options, and More
The AHA/ACC/HFSA guidelines are the first full update since 2013, informed by recent groundbreaking clinical trials.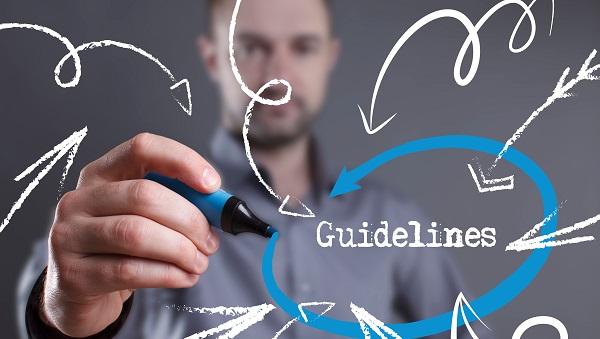 New heart failure guidelines released in the United States today stress a four-drug-class approach in patients with reduced ejection fraction, define a new category of "mildly reduced" heart failure, and celebrate new options for patients who have heart failure with preserved ejection fraction (HFpEF) or amyloidosis, along with a number of other key updates.
The document was simultaneously published in the journals and on the websites of the three societies behind today's update: the American College of Cardiology (ACC), the American Heart Association (AHA), and the Heart Failure Society of America (HFSA). "The 2022 guideline is intended to provide patient-centric recommendations for clinicians to prevent, diagnose, and manage patients with heart failure," the authors state.
The last full set of HF guidelines published by these societies dates back to 2013, with a "focused update" released in 2017. Of note, the European Society of Cardiology (ESC) released its newest heart failure guidelines last fall during the ESC Congress. There are many areas of overlap between the two documents.
But as Biykem Bozkurt, MD, PhD (Baylor College of Medicine, Houston TX), writing committee vice chair for the US guidelines, pointed out to TCTMD, EMPEROR-Preserved came out just 1 hour after the release of the ESC guidelines—long past the cutoff for the writing committee to consider the data. As such, a crucial difference between the European and American recommendations is the newer advice for HFpEF patients.
"For the first time we have a therapy, and consideration of other therapies, that improve outcomes in patients with heart failure with preserved EF," Bozkurt told TCTMD. "And that makes for exciting times for us."
Other major highlights in the 2022 guidelines include the emphasis on four different medication classes in heart failure with reduced EF (HFrEF), to be initiated in tandem as swiftly as possible, she noted. Those are sodium-glucose cotransporter 2 (SGLT2) inhibitors, beta-blockers, mineralocorticoid receptor antagonists (MRAs), and renin-angiotensin-aldosterone system RAAS) inhibition—with an angiotensin receptor-neprilysin inhibitor (ARNI) given preference over an ACE inhibitor or ARB in class II to III heart failure patients. That's in line with recommendations also made by the European guideline committee last year. So, too, is the addition of "mildly reduced" to denote heart failure patients with ejection fractions ranging from 41% to 49%, given the acronym "HFmrEF."
Key Recommendations
The document, in its entirety, is 159 pages, but that speaks to the comprehensiveness of the advice, not its complexity, Bozkurt stressed. Even for primary care physicians or cardiologists not specialized in the management of heart failure, the key messages from the new document are straightforward.
"We have four medications to save lives and improve outcomes more than ever, and that therapy is standard core therapy with four drug classes . . . that can be initiated and optimized as soon as possible: that should be clear," she said. "Every patient with reduced EF should have optimization of these four classes."
The clinicians on the frontier are the ones who have to do the advocacy for their patients. Biykem Bozkurt
Of note, the guidelines do not make recommendations on sequencing the four medication classes, Bozkurt said. "You will not see start this versus that, but we specified that we do have a recommendation for optimization meaning, though we did not specify how to sequence, there is a class 2a recommendation for titration and optimization frequently, as frequently as 1 to 2 weeks, depending on the patient. My response to you on behalf of the writing group is that, rather than sequencing, optimization matters amongst the four classes." Only for the RAAS inhibitors did the writing committee give an ARNI priority over ACE inhibitors and ARB in certain patients.
Bozkurt's personal view—not that of the writing group, she stressed—is that the sequence "by which the medications are to be started needs to be individualized according to patients," taking into account etiology, comorbidities, and patient wishes.
A Heart Failure Top 10
Beyond that fundamental starting point, she said, are a range of other important updates, summarized in a "Top 10 Take-Home Messages," which Bozkurt said she and other writing committee members are "very proud of."
The four medication classes making up class 1a guideline-directed medical therapy for HFrEF take the top spot, with SGLT2 inhibitors making their debut in the ACC/AHA/HFSA guidelines.

SGLT2 inhibitors get a class 2a in the newly dubbed category of HFmrEF, while ARNIs, ACE inhibitors, ARBs, MRAs, and beta-blockers get a class 2b recommendation.

New HFpEF recommendations, including SGLT2 inhibition (class 2a) and MRA and ARNI (both 2b) debut, along with the renewal of prior management recommendations in this group.

A new category of "improved HF" denotes patients who have increased their EF above 40%, singled out because they will benefit from continuing their prescribed therapies.

The addition of "Value Statements" to recommendation classes help to highlight therapies for which high-quality cost-effectiveness studies have been published.

New

screening, genetic sequencing

, and

therapeutic options

for amyloid heart disease incorporate data from the

ATTR-ACT study

that made waves in 2019.

Use of increased filling pressures, identified noninvasively, or through invasive, hemodynamic tests to aid diagnosis of HF when LVEF is > 40%. The CardioMEMs implantable pulmonary artery pressure sensor (Abbott), for example, is given a class 2b recommendation.

Reliance on a HF team is urged to guide decision-making around prolonging life through advanced HF support therapies such as mechanical circulatory support and transplantation, as opposed to palliative care.

New advice and revised terminology are provided around primary prevention of HF (stage A) or pre-HF (stage B).

Updated recommendations are provided for HF patients also facing a range of comorbidities such as iron deficiency, anemia, hypertension, sleep disorders, type 2 diabetes, cancer, coronary artery disease, and atrial fibrillation. For the latter, for example, ablation is considered to be a "reasonable" option in patients with an LVEF

≤

35% (class 2a).
Guidelines in Sync
To TCTMD, Bozkurt stressed that the new HF guidelines are in line with the recent valve disease guidance, including advice for treatment for patients with mitral regurgitation and aortic stenosis. These recommendations take into account trials—and conflicting interpretations—of recent transcatheter-edge-to-edge repair (TEER) and TAVI trials. Patients with secondary mitral regurgitation are to be first treated with guideline-directed medical therapy (GDMT) supervised by an HF specialist before consideration for surgery or TEER, with the latter given a 2a recommendation so long as the patient meets a range of clinical and anatomic criteria.
Bozkurt also highlighted specific recommendations for heart failure and pregnancy, including patient-centric counselling, as well as a class 2b recommendation for anticoagulation with peripartum cardiomyopathy.
New recommendations single out "vulnerable" populations, urging practitioners to look beyond traditional risk factors. "Risk assessment should target both known risks for cardiovascular disease and heart failure as well as social determinants of health as a means towards elimination of disparate heart failure outcomes," she explained. Moreover, "evidence of health disparities should be monitored and addressed at the clinical-practice level, as well as health-system level, so we have recommendations for the health system, as well."
There are messages to both payers and practitioners here, said Bozkurt, acknowledging that the ideal management of heart failure may not be affordable or accessible to many. "The lifesaving therapies and treatments that are reducing morbidity need to be affordable and covered, that is number one. Number two: disparities and health inequities needs to be addressed, and this whole [problem of] nonstandardization, the differences [seen] state to state, needs to be addressed. That requires a high level of legislation and coverage intervention, which needs to be done. But from the clinician side, yes, care coordination unfortunately needs to address all these barriers, lack of coverage as well as advocacy on behalf of our patients, until the infrastructure is fixed. The clinicians on the frontier are the ones who have to do the advocacy for their patients."
Much to Stoke Excitement
Commenting on the new guidelines for TCTMD, Michelle Kittleson, MD, PhD (Cedars-Sinai Medical Center, Los Angeles, CA), zeroed in several factors that she said she's excited about.
These include the creation of the new category of HFmrEF, but also the notion of "improved" EF as a separate entity. "That really emphasizes the point that heart failure exists on a continuum," she said. "It reinforces that physicians can't have this false sense of reassurance that now that the patient has made it through and improved their ejection fraction, they don't need the GDMT anymore." Instead, providers have to pay attention to a patients trajectory, stay aware of fluctuations, and not stop or ease off on guideline-recommended meds.
Rule number one is to do our best, to help every patient feel better and live longer, to optimize quality of life for as long as possible. Michelle Kittleson
The addition of SGLT2 inhibitors also got at thumbs up from Kittleson, as did their incorporation as part of a four-drug class approach. "I was glad the guidelines got behind that," she said.
The options for diagnosing and screening amyloidosis are "very important," she added, pointing out that the prior full iteration of the guidelines in 2013 could offer very little to this important group of patients. "I think that fact that the guidelines devoted an entire section to the diagnosis and treatment of cardiac amyloidosis, . . . as well as a diagnostic and treatment algorithm, is really important.
Lastly, said Kittleson, the addition of value statements for many therapies, when available, plus the emphasis on health disparities and social determinants of health, help to shine a light on the impact that disparities have on vulnerable populations and how those might be mitigated.
Asked if her excitement for all of the new treatments and approaches in the new guidelines is tempered by the stark realities posed by inequitable access to care, Kittleson was blunt.
"Rule number one is to do our best, to help every patient feel better and live longer, to optimize quality of life for as long as possible. That's our mission, our goal. And then we work within the construct of reality, where our best efforts sometimes are not supported by things like financial toxicity," she said. "I think it's very important for the guidelines to always put forth what best medical therapy is, but recognize that the reality for some patients is that that may not be possible. And hopefully this is a signal to the policy makers out there that we recognize that financial toxicity exists for our patients."
A special session on the AHA/ACC/HFSA heart failure guidelines takes place tomorrow, April 2, 2022, at the American College of Cardiology 2022 Scientific Session.

Shelley Wood is Managing Editor of TCTMD and the Editorial Director at CRF. She did her undergraduate degree at McGill…
Read Full Bio
Disclosures
Heidenreich reports having no relevant conflicts of interest.
Bozkurt reports consulting for Abbott, Amgen, Baxter, Bristol-Myers Squibb, E.R. Squibb & Sons, LLC, Relypsa, Sanofi-Aventis, scPharmaceuticals, Vifor, and institutional, organization, or other financial benefit from Amgen, Relypsa, Respicardia, and Sanofi-Aventis.Bozkurt reports consulting for Abbott, Amgen, Baxter, Bristol-Myers Squibb, E.R. Squibb & Sons, LLC, Relypsa, Sanofi-Aventis, scPharmaceuticals, Vifor, and institutional, organization, or other financial benefit from Amgen, Relypsa, Respicardia, and Sanofi-Aventis.
Kittleson reports having no relevant conflicts of interest.