Sequencing HF Meds? Most Doctors Stick to Old Habits, Survey Says
The vast majority of respondents, however, also think it's feasible to start all four foundational therapies together early on.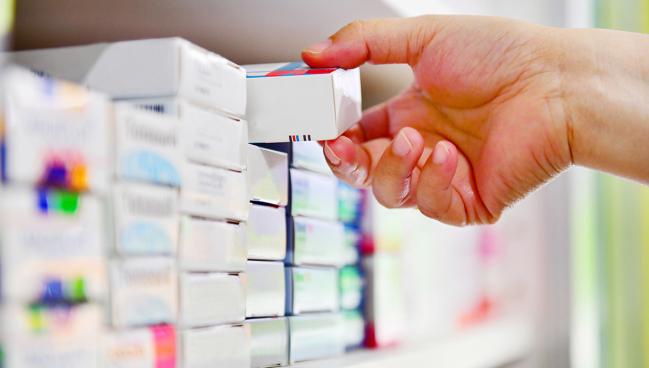 When cardiologists get patients started on guideline-directed medical therapies (GDMT) for heart failure with reduced ejection fraction (HFrEF), they tend to adhere to a sequence based on historical use of the drugs, according to an international survey conducted a year after European guidelines elevated four medication classes to class I indications.
Asked about the best sequencing, most physicians said they'd introduce ACE inhibitors/angiotensin receptor-neprilysin inhibitors (ARNIs) first, beta-blockers second, mineralocorticoid receptor antagonists (MRAs) third, and sodium-glucose cotransporter 2 (SGLT2) inhibitors fourth.
In the context of an ongoing debate in the field about how all four foundational drug classes should be initiated—especially whether they should be started simultaneously or sequentially—it is noteworthy that the survey did not include a question about whether any doctors were currently starting all medications at once.
The vast majority (84%), however, indicated that they think it's feasible to prescribe patients all four during an initial hospitalization, and most (58%) said titration of existing medications is less important than introducing a new class of agents.
The findings were published recently online in the European Journal of Heart Failure, with lead author Charles Fauvel, MD (Rouen University Hospital, France).
"Most of the cardiologists have integrated the fact that the four therapies should be [used] and they're quite optimistic about being able to reach the maximal tolerated doses of four therapies within 4 weeks," senior author Nathan Mewton, MD, PhD (Louis Pradel Cardiovascular Hospital, Hospices Civils de Lyon, Claude Bernard University, Lyon, France), told TCTMD.
"Nevertheless," he added, "the way they start treatment remains marked by the historical approach, and probably that will evolve with new strategy trials that will present various ways of implementing the treatments."
One such trial—STRONG-HF—was published earlier this year, showing that rapidly starting and optimizing key HF medications within 2 weeks of an acute heart failure hospitalization was beneficial. "This study shows that it is doable and that it is associated with improved heart failure outcomes and quality of life," Mewton said.
Commenting for TCTMD, Stephen Greene, MD (Duke Clinical Research Institute, Durham, NC), said there is enough evidence, even without STRONG-HF, to support early initiation of all four proven medication classes for HFrEF. The STRONG-HF trial "just further solidified the point that rapid-sequence, simultaneous initiation for patients hospitalized for heart failure is feasible from a safety/tolerability perspective and also evidence-based for improving postdischarge outcomes," he said. "I think the data are now overwhelming."
International Survey Results
Mewton said the survey was inspired by the 2021 update to the European Society of Cardiology (ESC) heart failure guideline, which represented a move away from the historical stepwise approach to implementing HFrEF therapies toward a strategy that places an emphasis on getting patients on the four main pillars of treatment with class I indications for reducing HF hospitalization and death: ACE inhibitors/ARBs/ARNIs, beta-blockers, MRAs, and SGLT2 inhibitors. The 2022 update to the US guidelines also placed an emphasis on getting patients on all of those drug classes.
Key opinion leaders began to put forth their "recipes" for how these four drug classes should be introduced, without any backing evidence, Mewton said. So his group wanted to get a feel for how the broader community was implementing new guidelines and therapies.
The independent, academic, Internet-based survey covering a variety of issues around the use of HFrEF medications was initially developed by the HF working group of the French Society of Cardiology. It was sent by email and publicized on social media a year after publication of the ESC guidelines, remaining available from March 15 to April 16, 2022; the US guidelines were published in the middle of that period.
Overall, 615 cardiologists (mean age 28 years; 63% men) from 55 different countries completed the survey. Most were from Europe (71%) and worked in a university hospital (58%). About one-quarter (27%) were HF specialists, 30% were general cardiologists, and the rest were spread across other areas of cardiology.
When asked about the best sequence for starting patients with a first episode of HFrEF on the foundational therapies, most respondents said they would start with an ACE inhibitor/ARNI (74%) and then use a beta-blocker second (55%), an MRA third (52%), and an SGLT2 inhibitor fourth (53%).
Most said it is feasible to start all four drug classes during the initial hospitalization, and the most common answer for a realistic amount of time to reach maximal uptitration of all each medication was 1 month (selected by 44%). Another 31% said 6 months, 18% said 15 days, and 6.3% said 1 week.
Only 24% of cardiologists said they optimize HFrEF treatment in more than 75% of cases, with 25% saying they achieve that goal in 51-75% of cases and 33% saying they optimize treatment in 26-50% of cases.
The top answer in terms of the most-efficient HFrEF drug was an ARNI (39%), followed by an ACE inhibitor (25%) and beta-blocker (23%). And if respondents had to choose just one HFrEF drug, they would opt for an ACE inhibitor/ARNI (68%) followed by a beta-blocker (22%).
Most (53%) said that in a treatment-naive HFrEF patient, they would start with an ARNI over an ACE inhibitor/ARB.
These answers were similar in women and men, but varied somewhat based on physician age, status in training, and HF specialization.
'Risks of Omission'
Mewton said that at his hospital, most HFrEF patients are discharged on the four main drug classes. He acknowledged, however, that adherence to this strategy varies across centers, noting: "Unfortunately, at least 50% of all heart failure patients are not seen by heart failure specialists or people that are sensitized to heart failure, and so they do not get the proper therapies at discharge."
Likewise, Greene said that discharging HFrEF patients on at least low doses of all four types of therapy is a top priority at Duke, but pointed to real-world studies showing that most patients did not leave the hospital on all of the foundational drug classes when there were three such drugs. Presumably, that's still the case after the introduction of the SGLT2 inhibitors.
That has to change, Greene indicated.
"We need to understand that discharging eligible patients without a proven medication needlessly exposes them to excess clinical risk, and the data suggest it also [comes] with the very real possibility of never having the medication prescribed at all," he said. "I think prescribing all four drugs to an eligible patient in the hospital is certainly much more feasible than expecting them to get on all four drugs following a long, circuitous pathway of serial outpatient visits."
He said it was reassuring to see that most of the survey respondents feel it's feasible to initiate all four classes of drugs during an initial HF hospitalization, speculating that clinical inertia could be standing in the way of broader adoption.
To get past that, "we need to consider the risks of omission and to actually have a better respect for how poor the outcomes are with heart failure," Greene said. Being more open to the idea of virtual visits and remote titration of medications may be one path forward, he suggested.
Overall, rapid-sequence, simultaneous prescription of the main drug classes and in-hospital initiation "are the keys to us improving postdischarge and long-term outcomes for our heart failure patients," Greene urged.
Mewton raised one note of caution when it comes to getting patients on all of these medications—the detrimental impact of requiring multiple pills on patients' long-term adherence to their regimens. Drug manufacturers, he said, should probably be thinking about developing polypills that include these important medications in order to reduce pill burden.

Todd Neale is the Associate News Editor for TCTMD and a Senior Medical Journalist. He got his start in journalism at …
Read Full Bio
Disclosures
Fauvel reports consulting fees from Janssen, outside of the submitted work.
Mewton reports consulting fees from Bayer, payment or honoraria for lectures from Boehringer Ingelheim, AstraZeneca, Vifor, Novartis, and Amgen, and support for attending meetings from AstraZeneca.
Greene reports no relevant conflicts of interest.