TCT 2017: High Hopes in Denver for Complex PCI, Shorter DAPT Durations, TAVR Costs, and More
Certain CVD treatments may reach a Rocky Mountain high, and others will be straining to touch the sun. Here's TCTMD's glimpse at this year's lineup.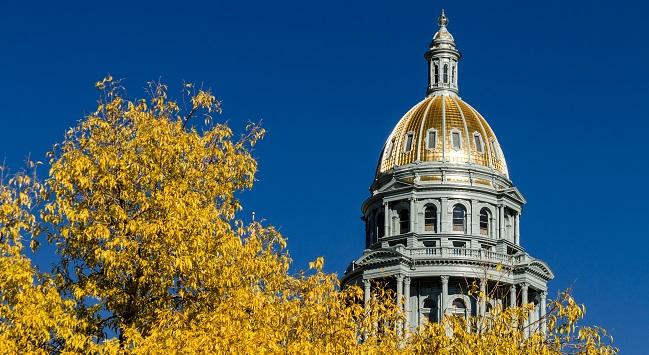 Within the next 2 weeks, certain strategies for the treatment of cardiovascular disease are going to find their Rocky Mountain high while others will be left still straining to touch the sun. The TCT meeting, held in Denver, CO, for the first time in its 29 years, is offering up its signature mix of live cases, didactic sessions, and late-breaking trials across the spectrum of coronary, endovascular, and structural heart disease. According to Course Director Gregg Stone, MD (NewYork-Presbyterian Hospital/Columbia University Medical Center, New York, NY), at least some trial results will be "practice-changing."
New at this year's meeting are some special "outside the box" talks not typically seen at an interventional meeting, a celebration of two important milestones in cardiovascular care, a shift from static posters to moderated presentations, and an overarching theme of "diversity, inclusiveness, and community," conference planners told TCTMD.
The Late-Breaking Lineup
TCT 2017 kicks off Sunday with a range of allied health and international sessions, but really finds its stride Monday, opening with a live case followed by a special session co-hosted by PCR marking the 40-year anniversary of PCI and the 15-year anniversary of TAVR.
The first of the meeting's four late-breaking clinical trial sessions, one per day, begins shortly thereafter. Monday's session, starting at 11 AM, is focused on complex coronary disease and starts with the CULPRIT-SHOCK trial, a randomized comparison of multivessel versus culprit-lesion PCI in the setting of cardiogenic shock. Rounding out the session are two left-main disease studies: a quality-of-life analysis from the EXCEL trial—full trial results were presented at last year's TCT—and DKCRUSH-V, comparing a double kissing crush technique to provisional stenting in distal left main bifurcations.
"Many patients with left-main disease also have distal bifurcations," Stone said in a press telebriefing earlier this week. "I'm sure this [trial] will have an important impact on how we perform interventions in the left-main coronary artery."
Tuesday's late-breakers, co-sponsored by the Lancet, also carry echoes of TCT's past. Leading the 11 AM session are the 3-year results from ABSORB III—2-year results were presented earlier this year at ACC 2017—followed by 30-day outcomes from ABSORB IV. As TCTMD readers know only too well, the ABSORB series of trials have been making headlines for years, most recently with Abbott's decision to stop selling the device, citing low sales, after study after study warned of an increased risk of scaffold thrombosis and MI with the bioresorbable technology compared with metallic DES.
Asked by TCTMD whether meeting attendees will still be interested in new ABSORB trial data given that the device is no longer on cath-lab shelves, Stone, who is also the ABSORB clinical trial program chair, replied: "I think they will care. Most interventionalists still think that bioresorbable scaffolds are the future, we just need better technique and, in particular, better devices to overcome some of the limitations."
During the media telebriefing, Stone further noted that the ABSORB IV data are new and offer the first rigorous insights into whether avoiding small vessels and optimizing technique can improve outcomes, adding that 70% of the 1-year adverse events among Absorb-treated patients occur within the first 30 days. Earlier, unblinded data from ABSORB IV presented at CRT 2017 indicated that only 4% of patients in the combined cohort had a reference vessel diameter less than 2.25 mm on quantitative coronary angiography, compared with approximately one in five patients in ABSORB III. 
Also appearing in this second late-breaking TCT session is a cost-effectiveness analysis from PARTNER 2A and SAPIEN 3; primary results from those studies were first presented at ACC 2016.
Wednesday's late-breaking lineup, co-sponsored by JAMA and starting at 11 AM, is dedicated to dual antiplatelet therapy (DAPT) duration with newer-generation coronary devices. SENIOR explores short-duration DAPT in patients older than 75 receiving the Synergy II stent (Boston Scientific); DAPT STEMI looks at DAPT duration following STEMI; and REDUCE is comparing 3- versus 12-month DAPT in ACS patients treated with the Combo dual therapy stent (OrbusNeich).
Finally, Thursday's late breakers, starting at 9:30 AM, offer a little bit of everything: the final 5-year results from the PREVAIL trial of left atrial appendage closure with the Watchman in nonvalvular A-fib; ORBITA, a sham-controlled trial of PCI in patients with stable CAD; and 3-year clinical and cost-effectiveness outcomes from the FAME 2 trial of FFR-guided PCI.
In this grouping, Stone predicted ORBITA will be "very provocative."
"This is only a 200-patient trial, but we've learned that the placebo effect, the Hawthorne effect, basically can very powerfully influence how patients and providers think they can do with any drug or any procedure," Stone remarked during a TCT preview episode of TCTMD's On Record. The trial endpoints, he added, are exercise performance and quality of life, not "hard" endpoints such as death and MI. But "I think that's going to be very interesting," he said.
Speaking to the entire late-breaking clinical trial lineup, Stone predicted that while some may not have "an overnight massive change on practice—very few trials do that—I think cumulatively these will have an effect on how medical care is delivered." And at least in one or two cases, he hinted, that might happen "immediately."
Beyond the Blockbusters
In addition to the four blocks of late-breaking clinical trials, each of those sessions will be followed by First Report Investigations. Among these are several tackling hot-button topics including hybrid revascularization and distal filter protection in high-risk PCI, both on Monday; 4-year results from ABSORB II on Tuesday; and early studies of mitral and tricuspid valve innovations on Wednesday and Thursday, respectively. These last, Stone told the media, represent "a field that is going to continue to evolve over the next decade, and we don't expect breakthroughs to happen overnight." These focused sessions, however, represent some of the longest-term results and "the most comprehensive datasets we've ever seen for mitral and tricuspid regurgitation," he said.
On Tuesday at noon, 12 high-impact abstracts are grouped across three consecutive Featured Clinical Research sessions, with each presentation appraised on the spot by editors of Circulation, Journal of the American College of Cardiology, or European Heart Journal. In all, according to Course Co-Director Gary Mintz, MD (Cardiovascular Research Foundation [CRF], New York, NY), TCT received in the range of 800 abstract submissions this year and roughly 100 of these will be presented auditorium-style at this year's meeting. Another 500 will be presented as moderated posters in one of eight poster pods, located in the Exhibit Hall Monday through Wednesday.
New this year are several sessions that grew out of TCT's "call for fascinating lectures." As Mintz explained to On Record, this open-ended call led to submissions capturing some "out of the ordinary" research related to everything from social media in interventional cardiology to the logistics of offering cardiology care in a warzone. These presentations are grouped into several dedicated sessions throughout the program, Mintz added.
Live cases, for which this meeting is renowned, number upwards of 40 in this year's program and feature 20 different US and international sites. Another fan favorite in the annual meeting is the Shark Tank Innovation Competition. This year's pitches take place Tuesday morning at 8 AM, with the finalists announced on Thursday at 12:30 PM as the meeting wraps up.
Attendees are also encouraged to take in what Mintz characterized as CRF's "museum-quality" exhibit honoring the PCI and TAVR milestones. "Especially for individuals who were not involved in interventional cardiology in the balloon angioplasty era, this will be a very fascinating look as to where the technology was in the beginning, how far it has come, and the hurdles it had to overcome," he said.
Finally, in what may prove to be a welcome diversion from the packed scientific program, this year's "special guest" speaker is actor and director Tom Hanks, who has just published his debut short story collection, Uncommon Type. Hanks is speaking in an evening session, free for all badge-holders, on Monday at 8:15 PM in the Main Arena.
Diversity, Inclusiveness, and Community
The choice of this year's program theme was "unanimous," CRF President and CEO Juan Granada, MD, told TCTMD, adding that while TCT always takes place in the United States, its attendees and reach are international. Moreover, in science and academia, "you grow and make progress based on merit. It doesn't matter where you are coming from or who you are," Granada said. "We want to make it clear that this is who we are and this is what we support. Diversity has been challenged with a lot of recent political and social developments, and we want to make sure people know that we stand behind diversity."
The theme also embraces patient care, Stone said, noting that it is a goal of the TCT meeting to help increase access to medical treatments around the globe, while also making sure that caregivers themselves fully reflect the populations they treat. Program planners made a special effort at this year's meeting to ensure that the sessions themselves, both topically and in terms of the mix of moderators, discussants, and presenters, are inclusive and diverse.
According to Stone, the "major structure and goals" of TCT 2017 remain unchanged from recent years, the key objective being to bring attendees the best combination of live cases, personal experiences, and evidence-based medicine on "a very large scale."
The only thing course planners seemed unwilling to place bets on was Mother Nature, meaning anyone packing their bags for Denver next week may need everything from umbrellas to mittens to sunscreen. Stone, for his part, said he kept a close eye on the weather during the same dates last year and is forecasting temperatures "somewhere between 50 and 70 degrees Fahrenheit, with air that's crisp and clear."

Shelley Wood is Managing Editor of TCTMD and the Editorial Director at CRF. She did her undergraduate degree at McGill…
Read Full Bio