TCT 2019: Pharmacotherapy in PCI, Head-to-Head Valves, YouTube Rappers, and More
This year's meeting includes a mix of new trials as well as longer-term follow-up to address signals seen in earlier results.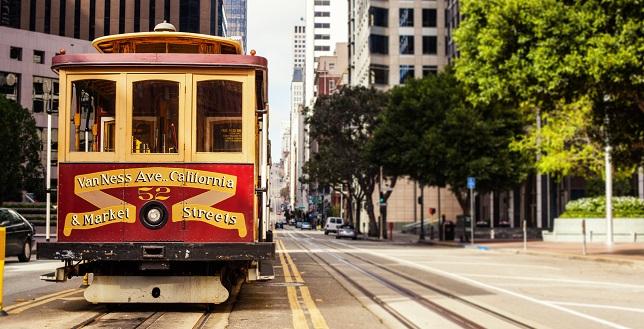 TCT, now heading into its fourth decade, is back in San Francisco this year and promises a mix of new interventional trial results as well as longer-term follow-up for studies that have snagged the spotlight in years past. According to course co-directors Roxana Mehran, MD (Icahn School of Medicine at Mount Sinai, New York, NY), and Ajay Kirtane, MD (NewYork-Presbyterian/Columbia University Irving Medical Center, New York, NY), who hosted a media briefing earlier this week, highlights of the 2019 meeting include a host of high-impact trials, diverse faculty, more than 15 live case sites broadcasting 40 procedures from around the world, and some outside-the-box choices for keynote speakers.
"We're super excited," Kirtane said. "We love going to back to San Francisco, but in addition to the cases and special presentations, we think the trials are really phenomenal this year. We're fortunate, because a lot of times there are marginal returns in our field. [Gains] are harder and harder to get because we've become so advanced in terms of the trials. But there's some really good stuff this year, both in the coronary space and in the structural space, as well."
New for 2019 is a partnership with the VEITH symposium, a vascular-surgery meeting, which will bring a greater surgical perspective to the endovascular topics this year, Kirtane noted. "We're really excited about this partnership with VEITH to be able to further our ability to advance in that area as well."
That collaboration is particularly conspicuous this year, which has seen some heated debates between the interventional and surgical spheres over the topic of paclitaxel-coated balloons and stents in PAD. The controversy will be specifically addressed in a Town Hall session on day one of the meeting, he said, with additional programming throughout the week.
"There's going to be ample opportunity for all of you to get a flavor of which direction this is going and how we can do better in our future clinical trials for these types of important technologies," Mehran told the press. "We have to continue to watch the long-term safety signals on all of these new devices as they come forward," particularly since many are hoping that drug-coated balloons such as the ones under scrutiny for peripheral disease will ultimately gain US approval for use in the coronaries. "We can't keep putting stents inside stents every time they restenose, so to have that technology available is very important," Mehran said. "But we've got to figure out what's going on in the legs so we can bring it up to the heart."
Late-Breaking Clinical Trials
There are a total of 12 late-breaking clinical trials (LBCTs) at this year's meeting, three daily over 4 days. There are also late-breaking clinical science presentations (dubbed "first reports" in earlier years)—four of these will follow the three LBCTs each day.
The first LBCT session, on Thursday morning, is dedicated to pharmacotherapy in PCI. Kicking off the session is TWILIGHT, comparing ticagrelor monotherapy to ticagrelor plus aspirin beginning at 3 months in high-risk patients undergoing PCI. The next two trials, Onyx ONE and IDEAL-LM, are both comparisons of DES with and without durable polymers, the latter—at least in theory—permitting shorter durations of dual antiplatelet therapy (DAPT). The second of these two trials, focused on left main disease, is particularly striking, said Kirtane, since it's comparing the standard 12-month DAPT to 4 months of DAPT in these particularly high-risk patients. 
"That is thought to be anathema—you just can't stop DAPT at 4 months [in left main patients]. Well, there may be a way with some of the newer devices we have now to be able to do that in the case of left main disease," he commented.
LBCT 2, on Friday, is devoted to structural heart disease. The trio of trials includes SCOPE I, comparing the investigational Acurate Neo device (Boston Scientific) to the Sapien 3 (Edwards Lifesciences) in severe aortic stenosis; PORTICO, comparing the Portico transcatheter device (Abbott) to commercially available valves; and the much-awaited leaflet thrombosis CT substudy from PARTNER 3. Of note, while the international PORTICO I study was unveiled last year at TCT 2018, this year's offering is the randomized, investigational device exemption study that was paused "way back when," as Mehran put it, due to cases of reduced valve leaflet mobility following implantation. Here, finally, are the study results, she said, adding: "I'm very excited about this valve-versus-valve study. It's really important for us to see what's best for our patients."
For LBCT 3, taking place Saturday morning, the theme has a whiff of nostalgia, with longer-term follow-up from three of the biggest studies of prior TCT meetings. These include 3-year results from COAPT (MitraClip [Abbott] for functional MR), 5-year outcomes from PARTNER 2A (TAVR in intermediate-risk patients), and 5-year follow-up from EXCEL (comparing PCI and CABG in patients with left main coronary artery disease). Five-year outcomes from the latter two trials, in particular, should offer some important new information, noted Kirtane. For PARTNER 2A, "hopefully we'll get a lot of resolution to questions about valve durability and what happens long-term with transcatheter valves and also these surgical valves." The EXCEL follow-up will also be critical, he continued, given what was seen with the earlier 3-year results. "As you'll recall, the earlier data seemed to show that both therapies, PCI and surgery, were relatively equivalent but that there was crossing of curves and the potential for further crossing and further extension of a benefit in favor of surgery, so we'll see if that might be the case at 5 years in EXCEL."
The final late-breaking session, on Sunday morning, shifts the spotlight somewhat. The first two presentations are also new analyses from prior trials: the first a cost-effectiveness crunch of COAPT numbers, the second a look at quality of life outcomes in PARTNER 3. The third trial in this group is REMEDIAL III, comparing hydration guided by urine flow rate versus by LV end-diastolic pressure for patients at high risk for nephropathy.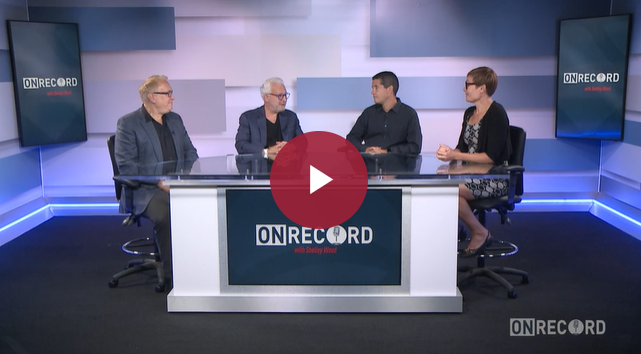 Late-Breaking Science
Each of the LBCT sessions is followed immediately by a live case before cutting back to data, this time to the studies grouped under the umbrella of late-breaking science. Sixteen in total, these studies touch on many of the same themes as the late-breaking trials and also include a number of subanalyses of studies released at prior meetings. Among the many highlighted by Mehran and Kirtane are several standouts:
An ACS substudy from the AUGUSTUS trial, first released at ACC 2019, looking at combinations of antiplatelets and anticoagulants in patients with A-fib.
Two snapshots of volume-outcome relationships—one for mitral valve surgery and one for the MitraClip.
COMPLETE Timing, a substudy drilling down into the optimal timing of complete revascularization, which beat out culprit-only PCI in this blockbuster trial presented at the recent European Society of Cardiology meeting.
Three-year outcomes from EuroCTO, a randomized comparison of chronic total occlusion revascularization versus medical management. As Mehran put it, "We're all wanting to understand: what's the durability of opening these chronic total occlusions? Is there any important benefit over the long term for these patients to have a patent vessel as opposed to just medically managing them? I think EuroCTO is going to give us a lot of insight into that."
Five-year outcomes from LEVANT, combining three randomized trials of angioplasty with and without a drug-coated balloon for femoropopliteal arterial disease.
Beyond the Late Breakers
To the media, Mehran and Kirtane stressed that there is far more on offer beyond the larger trials that were selected to be showcased in the main tent. On Thursday morning, for example, a keynote lecture called "Healthcare, Remixed" will be given by physician and YouTube celebrity Zubin Damania, MD, better known as ZDoggMD for his viral music/rap/comic videos.
On Saturday morning, Freddy Abnousi, MD, MBA, MSc, an interventional cardiologist and the head of healthcare research for Facebook, is giving a featured lecture on social determinants of health and health assessment in the digital world.
Well-known as a meeting that showcases device innovation, TCT 2019 is no exception. This year the conference attracted more submissions to its "TCT Shark Tank" competition than in any previous year, accepting just 15% of submissions, Juan Granada, MD (Cardiovascular Research Foundation, New York, NY), told TCTMD on a recent TCT preview episode of On Record. Beyond this particular innovation competition, there are many other sessions devoted to digital health, robotics, telemanipulation, virtual reality, artificial intelligence, and more. Moreover, a number of late-breaking submissions to this year's meeting dealing with early-phase and first-in-human research have been shifted to the Innovation track, meaning that programming under that umbrella will include data-driven abstracts.
Another 36 oral presentations grouped as "high-impact clinical research sessions" are dotted throughout the program. In total, said Mehran, there will be over 1,000 oral and poster abstracts at TCT 2019, with presenters hailing from 67 different countries around the globe.
TCTMD's entire news team will be covering the meeting and be warned: there will be no print TCT Daily this year. To keep up with our in-depth coverage, download the new TCTMD app and turn on notifications to be alerted when the big news breaks. You can also follow TCTMD on Twitter, Instagram, and Facebook.

Shelley Wood is Managing Editor of TCTMD and the Editorial Director at CRF. She did her undergraduate degree at McGill…
Read Full Bio