TCTMD Reporters, Blogger Honored With Digital Health Awards
Three features won awards in the Media/Publications category, and an Off Script piece picked up a Blog Post prize.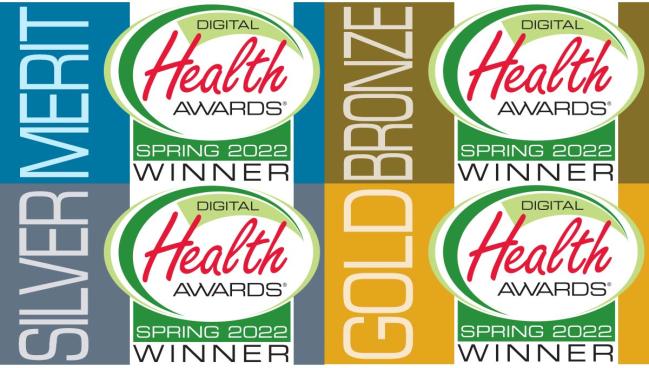 Three TCTMD journalists and one guest blogger scooped up a range of awards in the Spring 2022 Digital Health Awards, announced late last week.
Laura A. McKeown won Gold for her June 18, 2021, feature story Unseen and Unheard: In the Cath Lab, Anti-racism Efforts Fall Short, which explores why full-time and leadership roles in the cath lab remain elusive for BIPOC nurses, trainees, and physician, and why some believe now is the time to speak out.
Yael L. Maxwell won Bronze for her feature looking into the ethics, logistics, and safety of using implantable cardiovascular devices that are near or past their expiry date in parts of the world that could otherwise not afford them. Her story, published August 26, 2021, is entitled: Expired Cardiac Devices May Do Global Good, but Safety Unknown.
Todd Neale won a Merit prize for his feature story digging in to claims that athletes are dropping dead from cardiac arrests after COVID-19 vaccination. His story, Reports of Sudden Deaths Among Athletes After COVID-19 Vax Are 'Misinformation', included insights from a range of renowned international sports cardiologists and professional-team physicians concluding that high-profile claims of sudden cardiac deaths were "rumors" spreading "false fears."
Last but not least, Syrian medical student and guest writer Sedralmontaha Istanbuly won Silver for her blog about following her dream of becoming a physician while living through the daily terror and uncertainty of her country's long-lasting civil war. Her May 10, 2021, first-person piece is entitled: Even in the Depths of Hell, It's Still Possible to Dream.
"This is great recognition of the high-caliber, cutting-edge work that the team do in keeping the cardiology community abreast of important topical issues that impact on the delivery of care," said Mamas Mamas, BMBCh, DPhil (Keele University/Royal Stoke University Hospital, Stoke-on-Trent, England), senior clinical editor at TCTMD.
The Digital Health Awards, organized by the Health Information Resource Center in the United States, are given out biannually to the best digital health resources developed for health professionals and for the public, with the digital prizes an extension of the National Health Information Awards. The Digital Health Awards competition featured 65 categories spanning print, video, audio, infographic, social media, and mobile apps. A panel of 57 experts in the field served as judges and selected Gold, Silver, Bronze, and Merit winners from nearly 700 entries.

Shelley Wood is Managing Editor of TCTMD and the Editorial Director at CRF. She did her undergraduate degree at McGill…
Read Full Bio