TCTMD's Top 10 Most Popular Stories for October 2023
Nearly all of our most-read articles on TCTMD this month stemmed from TCT 2023, with two notable outliers.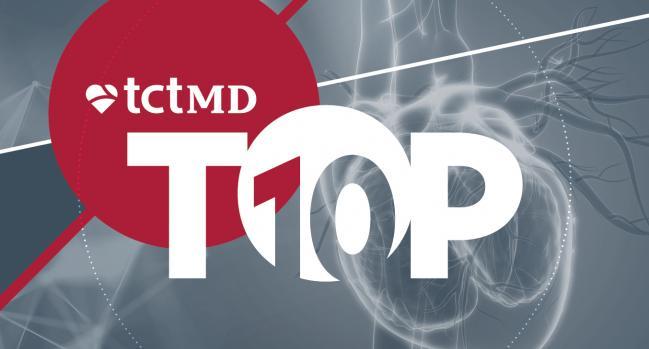 All but two of our top 10 stories this month hailed from the TCT 2023 meeting, led by the 5-year results from the low-risk TAVI trials: PARTNER 3 and Evolut Low Risk. Rounding out the top three were WATCH-TAVR, combining transcatheter left atrial appendage occlusion (LAAO) and valve implantation in a single setting, and AGENT IDE, testing drug-coated balloons for in-stent restenosis. The two outliers in this month's popularity contest were an analysis of STS registry data showing that 5-year survival following low-risk SAVR is nearly 93%, and the US Food and Drug Administration's approval of the first extravascular ICD.
1. TCT Some Surprises in Low-Risk TAVI Follow-up: PARTNER 3 and Evolut Trials
TAVI benefits were attenuated and mortality trended higher in PARTNER 3 at 5 years. For Evolut, TAVI maintained an edge.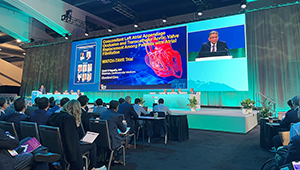 2. TCT WATCH-TAVR: Adding LAAO to TAVI No Worse Than TAVI Alone
The field is likely moving toward greater use of combined transcatheter interventions, Megan Coylewright says.
3. TCT 'Light at the End of the Tunnel' for In-Stent Restenosis: AGENT IDE Wins Big
The results may pave the way for the first coronary drug-coated balloon available to US physicians. "It's exciting," B. Hadley Wilson says.
4. TCT In ACS, Ticagrelor Only After < 1 Month DAPT Beats Continuing Aspirin: T-PASS5. Comparing DCBs in De Novo CAD: T-PASS
Researchers say the randomized data support even shorter DAPT, followed by P2Y12 monotherapy, for this high-risk cohort.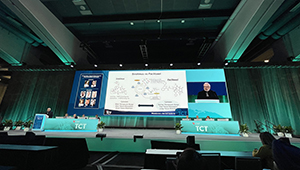 5. TCT Comparing DCBs in De Novo CAD: Drugs, Design Matter
At TCT 2023, two studies of sirolimus- vs paclitaxel-coated devices reached different conclusions about 6-month late lumen loss.
6. TCT 'Big Step Forward' for Transcatheter Tricuspid Valve Replacement: TRISCEND II
TR was eliminated, safety looked good, and symptoms improved—all good news for hard-to-treat patients, say experts.
 7. SAVR 5-Year Survival Tops 92% in Low-Risk Patients: STS Registry
The real-world data should provide a "benchmark" for low-risk clinical trial data to be released at TCT next week, authors say.
8. FDA Approves First Extravascular ICD
Implanted under the armpit with leads placed under the sternum, it avoids the potential for transvenous complications.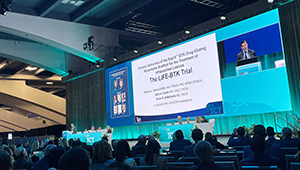 9. TCT LIFE-BTK: Bioresorbable Scaffold Holds Promise for Infrapopliteal CLTI
Going beyond angioplasty to achieve long-term gains challenges current thinking in below-the-knee treatment, says Eric Secemsky.
10. TCT More TRILUMINATE Patients Flesh Out Tricuspid TEER's Impact
The data further confirm the safety and efficacy of the device and add to better understanding of patient selection, researchers say.
*  *   *
Find anything you missed from TCT 2023, including slides, videos, and in-depth news on our conference page. Looking for strong views? We've got new Off Script blogs from Rachel M. Bond, MD, and Westby G. Fisher, MD.

Shelley Wood is Managing Editor of TCTMD and the Editorial Director at CRF. She did her undergraduate degree at McGill…
Read Full Bio