Tragedy as Catalyst: How COVID-19 May Transform Clinical Research for Good
The pandemic revealed that research doesn't have to be the lumbering creature it's been and can be more agile and efficient.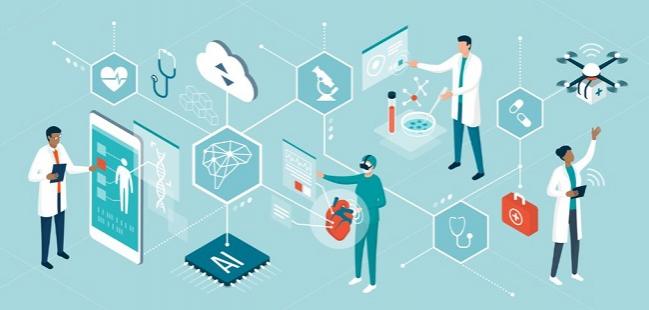 In a world indelibly changed by COVID-19—more than 72 million confirmed cases and 1.6 million deaths, and counting—people and institutions have proven adaptable and resilient: look no further than the development of vaccines and the rollout now underway.
That achievement would not have been possible without improvements and acceleration in the clinical research enterprise, something also seen within cardiology research, which had to respond quickly once it became clear that COVID-19 was affecting not just the lungs, but also the heart and other organs.

By leaning on telehealth, streamlining institutional review board (IRB) processes, implementing remote trial monitoring, and taking other steps, clinical investigators showed that research does not need to plod along but can instead be conducted in a much more rapid way.
"I think that research is going to be forever changed," Harlan Krumholz, MD (Yale School of Medicine, New Haven, CT), told TCTMD. "I hope it will be, because we need to be able to now grab onto these innovations that occurred during the pandemic and recognize that they were all in a theme—a theme of speed, a theme of efficiency, a theme of reducing burden, a theme of better engaging people and reaching them where they live, and [a theme of] taking advantage of data that was being created for other purposes and, whenever possible, utilizing that within either experimental or observational designs."
Once the competitive advantage of the more-efficient approach becomes apparent, "it's going to be hard to go back to the old way of doing things," Krumholz continued. "And if you do, then I think you're going to be left behind, because these things that we're doing for the pandemic are going to be just as important outside of the pandemic. They're more in line with contemporary expectations of people who are participating in the studies and they put us in a position where we can create lighter, more-agile research structures in order to support these studies."
Showing What's Possible
As shutdowns related to COVID-19 spread across the world, clinical trials felt the impact—enrollments were paused, follow-up visits were missed or pushed out, and protocols and statistical plans had to be changed. The pandemic also laid bare deficiencies in the clinical research system that has existed up until this point.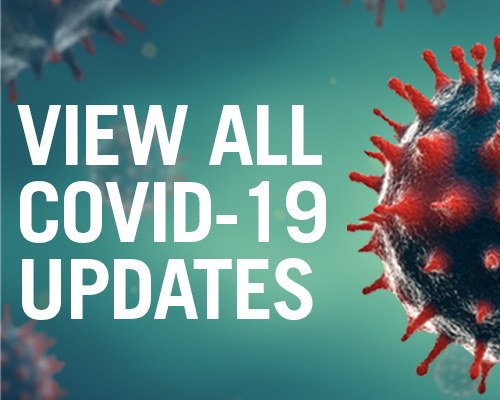 "What the pandemic did was to show us how from start to finish our research infrastructure is set up to be extraordinarily deliberate, and as a result, slow, expensive, and largely labor-intensive," Krumholz said. "And so it's hard for us to turn on a dime."
Several other experienced clinical researchers interviewed by TCTMD agreed that the COVID-19 crisis has revealed that the system set up to conduct investigations, at least in the United States, is not up to the task of quickly answering important questions.
But the response to COVID-19 showed that it doesn't have to be that way, and that the research community can do much better in terms of both speed and the level of collaboration across institutions, James de Lemos, MD (UT Southwestern Medical Center, Dallas, Texas), told TCTMD. "It's possible to do things on a time frame that was unheard of 9 months ago in terms of getting studies started, enrolling patients, partnering across institutions, and signing contracts. And, in particular, where many of us have noticed the biggest change is in interacting with our institutional review boards."
What the pandemic did was to show us how from start to finish our research infrastructure is set up to be extraordinarily deliberate, and as a result, slow, expensive, and largely labor-intensive. And so it's hard for us to turn on a dime. Harlan Krumholz
At his institution, IRB members have become partners to researchers, maintaining direct involvement in deciding which research projects to prioritize, allowing them to identify challenges and solutions quickly to accelerate study timelines. "This isn't the way we should think of it, but many times clinical investigators look at IRB and regulatory issues as hurdles and they often move at a very slow pace," de Lemos said. "And in the context of COVID, when we needed clinical trials to be able to deliver potentially lifesaving therapies to patients, everybody was on the same page for the first time I can remember."
De Lemos also serves as co-chair of the steering committee for the American Heart Association's (AHA) COVID-19 CVD Registry, and he said they had to make changes in recognition of the fact that a normal registry project takes about 18 months from the initial idea to the date new information is provided. That timeline would be "laughably slow" in the context of a global pandemic, he added.
To speed things up, they decentralized the process of running the registry, relying on investigators at the individual research sites, many of whom have their own statistical teams. "We provided a curated deidentified data set for approved proposals on the AHA's precision medicine platform, which is a secure cloud-based platform. And so what that did is just allow us to make more efficient and scale the process so that instead of doing one or two projects at a time, we could do limitless projects at the same time and decentralize it."
Though there's less central control using this approach, "in the heat of the battle of the pandemic it all made great sense, and I think that's likely to be a durable change for many registries because it's much cheaper, it's faster, and you basically get more information out of the registry," de Lemos said.
Leveraging Technology
Two major changes that have been made to ease the conduct of research studies during the pandemic, and that might have lasting effects in the future, are a shift to more telehealth visits for follow-up and remote monitoring of trial data.
Not all study visits can be performed virtually—when blood draws are needed, for instance. But many check-ins do not require patients to come into the clinic; a shift to virtual meets not only saves money but also makes it more convenient for people to participate in research, potentially increasing the pool of willing volunteers, de Lemos said.
Robert Harrington, MD (Stanford University, CA), immediate past president of the AHA, pointed out that during the pandemic, the efficiency of some studies has been improved by greater use of remote informed consent. That allows potential research participants to view key documents on their screens at home, where they can take their time to consider the information with the help of family members.
Technology has made life easier on the investigator side as well, with several experts interviewed by TCTMD pointing to remote monitoring of patient medical records and clinical trial data as a critical—and likely enduring—change made during the COVID-19 era. That simplifies a laborious and expensive process that had people jetting around the world to monitor trials. C. Michael Gibson, MD (Baim Institute for Clinical Research, Boston, MA), estimated that 40% of costs in a clinical trial go toward monitoring patients and checking to make sure that what goes in the medical records ends up in the electronic case report form.
"That is a change that was long in coming," Alexandra Lansky, MD (Yale School of Medicine), said. "I think COVID actually catalyzed it, and I expect that will remain and that is a very positive step forward."
That is a change that was long in coming. Alexandra Lansky
She pointed to another development that will potentially outlive the COVID-19 crisis—the use of electronic health records to identify patients who might be candidates for clinical studies. That hasn't been done in the past at her institution, Lansky said. She noted that during the pandemic there were big drops in recruitment for trials, and so they started working within the Epic system to automate the identification of patients who meet certain trial inclusion criteria. That's helpful not only for trial recruitment, but also for tracking quality metrics, she added.
What's going to stick around moving forward, Lansky said, is "going to be just much more-efficient mechanisms to identify patients, to follow up patients, potentially to follow up patients in their homes or in satellite offices, and monitoring."
Krumholz agreed. "Largely it was a lot of strategies around how we can leverage the digital data and our mobile technologies in order to make it easier to reach people, easier for people to become part of studies, reduce their burden, and create efficiencies in their time and our time in the way in which data are collected and be more creative about what's really necessary," he said.
All of these technological innovations "potentially make research more efficient," Harrington said. "They potentially make research cheaper, more cost-effective. And they maybe allow us to even do research more rapidly because the burden of doing research has been lessened."
Holding on to the Gains
Many of the research modifications have been eased by a relaxed regulatory environment brought on by the COVID-19 emergency, so making sure anything seen as a positive sticks would require buy-in from regulators and payers like the US Food and Drug Administration and Centers for Medicare & Medicaid Services (CMS). So far, they've shown flexibility. The FDA has released two key guidance documents on conducting clinical trials during the COVID-19 emergency and on statistical considerations for trials. CMS, too, has shown that it will be lenient when it comes to procedural volume requirements.
With the FDA's support of any changes, "it will be much easier for all of us to accept and keep in the longer term," Lansky noted.
Harrington said he has been involved in discussions with representatives from the FDA, who have expressed interest in some of the innovations around remote monitoring and informed consent, for example, that make the research process more efficient.
Indeed, during a session at the virtual TCT Connect, Bram Zuckerman, MD, director of the FDA's cardiovascular devices division, expressed an openness to embracing some of the changes moving forward. "Although this is a tremendous tragedy for our country, there's a silver lining here that we need to take advantage of," Zuckerman urged.
He said from the FDA perspective, the landscape has changed, making it even more important to adapt to new ways of doing research. "FDA strongly encourages modernization and optimization of the clinical trials ecosystem during this emergency and beyond," he said. Rigorous design and execution of clinical trials, analytical integrity, and complete and prompt reporting of prespecified analyses are "bedrocks of the process," he added, but "within this context many options can be considered for improving and/or modifying the system."
Although this is a tremendous tragedy for our country, there's a silver lining here that we need to take advantage of. Bram Zuckerman
Zuckerman said "the most important recommendation is that for specific scenarios be practical, logical, reasonable, and flexible."
But beyond modifying regulations, overcoming the natural inertia of human beings is also needed to keep the positive changes, Harrington said. To make sure researchers don't slip back into the old, familiar ways, investigators need to publish papers demonstrating that the innovations work and should be adopted on a permanent basis. "Because the instinct is going to be to fall back on what we used to do," he said.
It'll be important to understand how the research community was able to adjust so rapidly, Harrington added. "The urgency of the problem really pushed people to act urgently and that's something I think that we should try to figure out," he said. "If the reason the systems worked quicker was because people were working 24/7, that's not sustainable. But if the reason things went quicker is because people learned that there were better processes, better methods, that's what we should learn. Because we know now that you can turn around protocols really quickly and get things going really quickly."
COVID-19 has proven that research can be far more efficient and nimbler. "Now people have to explain to me why that can't be done all the time," de Lemos said. "Now that I know a study can be stood up and we can get patients enrolled quickly and with much less back and forth, why can't we do that on a more regular basis and why can't the process be more collaborative and less adversarial?"
COVID as the 'Big Catalyst'
Not all adjustments on the clinical research front were positives, with several experts pointing at the lower quality of evidence published in top-tier journals, admittedly in response to the lack of information about a new and potentially deadly disease.
"The tension of getting information out quickly has to be balanced with sufficient rigor to get the right answer," de Lemos, who is also executive editor of Circulation, said. "But I don't think they're mutually exclusive. If we had worked closer together and had a more-centralized plan in place for clinical trials in the US, we probably would have had more multicenter trial results out quickly rather than these small studies that were inconclusive."
The tension of getting information out quickly has to be balanced with sufficient rigor to get the right answer. James de Lemos
That touches on a theme repeated over and over in interviews with TCTMD—the need for better organization so the research community can be defter when it comes to providing important answers for clinicians. The RECOVERY trial in the United Kingdom was seen as an example that could be emulated.
"Science is easy. People are hard," Gibson said. "We need to get organized to conduct future pandemic trials in a more-efficient fashion. We failed miserably in the United States. The UK succeeded and they succeeded because they got organized. We need to get organized."
Harrington agreed: "We need a structure where people can come together quickly and contribute their patients, contribute their expertise, and get the question answered quickly."
Unfortunately, the infrastructure and operations needed to do clinical research efficiently have not necessarily been seen as high priorities, Harrington noted. But COVID-19 might have changed that. "As we're able to focus on the bigger issues as opposed to the immediate issues, I think there will be some real appetite from a societal perspective to talk about these things and maybe even to invest in these things."
Ten years from now, "we're going to look back and we're going to see COVID as the big catalyst," Lansky predicted, pointing to how the needs of the pandemic response accelerated the transition to more-efficient forms of research. "Because otherwise, there was actually no incentive to change. We've been doing our trials in the same old way forever."
Krumholz echoed that sentiment: "In 1 year, it sped us forward what would have taken us a decade to achieve."

Todd Neale is the Associate News Editor for TCTMD and a Senior Medical Journalist. He got his start in journalism at …
Read Full Bio
Disclosures
Krumholz reports being a co-founder of Hugo Health and Refractor Health.
Harrington reports being a board member for SignalPath; serving on the advisory board for BridgeBio and Element Science; and working on educational programs for WebMD.
Gibson, de Lemos, and Lansky report no relevant conflicts of interest.