From Heroes to Humans: How Doctors Found Their Voices in 2020
COVID-19, divisive politics, racism, and eroding faith in science—on a range of hot topics, physicians are speaking out.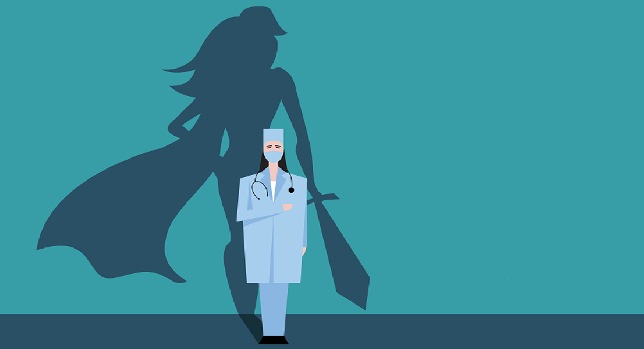 Doctors put their own lives on the line in 2020, and in this tumultuous year—which saw a global pandemic, a deeply divided United States, plus eroding public confidence in science—they have been inspired to do something they've shied away from in the past: speak out.
The desire to take a stand on something that's not strictly "medical" is a relatively new phenomenon for the profession, where clinicians of all stripes have long been urged to keep their lives and views to themselves. The advent of social media, however, has provided a place to speak out within their private circles and, more broadly, about issues that impact their patients' health and lives.

For some, it was the #MedBikini uproar sparked by sexist tropes in a study on medical professionalism. For others, it was the admonitions to "stay in your lane" and keep quiet on everything from policing to politics to antimask protests. But as a range of cardiologists told TCTMD, 2020 has been a tipping point—if being a good doctor also means being human, they say, then now is the time to call for change.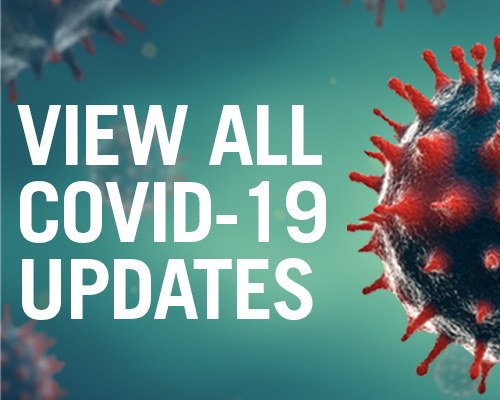 "Physicians [in particular] are generally not very political," said James Januzzi Jr, MD (Massachusetts General Hospital, Boston). "We're generally not controversial; we've never unionized [or] worked collectively to achieve political goals. But lately you'll notice that epidemiologists, public health specialists, and physicians are speaking up loudly about political decisions locally and nationally, and pushing back on the public when they question or challenge the gravity of the situation."
It's unclear whether that will foster positive change or instead "make people feel more hostile towards clinicians because they feel criticized," Januzzi acknowledged. "But it's definitely coming to a boiling point where something has to change or else we're going to be in a much worse situation in just a few weeks."
We're generally not controversial. James Januzzi Jr
Ajay Kirtane, MD (NewYork-Presbyterian/Columbia University Medical Center, New York, NY), speaking with TCTMD, agreed that physicians typically try to be "on the fence" when it comes to real-world controversies. "But it's funny, I can't tell you how many patients of mine bring up politics, especially with COVID where I feel like the politicians grabbed . . . [onto] an area that they, to be perfectly honest, have zero expertise in. It's time for people who have some expertise in it to stand up and try to set the record straight," he urged.
Kirtane said he's pushed back at those inside and outside his profession who say doctors are unnecessarily being political: "No, this is a medical issue. It's a pandemic."
And unless physicians speak out, they won't have influence over how their field evolves. Martha Gulati, MD, editor-in-chief of the American College of Cardiology's CardioSmart website, said that COVID-19 has unequivocally "taught us that medicine is not going to stay the same. We need to move with it and direct it—we need to be in charge of our future."
Laxmi S. Mehta, MD (Ohio State University, Columbus), agreed. "I think that as clinicians, whether we're a nurse or physician, we need to have a reasonable voice . . .  and a clear voice—no matter what our fears are and our issues are, we need to sound strong, confident, and unified," she emphasized to TCTMD.
Human Contact Strained
The urge to speak up, particularly as it pertains to health, comes at a time when physicians are struggling to connect on a human level with patients and each other. Traditional communication lines have been severed. Not only is there less face-to-face consultation among physician colleagues, but also in-person patient visits have been radically curtailed.
It's time for people who have some expertise . . . to stand up and try to set the record straight. Ajay Kirtane
Medicine depends on that innate humanity possessed by empathetic physicians, Kirtane explained. "If we have 15 patients in a session or 25 patients in a session, they come from all walks of life and you have to be able to relate to them. And it's beyond just their medical care. Especially in these times, it has to go beyond their medical care."
It's also what keeps physicians fulfilled, he said. "That one aspect is what allows you to come at the end of the day and feel good about what we do."
COVID-19 has been a stark contrast. "The fact that we cannot sit down on a patient's bed and talk to them. The fact that I can't hug a patient, hold their hand, physically comfort somebody who's dying. It's impacted me and also patients," Harriette Van Spall, MD, MPH (McMaster University, Hamilton, Canada), observed to TCTMD.
"There were so many things that I just did without thinking but that drew me close to people and allowed me to comfort them that a [hand] wave can't," she said.
Yet doctors have found ways to connect, even on the COVID ward. Practicing medicine means coming face-to-face with death, and during this pandemic that's been a daily struggle. As such, efforts by politicians and others to sow doubts about the severity of this disease has provoked "raw emotion" for Januzzi.
"It's easy to ignore the human suffering that's going on if a person is able to be separated from everything that is currently going on in hospitals and intensive care units all around the country," he said. "But when we have to deal with it on an everyday basis, when we have to hold an iPad so that patients can say goodbye to their families, alone, suffocating, every single experience like that makes it more and more raw for us."
Physicians Learn Their Limits
Amid these stresses, burnout has naturally grown more acute with COVID-19. But on the other hand, COVID-19 has drawn attention to the fact that clinicians aren't machines.
"Prior to this, many of us would push ourselves if we're pregnant or when we're sick, to just do our jobs and neglect ourselves. This was the first time you couldn't ignore the fact that you could get sick and this sickness could kill you," Mehta said. "I think that with this we've recognized that we are not all that invincible. It's also important for the world to recognize that we have emotions as well."
She added: "We need help. We can't work 24/7 for so long."
That's helped foster the acceptance both in the physician community and among hospital administrators that physicians have mental as well as physical needs. "Allowing them to have this work-life balance, giving them time to eat, giving them time to go to the bathroom is essential," Mehta emphasized, noting that nurses have already made great strides in this area.
I think that with this we've recognized that we are not all that invincible. Laxmi S. Mehta ​​​​​
For years, it's been taboo for doctors to show vulnerability, Mehta observed, because this may negatively affect licensing and hospital privileges. Several pieces of legislation currently in the works will hopefully turn the tide, she said. Thanks to COVID-19, "mental health has become acceptable to talk about, and hopefully the stigma associated with seeking care will change soon," so that it doesn't hold negative career ramifications.
Time to Speak Up
Early in the pandemic, healthcare workers were hailed as heroes, a perception that could have put extra stress on physicians to be superhuman. But everyone who spoke with TCTMD said that this early appreciation came as a welcome surprise. And that wasn't just aimed at physicians, Kirtane stressed. "Let it first and foremost be said that everybody from the nurses to the janitors, to everybody involved in the hospital, any healthcare worker—it felt good to be recognized for what we do."
As COVID-19 stretched into the fall, however, support grew more muted. People's attention to the virus' spread started to wane and conspiracy theories gained momentum, some raising questions about the virus's very existence. Millions of Americans ignored public health advice not to travel over the Thanksgiving holiday and are planning to do so again in the weeks to come.
It doesn't have to be this way, Januzzi stressed. Healthcare professionals and sage medical advice don't have to be sidelined by political agendas or partisan media.
Imagine an alternate world "where physicians are on the front lines of public health and the public is accepting that advice," he suggested. "That's what we hope for. At the end of this—and there will be an end to this, we are closer to the finish line than we are to the starting line—the hope would be that we could imagine a world where faith in science and medicine is restored, supported by our leadership rather than undermined, and that science leads us to greater public health."
Physicians need to lead with a united voice, even within their own institutions, Gulati urged, citing the evolving stance on masks at many centers as a case in point. "Early on at our hospital, for example, we were told that if we wanted to wear masks, initially we were banned from [doing so] if we weren't taking care of a COVID patient. Then we were told, okay, you can wear masks but we're not going to provide them, so you can bring your own to work. And it was coined at my hospital a 'social comfort mask.' . . . It was crazy," she said, adding, "I've left there as a result."
The hospital ultimately provided masks and mandated that they be worn, but this took time, Gulati said. Today, "many hospitals are still recycling N95s, because there aren't enough of them."
Still, each person gets a say in how they present themselves in public, Gulati said—if doctors don't want to be political, or if their workplaces are against it, then don't be political. Be responsible, define boundaries, and be ready to live with the consequences, she advised.
Politics and the pandemic, however, aren't the only things that have motivated doctors to speak up. This summer, #BlackLivesMatter hashtags popped up across #CardioTwitter, an unprecedented acknowledgement that cardiologists want to be active in advocacy.
Although social determinants of health have been discussed for years, "all of these things exploded to the surface at the same time," Gulati said, particularly with COVID-19 having such a devastating impact on specific racial and ethnic groups. "We were seeing right then and there the differences between who was getting sick, who was dying from this disease. . . . It was predominantly African-American, Hispanic, and Native or Indigenous populations, who have traditionally been underserved by every part of medicine."
Januzzi agreed. "There's an old saying that has nothing to do with medicine that applies here, which is: you poke the bull, you get the horns," he quipped. "What has happened in medicine is that there has definitely been an awakening not only with respect to healthcare issues but also social determinants of health, which include violence against minorities."
COVID-19 has "laid bare" the impact of these disparities for "people who couldn't work remotely, people who lost their jobs, people who couldn't live separated from others and consequently had COVID-19 go plowing through their whole family," he noted.
Januzzi said that it's impossible now for him to return to a "more-passive posture."
"I feel it is my own personal responsibility and is very much aligned with the values that we accepted when we became physicians. It's very aligned with the values of our institutions [and professional societies]. Diversity, inclusion, and just delivery of healthcare is a human right," he said. "And I feel quite strongly that the lessons of 2020 will carry forward into the postpandemic world."