Values-Based Outpatient Care: Put Patients First Even When No One's Watching
OBL and ASC cases must be done with as much rigor as those in the hospital, physicians urged at ISET 2020.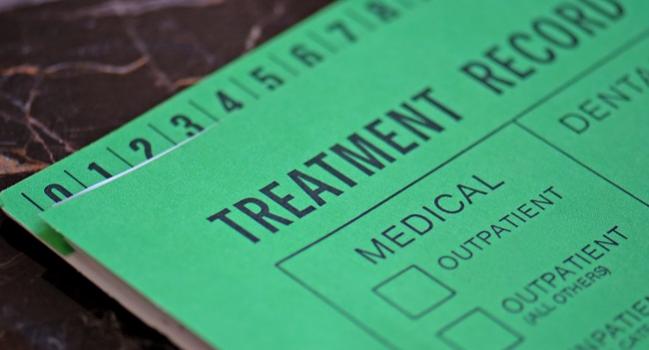 HOLLYWOOD, FL—Enthusiasm about the freedom, quality of life, and cost savings that come when peripheral vascular interventions leave the confines of the hospital setting must be tempered with a dose of reality, a panel of experts urged recently at the 2020 International Symposium on Endovascular Therapy (ISET).
At least for now, with oversight in its infancy and current guidelines built on a shaky foundation, physicians need to ensure that safety and outcomes aren't sacrificed, they said, offering their firsthand experience of how this can be achieved.
Early data from ambulatory surgical centers (ASCs) and office-based labs (OBLs) across the United States do in fact suggest that invasive treatments like angioplasty and atherectomy can be done safely in freestanding facilities. But, as explored in an investigative report by TCTMD, allegations of devastating complications, overtreatment, and false diagnoses circulate throughout the healthcare community.
Richard F. Neville, MD (Inova, Falls Church, VA), following a string of presentations on best practices, warned ISET attendees that he was going to "throw a little cold water on the whole thing."
"We've had a couple of these corporate OBLs open up in our area. They've hired people we don't really know, and we're seeing the results of that," said Neville, who works in a seven-hospital system.
We have to be consistent in our treatment paradigms. Gary Ansel
Just last week, Neville reported, a patient came to his office for a second opinion after undergoing ultrasound of his arterial tree and being given a slated management plan that called for bilateral arteriography and intervention. In reality, this person "had actually pulled a hamstring and had palpable pulses," he said. "We had [another] patient who came in the other day for claudication and had atherectomy of everything on both lower extremities. I had to struggle to do a very distal pedal bypass to save his limb."
Done the "right way, I think [the outpatient option] can be a wonderful instrument. I just want to inject a note of caution," Neville said.
After the session, Neville told TCTMD he has gone to medical boards and insurance companies but that the responses have essentially been: "It's not our problem." These concerns aren't unique to his region, he stressed. "It's across the country and we don't know what to do—the vascular societies don't know what to do."
Barry T. Katzen, MD (Miami Cardiac & Vascular Institute, FL), one of the session moderators, said the "growth and increasing interest in outpatient labs" is what led to this topic's inclusion in the ISET agenda this year. "Also, there are people who are concerned about the level of care or the outcomes or other issues related to scope." One barrier, he added, is that outcomes reporting is currently voluntary.
To TCTMD, Katzen said he's also seen similar patterns of mistreatment. "There's probably not a week that goes by that someone doesn't come into the practice where we're seeing unfortunate things that have happened to patients," he noted.
If there is a particular clinical scenario that presents itself and you just have this [bad] feeling in your gut, that might be a red flag for you. Bret N. Wiechmann
When asked what actions physicians can do when they run into this in their communities, Bret N. Wiechmann, MD (Vascular & Interventional Physicians, Gainesville, FL), told TCTMD: "There's not a one-sentence answer . . . . Whose realm does it fall under?" Egregious acts might need to go to the relevant board of medicine, he suggested.
Wiechmann is president-elect of the Outpatient Endovascular and Interventional Society, a group of office-based clinicians that runs a registry—albeit voluntary—and offers education to interested providers at its annual meeting. Invoking Hippocrates during his ISET presentation, he emphasized that quality, safety, and patient selection must be as good in outpatient facilities as in hospitals.
The question is how to get there, all agreed, sharing their own strategies.
'Find a Common Purpose'
Among the top challenges currently faced by vascular care providers "is trying to stay ethical in an unethical world," said Gary M. Ansel, MD (OhioHealth, Columbus), in his talk exploring career paths for employed versus nonemployed physicians.
Although the exact standards are being hashed out for OBLs and ASCs, that's no excuse for bad behavior, he said. "First of all, I want to make sure that we all understand something: nonindicated procedures are assault and excessive billing is stealing. As physicians we have to live by this. However, . . . withholding appropriate treatment is also a crime."
Dealing with uncertain reimbursement, rising infrastructure costs, and other financial pressures is a challenge, and physicians may feel like "everybody is pointing fingers at us," Ansel allowed.
However, physicians also have a responsibility to guard against responding poorly to these stressors, whether that's focusing on income at the price of appropriateness or preferentially siphoning off profitable cases away from hospitals to self-owned offices. "We have to watch out that we're giving the same care in our OBL or ASC as we would in that patient if we were employed at a hospital," Ansel continued. "We have to be consistent in our treatment paradigms."
The optimal response is instead for physicians "to aggressively insert themselves into the administrative process, focus on appropriateness, be the patient advocate, and take the highest ethical road. We have to find a common purpose," he said.
Gut Feelings, Red Flags, and Safety Plans
In terms of practicalities, Wiechmann emphasized to the ISET audience that outpatient facilities must have systems in place for quality assessment and improvement as well as a manual outlining policies and procedures.
On a quarterly basis, his practice takes a close look at its processes, Wiechmann said. "It involves things like making sure language in the informed consent is appropriate and up to date, [revisiting] time-out procedures, [doing] chart reviews, and even things as mundane as making sure that your backup generator is still operational and your crash cart meds are still in date."
When opening an OBL or ASC, he stressed, consider the scope of practice. "What service lines do you plan to offer? Is there anything that you wouldn't do and, if so, what is the reason why you wouldn't? There are certainly things that we can't do in an office-based lab because they're inpatient procedures: carotid stenting, aneurysm repair, and so on," he explained.
On a case-by-case basis, the risk-benefit trade-off should include patient-related factors such as age, frailty, comorbidities, anatomical issues, and history of severe contrast reaction. "Everyone is a little bit different, but you might feel more comfortable treating [certain individuals] in a hospital setting," Wiechmann pointed out. The patient's own preference can also come into play, he added, but "in my experience if you offer them both venues they tend to choose the office-based environment.
"Perhaps the biggest test," he continued, "really is your gut—if there is a particular clinical scenario that presents itself and you just have this [bad] feeling in your gut, that might be a red flag for you. You just want to think hard about that."
For Wiechmann, safety is paramount. Be ready for the absolute worst-case scenario with not only Plan A but also Plan B, as well as a transfer agreement with a nearby hospital, he encouraged. Have appropriate supplies like a crash cart but also everything that might be required for bailout procedures, such as covered stents/endografts, coils/snares, and occlusion balloons.
"Again, this is no different from the hospital. My point being that if you don't change the standard of your care or your practice patterns you should anticipate the same results," he commented.
How can this play out? Wiechmann shared what he called "a perfect example early on in our experience—a 73-year-old female with small native vessels. She has an external iliac occlusion successfully canalized [with] angioplasty. After stent placement, she has pain with postdilation. Sure enough, she's got a rupture. We're fully prepared to place a covered stent because we've done the work upfront."
In the end, it's about being smart and using common sense. Mark J. Garcia
Mark J. Garcia, MD (EndoVascular Consultants, Wilmington, DE), had similar advice.
"Critical to procedural success is having the right equipment and devices available—you have to be sure in your equipment room you have the things that are going to be needed, especially [things] that can get you out of harm's way," he said in describing his experience opening an OBL. "In the end, it's about being smart and using common sense," Garcia observed.
Another OBL-based physician, Jihad A. Mustapha, MD (Advanced Cardiac & Vascular Centers for Amputation Prevention, Lansing, MI), described his work as a calling: "CLI work is my passion. Patients are my responsibility. There is no greater need with so many opportunities for therapy ahead of us."
OBLs, he explained, eliminate the bureaucracy of hospitals but don't mean that the physician is going it alone without any peer oversight. These offices still can involve multidisciplinary teams. His facility, for example, has vascular surgeons and interventional cardiologists working together plus a "virtual team" that includes primary care physicians, wound clinics, and podiatrists that communicate readily with each other.
OBLs also enhance care by giving clinicians more freedom in making treatment decisions, in that they don't have to choose from a limited list of specific devices mandated by the hospital. At his lab, he said, "everything you can need or will need is available. Of course, you think [through] all the complications that can happen and you plan for it. Because it's going to happen, and if you do that, you'll be ready."
Data and Transparency
Opening an OBL, though, requires personal responsibility, Mustapha underlined. "If you're going to do CLI work outside the hospital you should govern yourself, and that's what we're doing,"
Urging transparency, he shared details from his OBL experience. In 2019, for example, 770 interventions were performed at the first office he'd opened (up from 506 in 2018). Critical limb ischemia (Rutherford 4-6) made up 90% of the case mix. Despite this complexity—for example, all treated lesions were chronic total occlusions—Mustapha said complication rates were low and on par with what has been seen in clinical trials. The most common were controlled access-site bleeding (11%), dissections requiring invasive management (5.3%) or conservative treatment (3.6%), perforations needing invasive management or conservative treatment (2.9% each), and hematomas requiring conservative treatment (1.4%).
Wiechmann, for his part, shared studies showing peripheral vascular interventions can be done safely and effectively.
Published in 2017, a JACC: Cardiovascular Interventions paper focused on more than 200,000 Medicare beneficiaries who had peripheral procedures between 2010 and 2012. After adjustment for clinical factors as well as the interaction between clinical care location and physician specialty, treatment at an outpatient facility versus in the hospital was associated with higher risk of repeat revascularization, but there were no differences in any other clinical outcomes, including mortality and amputations.
Another study, this time in the Journal of Endovascular Surgery, showed similar safety and efficacy no matter whether outpatient endovascular tibial artery interventions were done at an office or in a hospital. "You might say, well, this is probably selection bias. They chose the easy patients to do in the office and more complex patients in the hospital," Wiechmann said. "That's precisely my point: this is all about patient selection."
Other data from various groups around the US show "very low and acceptable complication rates for peripheral arterial intervention in the 1% range," he added, citing one report published in the Journal of Vascular Surgery and another in Vascular. The OEIS National Registry also is tracking outcomes on a large scale.
Physicians want to know where they stand. They just don't want to be shamed. Barry T. Katzen
Closing out the session, Katzen further emphasized concerns about the lack of oversight. "One of the issues that's come up in the discussions about [outpatient facilities] is the level of scrutiny of work—in terms of outcomes, of reporting your complications, things like that—that goes on in the hospital environment is currently different from what goes on in an outpatient setting," he observed.
Wiechmann acknowledged that the "point is very valid."
That said, he continued, "there are bad actors in the office-based space and there are quite honestly bad actors in hospitals. So it's across the board."
The answer is to "come up with a standard that everybody could abide to, whether it's through submitting data or accreditation and certification processes. I think that's the end goal," Wiechmann explained. "But it's a hard nut to crack and a difficult thing to get everybody compliant in the same way."
In the conversation with TCTMD, Neville said that physicians are open to learning from their peers' practice patterns. At his hospital system, for instance, they de-identified outcomes for practitioners so that they could compare their results against each other. "It was actually received really well, you'd be amazed. Everybody was like, 'Oh, this is great stuff,'" he said. And the good news is that "there weren't that many outliers."
Katzen agreed that doctors are eager to learn. "Physicians want to know where they stand. They just don't want to be shamed," he concluded. He also highlighted the work of physicians doing work at the highest standard of quality, which he said was one of the consistent messages from the ISET session.
Correction: A prior version of this story mistakenly identified Richard F. Neville, MD, as Keith Sterling, MD.