What's Going to Be Hot at TCT 2023
In the offing: DCBs for ISR, late outcomes after low-risk TAVI, new transcatheter mitral and tricuspid valves, and more.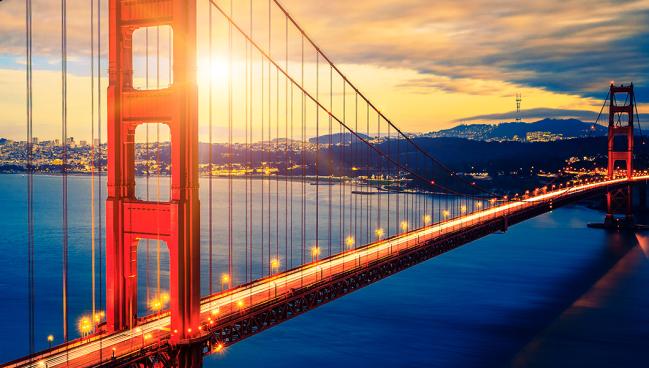 TCT 2023 kicks off Monday in San Francisco, CA: cardiologists convening in the City by the Bay for this year's 4-day meeting will recognize much of the tech- and technique-focused programming they have come to know and love, with a few new bells and whistles.
Monday's focus is the Global MedTech Innovation Day, featuring prominent industry leaders, regulators, and scientists, the popular "shark tank" competition, as well as daylong programming focused on cardiovascular nurses and technicians. Rounding out what is often early-phase pilot studies and experimental firsts in Monday's program are a smattering of scientific abstracts, registry results, and hot-topic debates, grouped under the moniker of "featured clinical research" sessions.
Tuesday things get going in earnest with the first live case session of TCT 2023, followed by the first of three late-breaking clinical trial (LBCT) sessions. Before all is said and done, the meeting will feature 44 live cases, 12 LBCTs, 15 late-breaking clinical science presentations, and 28 featured clinical research sessions—this year, these last are loosely grouped by region. If that sounds like a lot of running around, there's programming for that, too: Wednesday is designated "White Sneaker Day," so there's no excuse for slowing down.
In a telebriefing with the media last week, program directors Juan Granada, MD (Cardiovascular Research Foundation [CRF], New York, NY), Ajay J. Kirtane, MD (NewYork-Presbyterian/Columbia University Irving Medical Center, New York, NY), and Roxana Mehran, MD (Icahn School of Medicine at Mount Sinai, New York), emphasized the international nature of the meeting. Mehran, for her part, pointed to efforts to give a platform to the "next generation of leaders," providing them an opportunity to not only learn but also present their work.
Kirtane gave the example of the live case program, which includes both real-time and prerecorded cases from around the globe. The latter approach, he added, "allows us the ability to showcase devices and technologies that would be hard to do live just because of the fact that many of them would be experimental or early phase" in the United States.
Late-Breaking Clinical Trials
For LBCT I, on Tuesday, the spotlight stays squarely on TAVI. First up are the 5-year follow-up from PARTNER 3 and the 4-year follow-up from the Evolut Low-Risk TAVR trial. Of note, 3-year results for the latter were released at the American College of Cardiology meeting earlier this year, as reported by TCTMD. Third in this opening LBCT session at TCT 2023 is WATCH-TAVR, addressing the safety and efficacy of combining left atrial appendage closure at the time of TAVI, followed by ALIGN-AR, featuring a dedicated valve (the JenaValve Trilogy) for treating high-risk patients with symptomatic aortic regurgitation.
On Wednesday, LBCT II includes peripheral, coronary, and structural research. The standout here is AGENT, the investigational device exemption (IDE) trial being conducted for US regulatory purposes that is randomizing patients with in-stent restenosis to a paclitaxel-eluting balloon or plain old balloon angioplasty. LIFE-BTK, meanwhile, will attract the attention of folks keeping tabs on permanent stent alternatives: investigators will present outcomes following the use of the Esprit BTK drug-eluting resorbable scaffold (Abbott) versus standard percutaneous transluminal angioplasty for infrapopliteal disease. Later in that same session is T-PASS, the latest study to delve into short dual antiplatelet therapy in the setting of PCI for ACS, this time featuring ticagrelor monotherapy. Lastly, PiCSO-AMI-I revisits an approach dating back a decade by testing the application of pressure-controlled intermittent coronary sinus occlusion during PCI procedures to minimize infarct size.
Finally, on Thursday, LBCT III features two trials of differing approaches to tricuspid regurgitation: TRISCEND II is the prospective, multicenter pivotal clinical trial evaluating the safety and effectiveness of the Evoque transcatheter valve (Edwards Lifesciences) against optimal medical therapy in severe tricuspid regurgitation. TRILUMINATE, on the other hand, uses the TriClip (Abbott) transcatheter edge-to-edge (TEER) system; results for this trial were released earlier this year at the American College of Cardiology scientific session. At TCT, attendees will get a detailed look at the quality-of-life (QoL) study for this trial, which takes particular significance since QoL benefits drove the superiority of TEER over medical therapy alone. No differences were seen for the "hard" components of the composite primary endpoint: death or tricuspid surgery, or hospitalization for heart failure. Rounding out LBCT III are VIVA, comparing SAVR versus TAVI in patients with small aortic annuli, and 1-year outcomes of CLASP IID—the head-to-head trial of the MitraClip (Abbott) and the Pascal (Edwards Lifesciences) TEER systems in degenerative mitral regurgitation. Interim results for this trial were unveiled at TCT last year.
Many of these devices and approaches—or novel ones eager to take their places—also see some stage time in the three late-breaking clinical science sessions, which feature some novel stent platform analyses, a renal denervation analysis, intravascular imaging, and more. All of the studies, spanning from first-ever findings to long-term results, hold implications for shifting patient care, said Mehran, depending on what the still-embargoed data show. "I think every one of them has a possibility of changing practice," she said.
Open and Fun
Like last year, TCT is aiming for an open, free-flowing layout. Instead of a "Main Arena," there are several open-air hubs, making it possible to catch a glimpse of what's happening between different theaters. The FDA Town Hall series this year includes six sessions, spanning everything from drug-coated balloons and renal denervation to artificial intelligence and progress on improving diversity and inclusion.
If all of the data, debate, and device displays become too much, this year's TCT includes a "Fun Zone" to "unwind, connect, recharge." The space is equipped with games, a lounge area, and a photo booth. Photos of the aforementioned white sneakers can be entered to win a free year's subscription to TCTMD Gold and free admission to a 2024 CRF meeting.
For anyone not able to attend TCT in person, a selection of sessions found here will be streamed live.

Shelley Wood is Managing Editor of TCTMD and the Editorial Director at CRF. She did her undergraduate degree at McGill…
Read Full Bio