ACC, EHRA Cancel 2020 Meetings Over COVID-19
Within hours of the ACC's announcement, the European Heart Rhythm Association 2020 also announced their meeting was off.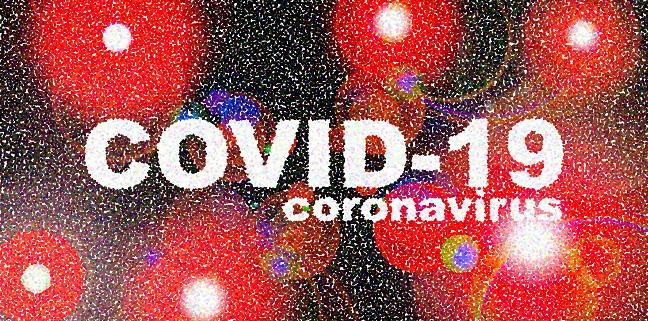 The first major US cardiology meeting of the year—the American College of Cardiology (ACC) 2020 Scientific Session, which was to be held in conjunction with World Congress of Cardiology (WCC)—has been canceled because of the continuing spread of the novel coronavirus called COVID-19.  
The meeting, slated for March 28-30, 2020, in Chicago, IL, has not been completely abandoned: organizers are making virtual plans for some elements of the ACC/WCC program to be made available, including the late-breaking clinical trials. These plans have not been finalized, but an announcement on those virtual, web-based sessions will be made in the coming days, according to the ACC.
Given this, all embargoes and planned simultaneous publications remain in place.  
"Our decision to cancel our flagship annual event was not taken lightly," ACC President Richard Kovacs, MD (Indiana University School of Medicine, Indianapolis), wrote in an email to meeting attendees. "The ACC has been closely monitoring updates and recommendations from the Centers for Disease Control and Prevention (CDC) and the World Health Organization (WHO), as well as state and local governments."
The European Heart Rhythm Association (EHRA) congress in Vienna, Austria, was scheduled to overlap with ACC, March 29-31, but late Monday, organizers announced this meeting, too, would be canceled. In a statement posted on the website, EHRA President Hein Heidbuchel, MD (Antwerp University, Belgium), stated that meeting planners are currently in discussions as to how to move forward. While possibilities include postponement for a later date or delivering sessions via web-based online presentations, the focus right now, said Heidbuchel, is to allow doctors and hospitals to deal with the outbreak.
Meeting cancellations have seemed increasingly inevitable over the past week amid news that a large number of hospitals and academic medical centers had instituted travel bans. Partners Healthcare, which includes the Brigham and Women's Hospital and Massachusetts General Hospital, has prohibited international and domestic travel, as did the Cleveland Clinic, Columbia University Irving Medical Center, and New York University Langone Health, among many others. If a full ban isn't in place, centers are strongly discouraging nonessential, work-related travel.
I'm not saying to replace the ACC or any meeting of that scale, but in terms of the delivery of educational content or information that is timely for patient care . . . I don't think that has to be contingent on a physical meeting space anymore. Deepak Bhatt
In the United States, there are 545 confirmed cases of the coronavirus and 22 deaths. Thus far, California, New York, Oregon, and Washington have declared states of emergency. In China, where the disease began, there have been more than 80,600 people infected, while Italy has been the second-hardest hit with more than 7,300 documented cases. Worldwide, there are more than 110,000 confirmed cases of coronavirus and roughly 3,800 people have died. To date, the disease has been detected in 97 countries.
Size-wise, of all the major cardiology meetings, the ACC annual sessions are second only to the European Society of Cardiology Congress. In 2019, nearly 18,000 physicians, nurses, researchers, media, and industry reps attended ACC in New Orleans. Of the 12,500 professional attendees, 3,500 were from outside the US. 
Partial Conversion to a Virtual Meeting
In his letter, Kovacs said the health, safety, and well-being of meeting attendees is critical, particularly since a large number of ACC members are on the "front lines of preparing and reacting to the COVID-19 outbreak." For that reason, they felt it was in everyone's best interests to cancel the meeting. Kovacs noted that the cancelation marks the first time in 69 years the scientific sessions have not been held, but said they are planning to still recognize award winners and deliver parts of the program in a virtual capacity.
Deepak Bhatt, MD (Brigham and Women's Hospital, Boston, MA), who was scheduled to present two late-breaking clinical trials, the first on eicosapentaenoic acid levels and cardiovascular outcomes in REDUCE-IT and the second a look at clinical outcomes among diabetic patients in the COMPASS trial, said the ACC/WCC planning committee made the right decision in light of continued spread of COVID-19.
Nonetheless, he thinks the current reality brought about by COVID-19 represents an opportunity.
"My hope is that at least some things, like the late-breakers, will be preserved and hopefully the most exciting elements of the live meeting will be converted to a virtual meeting," he told TCTMD. "In a sense, as is often the case in life, a crisis can prompt beneficial changes. I think that can happen here. Live meetings are terrific. There is a certain social element that's really fun and the networking isn't always reproducible virtually on the same scale, but the delivery of educational content such as late-breaking science and clinical trial data can be done virtually. As a field in cardiology, and more broadly medicine, we should be moving towards that. I'm excited to see how things play out with the ACC."
He noted that 20 years ago, nearly all the meetings for clinical investigators took place in person; today, the majority are done online.
"I'm not saying to replace the ACC or any meeting of that scale, but in terms of the delivery of educational content or information that is timely for patient care, which hopefully the late breakers are, I don't think that has to be contingent on a physical meeting space anymore," said Bhatt. The biggest challenge for ramping up virtual, web-based presentation will be time given that the meeting is just 19 days away.    
The ACC/WCC has attempted to provide answers to some of the most frequently asked questions, which are available here. The next ACC annual meeting is scheduled for March 20-22, 2021, in Atlanta, GA.
Last week, the ESC canceled their Acute Cardiovascular Care Congress which was scheduled to be held March 7-9 in Athens, Greece. EuroPCR, which is planned for May 19-22 in Paris, France, is still a go, but meeting organizers said they are closely monitoring the situation. In France, however, there is currently a ban on gatherings of more than 5,000 people in confined spaces. 

 


Michael O'Riordan is the Associate Managing Editor for TCTMD and a Senior Journalist. He completed his undergraduate degrees at Queen's…
Read Full Bio