CHANGE DAPT: Study Contests Benefit of Ticagrelor Over Clopidogrel After PCI in ACS
The study is a "piece in a mosaic," one researcher says, and comes after a number of other analyses have challenged ticagrelor's supremacy.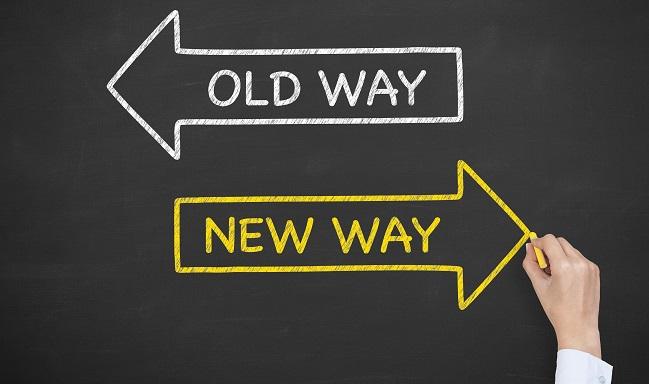 BARCELONA, Spain—Patients with ACS who underwent PCI after a protocol switch to ticagrelor-based dual antiplatelet therapy (DAPT) did not have better clinical outcomes than those who were treated when clopidogrel was the predominant P2Y12 inhibitor, the observational CHANGE DAPT study shows.
In fact, major bleeding was higher in ticagrelor-treated patients (2.7% vs 1.2%; adjusted HR 2.75; 95% CI 1.34-5.61), with no offsetting advantage in terms of ischemic outcomes, Clemens von Birgelen, MD, PhD (Thoraxcentrum Twente, Enschede, the Netherlands), reported at the European Society of Cardiology Congress 2017 here.
von Birgelen described the study as a "piece in a mosaic" of recently reported analyses that include the TOPIC trial and data from the Swedish Coronary Angiography and Angioplasty Registry (SCAAR), both of which question the superiority of ticagrelor over clopidogrel.
"It would be important to reconsider the primacy of the more potent P2Y12 inhibitor-based DAPT as compared to clopidogrel," he told TCTMD.
"As devices become safer, as we see fewer ischemic endpoints associated with PCI in ACS patients with very-thin-strut and ultrathin-strut drug-eluting stents, complications of the concomitant medications, such as bleeding risk, become increasingly important," he continued. "Therefore, it makes sense to reconsider decisions taken 8 or 10 years ago when devices had more ischemic problems than now."
But that might be easier said than done. Because clopidogrel is available as a generic, industry has little interest in performing a new study comparing clopidogrel with ticagrelor (Brilinta; AstraZeneca) to revisit the results of the PLATO trial, von Birgelen said.
In addition, it is challenging to go against strong recommendations in the guidelines, he indicated, noting that his center has decided not to change their ticagrelor-based protocols at this time. "But I think our data are reassuring for physicians who in individual cases want to deviate from the guidelines, who want to treat their patients with clopidogrel because they feel that they are more prone to develop bleeding. They should feel assured that they are not doing a bad job."
The findings were published simultaneously online yesterday in EuroIntervention.
Contradicting PLATO
Based on the results of the PLATO trial, current guidelines recommend using ticagrelor over clopidogrel as part of DAPT in patients with moderate-to-high-risk ACS. Only about 65% of patients in the trial underwent PCI, however, and of those, more than 60% received BMS; the rest received earlier-generation DES.
In current practice, most patients with ACS receive newer-generation DES, which have demonstrated superiority over earlier-generation devices. Ticagrelor has not been shown to have an advantage over clopidogrel in that situation, von Birgelen said.
To explore that issue, he and his colleagues performed the CHANGE DAPT study. Primary DAPT regimen protocols switched at their center on May 1, 2014, from a clopidogrel-based approach to a ticagrelor-based strategy. The investigators thus compared outcomes of 1,009 patients with ACS who underwent PCI in the roughly 16 months before the change with 1,053 patients treated in the roughly 16 months after the change.
The primary endpoint was net adverse clinical and cerebral events (all-cause death, stroke, or major bleeding). That occurred in 7.8% of patients treated during the ticagrelor era and 5.1% of those treated during the clopidogrel era (adjusted HR 1.75; 95% CI 1.20-2.55). The difference was driven by major bleeding, with no differences for any other outcomes.
The higher rate of major bleeding with ticagrelor is noteworthy, von Birgelen said, because patients in that time period were more likely to undergo radial procedures and to use proton pump inhibitors and less likely to use glycoprotein IIb/IIIa inhibitors, all of which are associated with lower bleeding risks.
Findings 'Wouldn't Change My Practice'
Commenting for TCTMD, Deepak Bhatt, MD (Brigham and Women's Hospital, Boston, MA), said caution is needed when interpreting observational studies, especially when they conflict with randomized evidence.
Bhatt pointed out, too, that recent registry data from the SWEDEHEART study are not only consistent with the findings of PLATO, but show even larger risk reductions in favor of ticagrelor.
"Which observational study are you going to believe?" he asked. "I guess I'm more likely to believe the one that's concordant with the randomized clinical trial versus one that's discordant with it."
Thus, Bhatt said, "CHANGE DAPT wouldn't change my practice."
But real-world studies like this one might cause clinicians to think more carefully about how they select patients for treatment, he suggested.
"There's nothing wrong with a little caution if CHANGE DAPT provokes that in terms of patient selection," Bhatt said. "That part of registry and real-world analyses is always a good lesson: be careful in applying randomized clinical trials and be careful about patient selection, trying to match the type of patient that actually got into the trial."


Todd Neale is the Associate News Editor for TCTMD and a Senior Medical Journalist. He got his start in journalism at …
Read Full Bio
Disclosures
The CHANGE DAPT study was performed without external funding. The research department of Thoraxcentrum Twente has received research grants provided by AstraZeneca, Biotronik, Boston Scientific, and Medtronic. Data acquisition was partially supported by an unrestricted research grant from AstraZeneca.
Von Birgelen reports no relevant conflicts of interest.