CV Prevention Meds Underused in Hispanic, Latinx PAD Patients
The authors and an outside expert say solutions are needed now to improve access to care and prevent adverse outcomes.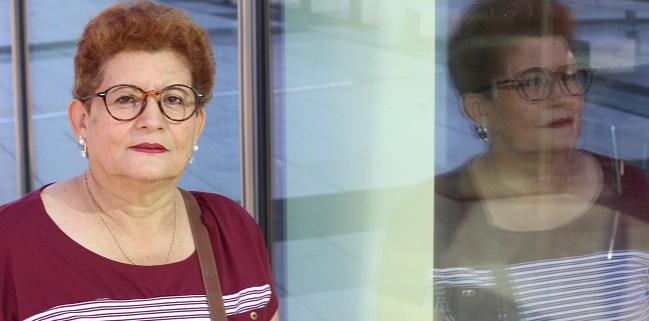 Hispanic/Latinx patients with PAD are under-prescribed guideline-recommended CV medications, new data suggest. Underuse varied and was greatest among individuals of Mexican descent.
"Given the beneficial effects of cardiovascular pharmacotherapies, our reported levels of underuse among patients with PAD suggest an imperative to raise awareness among clinicians about treatment of patients with PAD according to the established guidelines to prevent adverse outcomes," write Simin Hua, MHSc (Albert Einstein College of Medicine, Bronx, NY), and colleagues in a paper published online August 5, 2020, ahead of print in the Journal of the American Heart Association.
Among Hispanic/Latinx patients with PAD, Hua and colleagues found that only one in four received lipid-lowering agents, one in three received antiplatelet agents, and one in two received antihypertensives.
Commenting on the study for TCTMD, Jihad A. Mustapha, MD (Advanced Cardiac & Vascular Centers for Amputation Prevention, Lansing, MI), agreed more efforts should be directed to improve treatment in this important patient group.
"However, the bigger problem remaining to be addressed is the aggressive nature of the disease itself," he said in an email. "Combining lack of access to care with PAD at different levels can mean the difference between life and death for any population, especially the [Hispanic/Latinx] population." He added that he was "astonished" that despite the large plaque burden in patients with PAD, 75% of the patients in the study cohort were not provided lipid-lowering agents.
"We've known about the issue reported in this manuscript since the early '90s and plans were put in place to achieve equity, eliminate disparities, and improve the healthcare for all groups by 2020," Mustapha said. "Clearly this goal has not been met; nowhere near close to the target of equity."
Frequent Physician Visits Help
Among the 1,244 Hispanic/Latinx patients (826 individuals with a PAD diagnosis and 418 with CAD alone), most were born outside the United States and their language of choice was Spanish. More than one-third had no health insurance. Patients with both PAD and CAD (n = 103) were more likely than those with either disease alone to be older, male, or retired, to have less than a high school education, to have Medicaid or Medicare, and to take more medications. The PAD and CAD cohort also had more CV risk factors and comorbidities such as diabetes, stroke, heart failure, and intermittent claudication.
Having both PAD and CAD appeared to be a predictor of antiplatelet and statin therapy. Individuals with both diseases had more than a 20% higher prevalence of those agents than those with PAD alone (P ≤ 0.001). Compared with patients with CAD alone, however, there were no differences in use of most CV medications. After multivariable adjustment, patients with PAD and CAD were still more likely than those who had PAD alone to use antiplatelet medications (prevalence ratio [PR] 1.52; 95% CI 1.20-1.93) and statins (PR 1.74; 95% CI 1.30-2.32).
History is repeating itself when it comes to healthcare disparity in [this] population. Jihad A. Mustapha
Compared with other Hispanic/Latinx groups, Mexican patients had the lowest rate of use of all classes of CV medications. Among some groups, such as Puerto Rican patients, having insurance coverage was associated with a higher likelihood of prescription antiplatelets and statins. However, this was not true across all comparisons. Despite a relatively high rate of health insurance coverage, Cuban and Dominican patients had low levels of statin and antihypertensive use compared with other groups.
Another factor associated with a higher likelihood of receiving CV therapies among some groups was frequent physician visits. Those who reported seeing doctors twice or more in the last year were three times more likely to receive statins than those who visited doctors less often. Similar patterns were seen for antiplatelet and antihypertensive medication use. Having CV risk factors such as hypertension and diabetes was associated with frequency of physician visits.
Solutions Needed Now
Mustapha said the low percentage of PAD patients in this study who were receiving guideline-appropriate therapies has troubling implications.
"What does it mean to [Hispanic/Latinx] patients to be undertreated? It means 64% to 69% will have a major amputation within the next 5 years," he observed. In a study of the Healthcare Cost and Utilization Project (HCUP) national inpatient database, Mustapha and colleagues found that like African-American patients, those who are Hispanic are less likely to access advanced care in the earlier stages of disease than Caucasian patients. They also noted that Hispanic and African-American patients with PAD are more often admitted through the ED as opposed to direct inpatient admission and are overall sicker at admission.
"The need for a national healthcare approach designed for [Hispanic/Latinx] patients with PAD and critical limb ischemia is long overdue," Mustapha said. "A solution to the problem at hand will only be resolved by an affirmative action plan with milestones and timelines of expectations and delivery of pre-set goals. A large undertaking as such requires governmental support. Otherwise, we will most likely be writing the same manuscript again in 5 years and 10 years from now. History is repeating itself when it comes to healthcare disparity in [this] population."
In an email, Hua said future research involving focus groups or in-depth interviews might help explain the low use of medications among individuals with PAD, and also shed light on gaps in care. Potential approaches to help, she added, might include reducing medication costs and improving patient understanding about the serious consequences of PAD and the importance of preventive therapies.

Disclosures
Hua reports no relevant conflicts of interest.
Mustapha reports consulting fees/honoraria from Cardiovascular Systems, Medtronic, Philips, Terumo Medical, and Bard Peripheral Vascular.