David Bennett, First Transplant Recipient of a Pig Heart, Dies
Bennett survived 2 months after the transplantation and doctors praised his role for moving the science forward.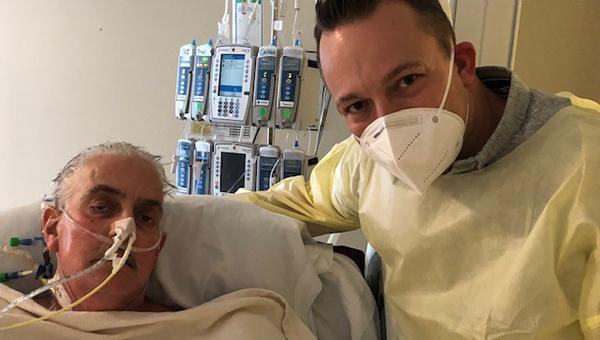 David Bennett, the world's first recipient of genetically modified pig heart, died yesterday at the University of Maryland Medical Center (UMMC) in Baltimore, the hospital announced today in a statement.
Bennett, 57, passed away 2 months after receiving the porcine heart during a groundbreaking procedure performed by cardiothoracic surgeon Bartley Griffith, MD (University of Maryland Medical Center). Bennett's condition deteriorated in the past several days, the hospital said, but the reasons for his death were not immediately known. "The surgeon-scientists are in the process of investigating the causes of death and plan to submit their findings to a peer-reviewed journal," a UMMC spokesperson told TCTMD.   
The first-in-human pig heart transplant garnered worldwide fascination and led many to speculate about the future of xenotransplantation. After surgery, the transplanted pig heart performed well for several weeks and showed no signs of rejection. Bennett was able to spend time with family and watched the Super Bowl, according to UMMC.
In the statement, Griffith said they're "devastated" by Bennett's death, calling him a "brave and noble" patient who fought hard to live. Muhammad Mohiuddin, MD (University of Maryland Medical Center), the scientific director of cardiac xenotransplantation at the University of Maryland School of Medicine, expressed gratitude to Bennett "for his unique and historic role in helping to contribute to a vast array of knowledge to the field of xenotransplantation."  
Bennett was deemed ineligible for a conventional heart transplant and underwent the porcine transplant on January 7, 2022, just a week after the US Food and Drug Administration granted an emergency authorization for the surgery. UMMC said they plan to pursue clinical trials in this area under the guidance of the FDA.   

Michael O'Riordan is the Associate Managing Editor for TCTMD and a Senior Journalist. He completed his undergraduate degrees at Queen's…
Read Full Bio