Don't Just Prescribe a Statin—Measure and Control LDL, Say NLA, ASPC
A new statement argues for the return of a performance metric that sees physicians track the efficacy of their LDL-C treatments.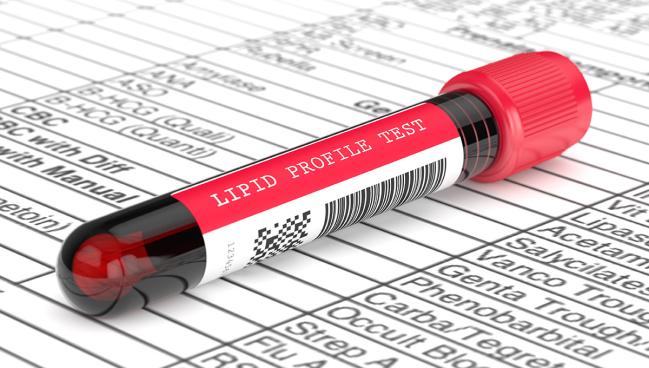 The measurement of LDL-cholesterol levels should be reintroduced as a performance metric to improve population-wide lipid control, lower the risk of cardiovascular morbidity and mortality, and promote better health equity, according to a new statement from the National Lipid Association (NLA) and American Society of Preventive Cardiology (ASPC).
As it stands, there is no incentive for physicians to measure LDL levels because performance reporting recommendations, including those from the National Center for Quality Assurance (NCQA), as well as those from payers and professional organizations, focus instead on statin use following changes to the clinical guidelines a decade ago.
In an editorial published February 27, 2023, in the Journal of Clinical Lipidology and American Journal of Preventive Cardiology, experts say a return to the old way of doing things is overdue.
"Imagine prescribing a medication for blood pressure, or for diabetes," lead author Salim Virani, MD, PhD (Texas Heart Institute, Houston, TX), told TCTMD. "You'd always measure blood measure or fasting sugars after starting any of those therapies to see if the therapies are working. The issue is that if you don't measure LDL cholesterol, then there's no way to know if your patient has a good response to lipid-lowering therapy. We know that responses to statin therapy vary from one person to another and those that don't have a good response end up having more events."
Virani added that the most objective measure of adherence remains LDL-cholesterol levels.  
"We know statin adherence is a major issue both in primary and secondary prevention," he said. "If you give a lipid-lowering medication and you don't measure LDL cholesterol, [then] the patient doesn't understand what they're taking, or why they're taking it, so of course adherence will go down. We think there are multiple reasons why measuring LDL cholesterol should be done."
If you're not measuring LDL cholesterol, you're not going to know which patients may need treatment intensification. Salim Virani
Christie Ballantyne, MD (Baylor College of Medicine, Houston), the report's senior author, pointed out that a statin prescription can be mailed directly to patients, but said there's no way to know if they're taking it unless physicians are tracking LDL cholesterol. For other chronic disease conditions, the performance metrics are based not on whether a patient is prescribed medication, but whether the treatment was effective.
"For LDL cholesterol, it's: did you write a prescription for a drug?" he told TCTMD. "That's not where the scientific evidence is right now. In 2013, we didn't have as much evidence about nonstatin therapy, but we certainly have it now and all the guidelines have changed. The performance metric is seriously out of date to the point where it's no longer evidence-based. It's an anachronism."   
Changes With the NCQA and CMS
The NCQA uses the Healthcare Effectiveness Data and Information Set (HEDIS) to evaluate quality measures across several domains, including the effectiveness of care, and is a source of quality assessment for lipid-lowering for commercial, Medicare, and Medicaid payer plans. Currently, neither the NCQA nor the US Centers for Medicare & Medicaid Services (CMS) use LDL measurements as a performance metric in the management of patients with atherosclerotic cardiovascular disease (ASCVD), diabetes mellitus, or familial hypercholesterolemia (FH) or those with baseline LDL cholesterol ≥ 190 mg/dL.
Instead, the NCQA and CMS performance metrics are based on the percentage of patients prescribed a statin during the measurement period.
"LDL-cholesterol measurements used to be a performance measure, but after the 2013 cholesterol guidelines, there was some misinterpretation in terms of what the guidelines were saying," said Virani. "One after the other, quite a few of the medical societies, and the NCQA using HEDIS, dropped LDL-cholesterol measurement as a performance measure."
The cholesterol guidelines from the American College of Cardiology/American Heart Association (ACC/AHA), and the National Cholesterol Education Program Adult Treatment Panel (NCEP-ATP) before them, typically inform quality and performance reporting recommendations of the NCQA, federal and commercial payers, and professional organizations. In 2001, the NCEP-ATP III guidelines recommended a "treat-to-target" approach based on the patient's risk level, leading several organizations, including the NCQA, to establish specific LDL-cholesterol thresholds as a performance measure for ASCVD patients.
The performance metric is seriously out of date to the point where it's no longer evidence-based. It's an anachronism. Christie Ballantyne
The 2013 ACC/AHA cholesterol guidelines shifted away from the treat-to-target strategy, instead emphasizing fixed doses of moderate- or high-intensity statin therapy for patients depending on their baseline risk. For example, a high-intensity statin was recommended for those with ASCVD or LDL cholesterol 190 mg/dL or higher, while a moderate-intensity statin was recommended for those with diabetes mellitus or a 10-year ASCVD risk ≥ 7.5%.
The effect was that many physicians stopped paying attention to LDL-cholesterol levels because it was assumed that on-treatment LDL-cholesterol measurements and monitoring was unnecessary, according to the NLA and ASPC. However, Virani pointed out that measuring lipids at 4 to 12 weeks remains a class IA recommendation when starting statin therapy to assess the efficacy of treatment. A second lipid panel taken 3 to 12 months after starting statin therapy is also a class IA recommendation to assess patient adherence.
"For some reason, the way the guidelines were interpreted, this part was lost in translation," he said. "There is no LDL-cholesterol treatment goal, but measurement remains a strong recommendation."   
The 2018 cholesterol guidelines, while not directly advocating for specific LDL targets, introduced different thresholds for intensifying lipid-lowering therapy in high-risk patients, including the introduction of nonstatin therapies, such as ezetimibe or a PCSK9 inhibitor, in those with ASCVD if LDL cholesterol is 70 mg/dL or higher. In patients with primary hypercholesterolemia, if LDL levels remain 100 mg/dL or higher after statin therapy, ezetimibe and/or a PCSK9 inhibitor are also considered reasonable options. Even the 2022 Expert Consensus Decision Pathway for nonstatin therapies uses LDL cutoffs to help physicians make decisions about additional therapy in patients with ASCVD, including inclisiran (Leqvio; Novartis) and bempedoic acid (Nexletol; Esperion).
Despite the guideline changes, lipid-related quality performance metrics from the NQCA, CMS, and others have not kept up.
"If you're not measuring LDL cholesterol, you're not going to know which patients may need treatment intensification," said Virani, noting that this also includes ensuring patients are adherent to treatment.
Adverse Effects Not Tracking LDL Levels
There are data showing that the loss of LDL measurement and control as a performance metric has had an adverse effect in the US. Statin uptake, for example, has not substantially improved in the last decade or so in patients with established ASCVD. Data from the NCQA suggest there's only been a 2% increase in statin use between 2016 and 2020 in ASCVD patients insured by commercial payers, a negligible change also observed in Medicaid or Medicare beneficiaries.
In one analysis of a large commercial health plan, just half of patients with ASCVD were prescribed a statin and only one-quarter of those patients were taking a high-intensity statin. Gaps in care are also evident in other published studies, including the ACC's PINNACLE registry.
"We haven't had any major progress," said Virani. "If you look at any major patient group—patients with diabetes, patients in secondary prevention, patients with FH—we haven't had any major uptake of lipid-lowering therapies, especially statins, which we know are lifesaving. If you look at the data across healthcare systems and large registries, you'll see that we really haven't made an appreciable dent. The cause is multifactorial, but if you're measuring lipids, you will know where you need to be. . . . There is a lot of room for improvement, but we really haven't seen it."  
Ballantyne agreed that out that one of the biggest problems in prevention remains adherence to medical therapy. Despite the emergence of more and more agents to treat LDL cholesterol, including off-patent ezetimibe, research hasn't shown any major improvements in the control of LDL cholesterol. A performance metric for physicians, or for healthcare systems, that only asks whether has a statin has been prescribed "isn't going to move the needle much," said Ballantyne.  
To TCTMD, Virani said that regularly measuring LDL levels—as opposed to the "fire and forget it" approach that some took from the 2013 guidelines—reduces clinical inertia from physicians. Treatment intensification can't happen unless doctors know the patient's LDL-cholesterol levels. Even when it comes to lifestyle, such as patient who starts exercising and watching what they eat, it's necessary to know the effect that these changes have on LDL cholesterol.
With the NLA and ASPC working together, Ballantyne and Virani hope there will be greater push to reintroduce LDL-cholesterol measurement and control as a performance, both from professional organizations, such as the ACC, as well as the NQCA and CMS.

Michael O'Riordan is the Associate Managing Editor for TCTMD and a Senior Journalist. He completed his undergraduate degrees at Queen's…
Read Full Bio
Disclosures
Virani reports funding from the Department of Veterans Affairs, National Institutes of Health, World Heart Federation, and Tahir and Jooma Family.
Ballantyne reports consulting and funding grants from Abbott Diagnostic, Amgen, Arrowhead, Esperion, Merck, Novartis, Novo Nordisk, Regeneron, Roche Diagnostic. He also reports consulting for 89Bio, Alnylam Pharmaceuticals, Althera, Amarin, Astra Zeneca, Denka Seiken, Genentech, Gilead, Illumina, Matinas BioPharma Inc, New Amsterdam, and Pfizer.