New on the Scene Nonstatin Drugs: Experts Provide Guidance
Bempedoic acid, inclisiran, and evinacumab have each debuted in the years since the 2018 cholesterol guidelines.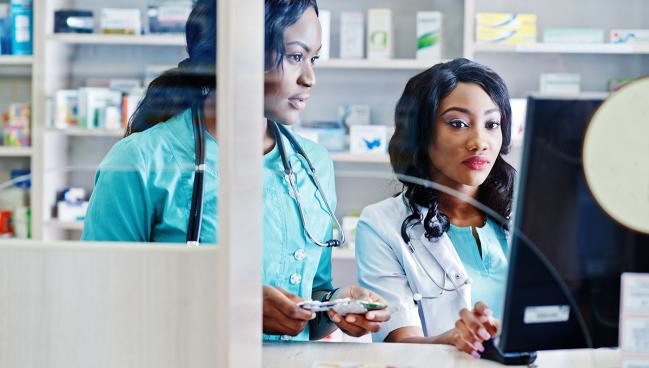 In the years since 2018, when the latest US cholesterol guidelines were issued, several new nonstatin therapies have arrived on the scene. A new expert consensus decision pathway aims to provide clinicians with updated guidance on how best to use these medications for managing lipid-associated risk.
The document, published online last week ahead of print in the Journal of the American College of Cardiology, was developed by the American College of Cardiology Solution Set Oversight Committee and endorsed by the National Lipid Association.
Although the 2018 recommendations broke ground by supporting ezetimibe and/or PCSK9 inhibition in select high-risk patients, they naturally did not address the nonstatin medications approved by the US Food and Drug Administration in the past 4 years: bempedoic acid (Nexletol; Esperion), inclisiran (Leqvio; Novartis), and evinacumab (Evkeeza; Regeneron).
Donald M. Lloyd-Jones, MD (Northwestern University, Chicago, IL), immediate past president of the American Heart Association and writing group chair for the current expert consensus document, told TCTMD that it "provides guidance for clinicians until the next formal guidelines are produced." It also gave the authors a chance to include additional advice "on use of coronary artery calcium scoring in primary prevention, and on management of lipids in patients with statin-associated side effects, who may require alternative approaches," he wrote in an email.
Among its key components are algorithms tailored to specific needs, including:
Adults with clinical atherosclerotic cardiovascular disease (ASCVD) who are on statin therapy for secondary prevention

Adults without clinical ASCVD and with baseline LDL cholesterol ≥ 190 mg/dL who are on statin therapy for primary prevention

Adults with diabetes and without ASCVD and baseline LDL cholesterol < 190 mg/dL who are on statin therapy for primary prevention

Adults without clinical ASCVD or diabetes (LDL cholesterol 70 to 189 mg/dL)

Incorporation of subclinical atherosclerosis imaging into risk assessment and treatment for adults without clinical ASCVD or diabetes or LDL cholesterol ≥ 190 mg/dL

Adults with possible statin-associated side effects

Special populations such as patients with symptomatic heart failure, on maintenance dialysis, considering pregnancy (or already pregnant), of nonwhite race/ethnicity, and with prior organ transplantation
"The algorithms have been streamlined for ease of use by clinicians to help them identify who may need adjunctive nonstatin medications, to provide thresholds for consideration of those medications, and to provide a prioritization of those medications based on the strength of available evidence of efficacy and safety (as well as cost)," Lloyd-Jones explained. "We hope that these pathways will assist the decision-making process for clinicians and patients."
He emphasized that statins, thanks to "their efficacy, safety, and low cost," continue to be the main first-line therapy aimed at decreasing ASCVD risk. "However, for some patients, there are now options if statins do not fully achieve the goals for reducing ASCVD risk, or if statins are not tolerated at effective doses," said Lloyd-Jones, adding that adjunctive therapy should be considered more often when treating higher-risk patients.

Disclosures
Lloyd-Jones reports no relevant conflicts of interest.