ESC 2017: In Tragedy's Wake, Cardiology's Biggest Congress Forges On
The Barcelona attack just 9 days before the Congress opens left organizers hastening to insist: the show must go on and big trials are still in the offing.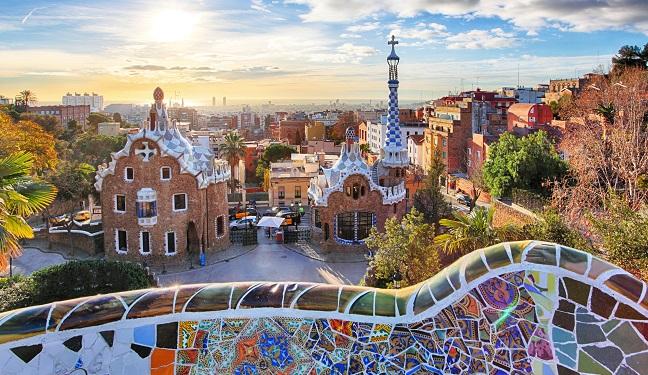 A terrorist attack in Barcelona just 9 days before the European Society of Cardiology's annual conference kicks off has left organizers hastening to reassure the cardiovascular community that the meeting will go on undaunted.
"The volunteers and staff of the European Society of Cardiology (ESC) are shocked and deeply saddened by the tragic loss of life in Barcelona yesterday," read an ESC statement issued Friday. "Our sympathy is with the victims and their families. Our solidarity is with all the people of Spain. What has become ever more apparent lately is that no country, no community, is immune from this violence."
The conference, now 8 days away, "will proceed as planned," it said.
Speaking with TCTMD today, ESC Media Committee Chair Steen Dalby Kristensen, MD, DMSc (Cardiovascular Research Centre, Aarhus University, Skejby, Denmark), called the attacks "incredible" and a "disaster."
Certainly the Congress will not be cancelled, and we plan to be going full speed in Barcelona next Saturday. Steen Dalby Kristensen
"I cannot really say much more than the official ESC statement," he commented. "Certainly the Congress will not be cancelled, and we plan to be going full speed in Barcelona next Saturday. I really hope that everybody will come and that we will have a great meeting."
In fact, with 2017's line-up of Hot Line studies plus special programming celebrating 40 years of PCI, the Congress had already been shaping up to be one of the biggest in years.
Kristensen offered TCTMD a few of his predictions for potential blockbusters, some of which are already on the radars of conference-goers following the release of their topline results earlier in the year.
Potential Game-Changers
CANTOS is one of Kristensen's top picks. The trial, which enrolled over 10,000 patients with prior MI and elevated level of high-sensitivity C-reactive protein (CRP), is testing canakinumab (Ilaris; Novartis), a drug which inhibits the inflammatory cytokine interleukin-1β, for the prevention of MACE. Preliminary results, released by the study sponsor in June, stated that the trial met its primary composite endpoint of heart attack, stroke, and cardiovascular death, but full details will be aired in Hot Line I on Sunday, August 27.
Also in that session is COMPASS, the 27,402-patient trial conducted at more than 600 sites in more than 30 countries. The study is looking at whether patients with coronary or peripheral artery disease randomized to one of two low doses of rivaroxaban (Xarelto; Janssen) plus aspirin are better protected against MACE than those randomly assigned to receive aspirin alone. As reported by TCTMD, the study was halted early when the study sponsor announced that a prespecified interim analysis indicated that the trial had met its primary endpoint of MACE (cardiovascular death, MI, and stroke). At ESC 2017, results for the CAD patients and PAD patients are being presented in separate COMPASS presentations.
To TCTMD, Kristensen pointed out that it's not yet clear whether one or both low-doses were superior to aspirin alone but said: "If I had to put my money on something that could really change [practice], it would be the COMPASS study." Of course, he continued, "we need to look at what's the price to pay in terms of bleeding, but . . . I think there is something coming out here that could be really exciting."
Other Trials to Watch
Also among Kristensen's choices of studies to watch this year are LAACS, PURE, VIVA, and a number of updates in the field of PCSK9 inhibition.
LAACS, scheduled for August 28 in Hot Line 3, is addressing whether surgical closure of the left atrial appendage can protect the brain against cerebral embolism caused by thrombus formation in the left atrium during open heart surgery. The procedure would mimic the sometimes controversial percutaneous intervention using the devices like the Watchman (Boston Scientific) and Amplatzer Amulet (St. Jude Medical). "Many surgeons do this already, but we don't really know if it's a good idea or whether it helps," Kristensen said.
The latest findings from the massive PURE (Prospective Urban Rural Epidemiology) study, one of the Hot Line registries slated for presentation August 29, address the link between fruit, vegetable, and legume intake and cardiovascular disease and death among 135,000 people in 18 countries. "I think this work is very exciting," Kristensen said.
VIVA, the Viborg Vascular screening trial, is looking at combined screening for abdominal aortic aneurysm, peripheral artery disease, and hypertension with the aim of reducing mortality in a cost-effective fashion. "Is it worthwhile to do an ultrasound to screen for this in high-risk patients?" Kristensen asked. "This is also an interesting question and, in a way, a fairly ambitious trial."
A number of Hot Line and other oral sessions are addressing the new PCKS9 inhibitors. Kristensen highlighted the phase II ORION 1 trial, a dosing study looking at single or multiple injections the siRNA PCSK9 inhibitor inclisiran (The Medicines Company) to reduce LDL cholesterol, to be presented during Hot Line 2 on August 28. Kristensen also pointed to new details from the FOURIER trial, part of Clinical Trial Updates 1 on August 27, looking at safety and efficacy of evolocumab (Repatha; Amgen) among patients reaching very low LDL levels.
TCTMD also asked Kristensen about SPYRAL HTN OFF-MED, a renal denervation study on the minds of interventional cardiologists after a hiatus of several years following the failure of SYMPLICITY-HTN 3. This new pilot trial in 170 patients is comparing multi-electrode renal denervation to a sham procedure in patients with uncontrolled hypertensive patients who are not taking antihypertensives.
Kristensen told TCTMD that the procedure has been all but abandoned in Europe, where several devices gained approval prior to the release of the phase III SYMPLICITY-HTN 3 trial. "Maybe this new trial can provide us more information as to whether this technology can work in selected cases, but to be quite frank, [to believe that a single] technique could cure all these patients—that's probably expecting too much. A niche is probably a bit more realistic," he said.
Looking Back, and Ahead
Beyond the Hot Line late-breaking clinical trials (four sessions), clinical trial updates, and registries (one session each), ESC 2017 will also have a range of different programming dedicated to the meeting theme: 40 years of PCI. These will include not only a number of historical presentations, but also a lot of hands-on practical sessions, abstracts, and cases with international experts reviewing the latest data and techniques, Kristensen said.
This year's meeting also has a new "Focus on Digital Health," offering various special tracks devoted to this topic plus a dedicated "digital health area" located next to the ESC plaza. The keynote speaker for the Congress's inaugural session is Eric Topol, MD (Scripps Translational Science Institute, La Jolla, CA), speaking on "The Future of Cardiovascular Medicine in the Digital Era."
"Dr. Topol is not too much involved in cardiovascular clinical trials anymore," Kristensen said. "But to be quite frank, the trials that he was leading 15 to 20 years ago . . . were studies that had quite an impact." While the theme of the meeting is looking back, Topol's presentation will be a glimpse into the future that will help "put everything in perspective," Kristensen predicted.
Guideline Updates
As in other years, the ESC will launch a number of new practice guidelines and updates. This year these are:
ESC Guidelines on AMI-STEMI
Focused Update on dual antiplatelet therapy
ESC Guidelines on the diagnosis and treatment of peripheral artery disease
ESC Guidelines for the management of valvular heart diseases
The guidelines will be published on the opening day of the meeting, with a special session devoted to what's new on August 27.
Being in Barcelona
As for whether he expects conference-goers may change their plans in the wake of the Barcelona attacks, Kristensen said "I hope not," noting that the Spanish city has always been "one of the best cities for congresses."
While Kristensen himself had no knowledge of what additional security measures might be put in place, he said that these could be "expected," noting that something similar was done at ESC last year in Rome, when Pope Francis visited the conference on the final day.
The ESC statement issued this morning said: "We have staff members on-site who are in close consultation with local authorities. We already had security arrangements prepared. We are currently reviewing them and will make any modifications necessary."
Having added Rome and Paris to its circuit in recent years, the ESC Congress has become the world's largest cardiology conference and Kristensen told TCTMD: "I hope and expect that there will be as many people as we've had in recent years and that will be about 30,000, making it the biggest cardiovascular event in the world, and that's great."


Shelley Wood is Managing Editor of TCTMD and the Editorial Director at CRF. She did her undergraduate degree at McGill…
Read Full Bio