Failure to Access Coronaries After TAVR Almost Exclusive to CoreValve Evolut
Changing the implantation depth with Evolut, or going with a different valve, may be necessary in patients with extensive CAD.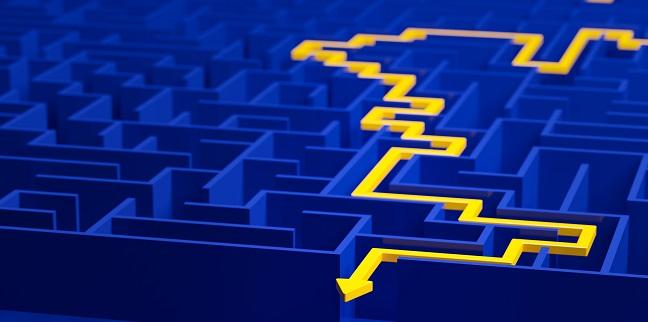 Coronary access following transcatheter aortic valve replacement for aortic stenosis can't be achieved in nearly 8% of patients, with unsuccessful cannulation almost exclusive to those who received the CoreValve Evolut (Medtronic) device, according to the results of a new study.
In prospectively assessing coronary access in 300 patients treated with several commercially available valves, cannulation of the coronary ostia after TAVR was successful in 277 patients. For the 23 cases where the coronary artery couldn't be accessed, 22 were treated with the Evolut platform and one patient was treated with Sapien 3/Ultra (Edwards Lifesciences).
"So far, when we decide to implant transcatheter heart valves into patients with severe aortic stenosis, we consider many issues, including the risk of paravalvular leak, the risk of conduction disturbances, and the risk of patient-prosthesis mismatch, but we never thought about the potential issues in coronary access," lead investigator Marco Barbanti, MD (Policlinico-Vittorio Emanuele Hospital, University of Catania, Italy), told TCTMD. "The association between coronary artery disease and severe aortic stenosis is not negligible. Up to 40% of patients with severe aortic stenosis have some degree of coronary disease and need revascularization with PCI, so leaving access to the coronaries, especially as we're moving into younger patients, into low-risk patients, is really key."
Published October 15, 2020, in JACC: Cardiovascular Interventions, the RE-ACCESS study is unique in that researchers attempted coronary angiography before and immediately after TAVR. Barbanti said standard practice at their center is to assess the extent of coronary artery disease with coronary angiography at the time of TAVR, which allowed them to assess the ease of access before valve implantation and then immediately afterwards. Patients were also assessed with CT angiography prior to TAVR.
All patients underwent transfemoral TAVR with a mix of commercial valves, including 41.0% treated with Evolut R/PRO, 32.0% with Sapien 3/Ultra, 24.0% with Acurate neo (Boston Scientific), and 3.2% with Portico (Abbott).
Before TAVR, selective cannulation of the left and right coronary artery was obtained in all patients. After the procedure, unsuccessful cannulation was documented in 7.7%. Semiselective cannulation—when the catheter was just in front of the coronary ostium without obtaining complete engagement but still resulted in adequate opacification of the artery—of the left and right coronary artery occurred in 36 and 95 cases, respectively.
Time to cannulation and the amount of contrast dye used also were significantly higher after the valves were implanted. Overall, the right coronary artery was tougher to access after TAVR compared with the left coronary artery. This was documented by the higher rate of semiselective cannulation on the right side, a longer cannulation time, and a greater amount of contrast used during the procedure.
Balancing Conduction Disturbances With Future Access
In multivariable analysis, use of the Evolut R/PRO device and implant depth, as well as sinus of Valsalva oversizing, were all associated with a higher risk of unsuccessful cannulation.
"We know the Evolut valve lies way above the origin of the coronary ostia so you are much more likely to have [an access] impairment," said Barbanti. With Evolut, standard practice has been high implantation to minimize the interaction with the AV conduction axis and reduce the risk of conduction disturbances, but when this occurs, the "higher the implantation of the valve, particularly with Evolut, the higher the chance to have an impairment of coronary access," said Barbanti.
Try to think about interventional cardiologists who don't have experience with transcatheter valves. It can really be an issue to cannulate in an urgent setting. Marco Barbanti
With the Sapien 3 and Ultra valves, the stent has a shorter frame and a reduced potential to interfere with coronary access. With Acurate neo, the large cells of the supra-annular device appear to facilitate coronary cannulation. Barbanti also noted that experience is a factor when attempting to engage the coronary arteries, with access improving over time as operators refined their technique. "There is a learning curve, and that's important," he said. "There is a modification of the technique when you want to cannulate, especially with the Evolut valve."
With respect to sinus of Valsalva oversizing, Barbanti said that when the device is excessively oversized relative to the diameter of the sinus, the space between the valve frame and coronary ostia is limited, making it tough to maneuver catheters and gain access to the coronary arteries. 
In terms of the clinical applications, Barbanti said that he would aim to implant the Evolut valve "a little bit lower" in patients with preexisting coronary artery disease, particularly if they already have a pacemaker implanted. However, if he encounters diffuse coronary artery disease in a younger patient where he anticipates the need for future PCI, the preference is the Sapien valve.
"Sometimes these patients might have an acute coronary syndrome and be referred to a peripheral hospital, not the hospital that has experience with valves," said Barbanti. "If we have some issues engaging the coronaries despite being quite sensitive to the issue, try to think about interventional cardiologists who don't have experience with transcatheter valves. It can really be an issue to cannulate in an urgent setting."
Gilbert Tang, MD, MSc, MBA (Mount Sinai Health System, New York, NY), who has been at the forefront of attempts to optimize valve deployment that would translate into a coronary-access-friendly final orientation, said that accessing the coronary arteries can be a challenge for operators not accustomed to performing PCI in patients with a transcatheter valve.  
"There are tips and tricks to overcome these challenges," Tang told TCTMD, noting that operators might use smaller catheters or guide catheters to assist in engagement. "But certainly, for someone who doesn't do TAVR routinely, it can be definitely be a challenge." Given the difficulties, researchers at Mount Sinai Hospital developed TAVRCathAID, an app available for free on Android and Apple, to teach operators how to engage the coronary arteries after TAVR. "We developed the app so we can teach other interventionalists who might not be familiar with TAVR technology, so they won't be stuck in a bind in the middle of the night if they have an emergency situation."
RE-ACCESS 2, Coming Soon
As for the "right" valve, Tang stressed that safety is the primary consideration during TAVR, noting that coronary access is a theoretical problem that may or may not be required down the road. "In terms of balloon-expandable versus a self-expanding valve, it depends on the anatomy and what can be done safely, and what performance goals we're trying to achieve in terms of hemodynamics, paravalvular leak, pacemaker risk, and of course, if the patient is young and may be considered for an intervention down the road," said Tang. "Those are factors we take into consideration when choosing one valve or another."
In an editorial, Mohamed Abdel-Wahab, MD (University of Leipzig, Germany), also states that device type and implantation technique should be adopted to the patient's anatomy and CAD status. Implantation depth with Evolut favors high implantation to reduce the pacemaker rate, but the "results of the RE-ACCESS and other studies clearly show that this may negatively impact coronary access," writes Abdel-Wahab.
Future coronary engagement is an important consideration, and adjustments to current implantation techniques may be necessary, particularly in patients with known CAD and those with long life expectancies. Abdel-Wahab also notes that it may be possible to orient the Evolut valve during deployment to achieve a final position that makes coronary access easier, and that intentional commissural alignment appears feasible with slight modifications to implantation practices.
Not to be lost in the data, however, is the favorable result with Acurate neo, a device approved in Europe but not commercially in the US, Abdel-Wahab says. Despite its long stent frame and supra-annular leaflet design, coronary access was "highly feasible," likely due to improved design of wide-open stabilizing arches with a low metal-to-artery ratio. Despite superior coronary access, Acurate neo recently failed in two noninferiority studies—SCOPE 1 and SCOPE 2—when compared head-to-head with Sapien 3 and CoreValve Evolut, respectively.
Other developments in the field, such as dedicated catheters that conform to the constrained space within a transcatheter valve frame, may also overcome some of the current shortcomings and facilitate coronary engagement, writes Abdel-Wahab.
The researchers are currently planning RE-ACCESS 2, a multicenter study that will include CT imaging after TAVR. The post-TAVR imaging is important to assess the final orientation of the valve's commissures in relationship to the coronary arteries, said Barbanti. "In current practice, the commissure alignment is just by chance," said Barbanti. "There is nothing that you can calculate in a reproducible way, although there are some studies suggesting there are techniques [to achieve commissural alignment]. But this is limited to high-volume, experienced centers and isn't standard practice."
To TCTMD, Tang said that regardless of how the Sapien valve is prepped prior to implantation, it remains difficult to accurately predict the final orientation of the valve, meaning there is not much they can do at this point to reduce neo-commissural overlap with the coronary arteries. With Evolut, as well as Portico and other long-framed valves, coronary access is challenging because operators must thread the catheter through the diamond-shaped cells into the coronary artery, he said. In his study, though, Tang said they had better success orienting the valve so that the commissure tab didn't block coronary access.

Michael O'Riordan is the Associate Managing Editor for TCTMD and a Senior Journalist. He completed his undergraduate degrees at Queen's…
Read Full Bio
Disclosures
Barbanti is a consultant to Edwards Lifesciences and an advisory board member for Biotronik.
Abdel-Wahab is a consultant to Medtronic and Boston Scientific.
Tang reports consulting fee/honoraria from Abbott Vascular, Baylis Medical, Medtronic, and WL Gore & Associates.